Alibaba Global Leadership Academy (AGLA) New York Information Session

Saturday, November 19, 2016 from 2:00 PM to 4:00 PM (EST)
Event Details
NOTE:  The pre-registration does not

GUARANTEE your ticket to the event.  we will send you an email with detailed event information once your registration is confirmed.
Jump-start your future with Alibaba Global Leadership Academy (AGLA), a full-time job opportunity starting with a 12-month intensive rotational program across Alibaba's core business units at our global headquarter in Hangzhou, China. Upon completing the rotations, AGLA participants will be assigned into an impactful business role in one of our global offices in US, EMEA, India and Southeast Asia.
In this interactive information session, Alibaba executive speakers will present you with this one-of-a-kind opportunity together with the company's vision and strategy in globalization. They will also take you into a deep dive of Alibaba's core businesses, as well as company culture. 
Event details
Date:         Nov. 19, 2016
Time:         2:00 PM - 4:00 PM
Location:  Asia Society Museum, 725 Park Ave, New York
Featured Speakers:   
Michael Evans
President, Alibaba Group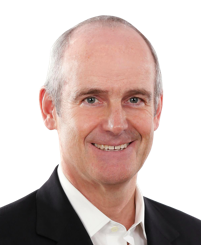 Michael Evans is responsible for leading and executing Alibaba Group's international growth strategy for globalizing the company and expanding its business outside of China. He served as an independent director since the company's initial public offering in September 2014. 
Michael comes to Alibaba from Goldman Sachs where for twenty years he served as vice chairman, head of Global Growth Markets, and Chairman of Asia.  He is a long time China hand and deal maker.
Jodee Kozlak
Global Senior Vice President of Human Resources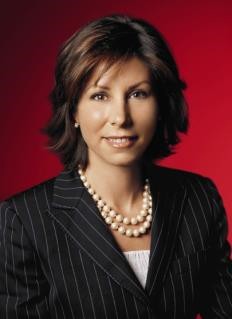 Jodee Kozlak joined Alibaba Group in February 2016, tasked to manage and lead Alibaba's human resources teams around the world.  She is passionate about unleashing the potential of talent and teams to drive growth, and plays a key role in Alibaba's international expansion.  She has oversight for all leadership activities, enterprise talent management, organizational design and alignment as well as team culture, labor and employment law and employment brand.
Prior to joining Alibaba, Ms. Kozlak was the Executive Vice President and Chief Human Resources Officer at Target.  She had been a member of Target Corporation's executive leadership team for over nine years and had set the strategy for Target's global workforce of over 350,000 team members.  Her responsibilities enabled all aspects of Target's business, and she held a variety of key leadership positions, including General Counsel of Target's global owned brand sourcing business. 
Brian Wong
Vice President, Alibaba Group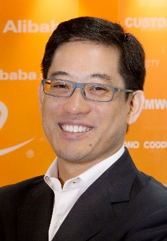 Brian A Wong is vice president of the Alibaba Group, the world's largest online and mobile commerce company where he is presently responsible for executive leadership development and globalization initiatives.
During his thirteen-year tenure with the firm, Brian served as the Special Assistant to the Chairman managing international and government affairs, led the company's global sales, business development and marketing operations, and spearheaded Alibaba.com's international expansion by setting up new operations and partnerships in the US, India, SE Asia, Europe, Middle East and Latin America.
Brian originally joined the company as its 52nd employee. During his time away from Alibaba, Brian was an angel investor in ecommerce, digital media and consumer-related start-ups, and was also the co-founder/CEO of one of his portfolio companies. He also was an executive at the McGraw-Hill Companies, a management consultant and served as Special Assistant to Mayor Willie L. Brown of San Francisco. 
Brian is a graduate of Swarthmore College, the Hopkins (SAIS)-Nanjing Center, and the Wharton School. He is a member of the Wharton School Alumni Executive Board, a board director of the 1990 Institute, and was selected as a Young Global Leader by the World Economic Forum.
Annie Xu
Sr. HR Director, Alibaba Group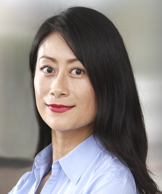 Annie Jie Xu is the head of Alibaba Group US Operation and Human Resource, based in Silicon Valley, California.   She joined Alibaba in 2000 and has been a leading force in its direction since day one.  During her 16 year tenure at Alibaba, Annie held leadership role in product development, marketing, partnership and R&D operation management.  Working in partnership with key leaders in the US and highest level of executives at Alibaba, Annie currently focuses on organizational development, employee communications, talent development and training to support Alibaba global business expansion.  A native Shanghainese, Annie received a BS in Economics from the University of California, Berkeley.  She was named Top 100 Women of Influence by Silicon Valley Business Journal in 2013. 
Have questions about Alibaba Global Leadership Academy (AGLA) New York Information Session?
Contact ALIBABA GROUP
When & Where

Asia Society Museum
725 Park Ave,
New York, NY 10021


Saturday, November 19, 2016 from 2:00 PM to 4:00 PM (EST)
Add to my calendar
Alibaba Global Leadership Academy (AGLA) New York Information Session