Description
Alhambra Pumpkin Run Halloween Festival
Saturday, October 28th 2018
Thank you so much for your interest in our Pumpkin Pie Baking Contest!
Here is the info, rule & regulations for our Pumpkin Pie Bakers:
Where: 101 South 1st Street Alhambra 91801 (In front of Alhambra High School and City Hall)
Date: Saturday, October 28th 2018
Festival: 8am - 2pm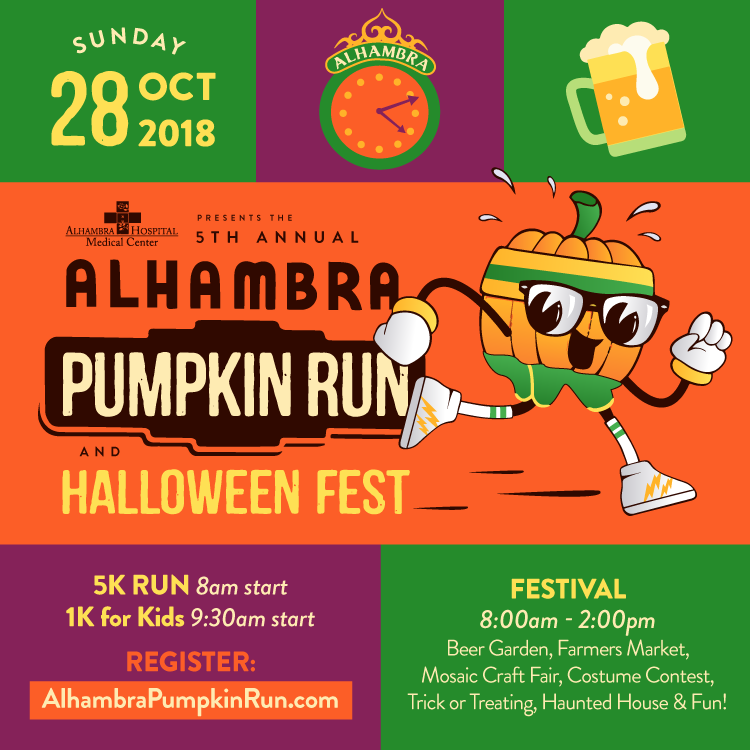 Contest FAQ:
Preparation: Please prepare your pumpkin pies at home before arriving.
How do I bring my pie? All pies MUST be/arrive on ICE (if prepared cold). Please put your pie in a cooler or ice chest until served.
How much pie do I bring? Bring ONE whole 8"(or bigger) pie in ONE tin (Please note tins may be thrown away afterwards unless you specify to coordinators that you'll want it back). Please note that the more you bring the more our residents are able to try it and LOVE your pie after the judges try it.
May I bring whipped cream or Cool Whip to be eaten with my pie? You may only bring it and use it if it's home made. NO OUTSIDE store brand names may be used. Everything must be "home made" and original. If you bring whipped cream, it must be home made and NOT from a can or container.
Do I have to be present? Yes. We want the contestants to be there with their pie representing their amazing tastes and sweetness! See you there.
How do I dress? It's a 5K, 1K run and Halloween Festival, so come comfortably and look great! Remember, if you win, your photo will be in the newspaper and look the way you'd like to look for that photo :)
Judges: There will be 4-5 judges for the competition. They are all Downtown Alhambra Business owners, Alhambra representatives and Alhambra Chamber Members.
Judging: We will have 1 winner!
*Please note, depending on how many entries we receive, we might add more winners.
1st Place: 1st Place Ribbon, surprise big gift from sponsors
How will I be judged? We will be judging on 3 categories to equal 100 points: 1) Taste 2) Creativity 3) Overall - Areas where judges will be scoring: aroma, consistency, sweetness, color, taste, after taste and overall feel of Halloween and Thanksgiving! The best part of it all! :-)
Awards: Awards will be announced on out Main Stage at 11:45am. For our festival, we'll be having a festival with a live band, fitness demonstrations, games for the kids, petting zoo, rock-climbing wall, beer garden, farmer's market, craft vendors and so much more. Please stay for the festivities, food and fun! Invite your friends and fans as well.
Parking, where do I park? We have over 1,000 runners and more that are attending our festival. Please plan accordingly and give yourself plenty of time to park, walk and get your pie there in time. Parking might be tuff to find and the 5K route is closed on the inside of the route. Please leave early! Parking restrictions will be lifted. Please park in any available street parking and/or city parking lot.
Where do I go once I'm at the festival? Please go to the Pumpkin Pie Baking Contest tent located on the right side of the main stage tent in front of Alhambra High School.
What time do I arrive? The call time for all pumpkin pie contestants will be announced before the event and contestants will be notified on their call time.
Who can come to the competition? Is it free to attend? Anyone and everyone are invited. All ages. Yes! It's a free event.
Photos: We will have a professional photographer at the event taking photos. All photos will be up on our Alhambra Pumpkin Run page after the event. And please take your own photos and tag us on Facebook and Instagram.
www.facebook.com/AlhambraPumpkinRun
www.instagram.com/alhambrapumpkinrun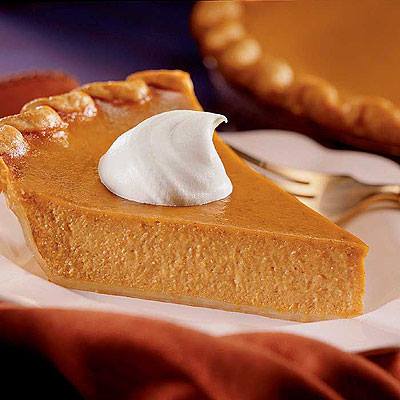 Pumpkin Pie Bake-Off: When your pie is collected by one of the Judges Assistants, it will be numbered with your contestant number, and then placed on the table and given a judging number. This will assure that none of the Judges know who made each pie and assures that it is a double-blind contest. A panel of judges will judge your pie on aroma, consistency, sweetness, color, taste, and after taste.
Please note the following CRITICAL guidelines for county requirements: Keep your pie in ice so it stays at 41 degrees or cooler until we put it out for tasting.
Please feel free to contact us with any questions at: alhambrapumpkinrun@gmail.com
Thank you and GOOD LUCK bakers!!
#PumpkinRun2018