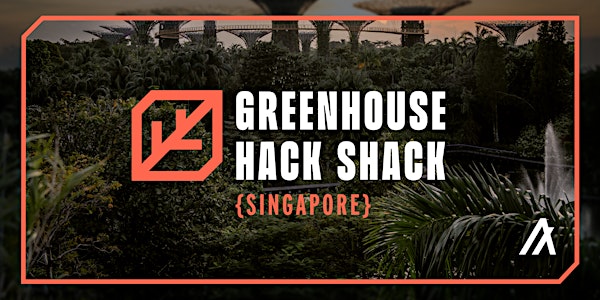 Algorand Developer Greenhouse | Hack Shack - Singapore
Welcome to the Greenhouse Hack Shack! First stop, Singapore.
When and where
Location
Flower Field Hall, Gardens By The Bay 211 Marina Way Singapore, 018977 Singapore
About this event
Join us in our first-ever Hack Shack in Singapore. Be part of the Algorand Community today.
This 2-day event is designed for aspiring developers, Web3.0 builders, and developers looking to contribute to the Algorand Ecosystem. With high-speed internet, refreshments, and comfortable workstations, you'll have everything you need to learn about Web3.0 and building on Algorand.
Day 1 - 28 Sep:
10:00 Welcome & Introduction
10:10 Dev Environment Setup Support & AMA ... (N.B. please ensure you have watched our Dev Environment Setup videos and have the necessary files downloaded ahead of the event!)
11:00 Intro to Reach (Beginner)
12:00 Intro to Algorand Smart Contracts (Beginner)
13:00 How to Register for Greenhouse Hack 02, including Team Matchmaking (All)
13:30 Lunch & Team Matchmaking continued
14:00 Intro to PyTEAL (Beginner)
15:00 Intro to Beaker (Beginner)
16:00 Auction dApp using Reach (Beginner/Intermediate)
17:00 Auction dApp using Beaker (Beginner/Intermediate)
18:00 RSVP dApp using Reach (Beginner/Intermediate)
19:00 CLOSE!
Day 2 - 29 Sep:
10:00 Welcome & Introduction
10:10 Dev Environment Setup Support & AMA... (N.B. please ensure you have watched our Dev Environment Setup videos and have the necessary files downloaded ahead of the event!)
11:00 The Architecture of Reach & NFT API Tutorial (Intermediate)
12:00 How to Create an AMM dApp in Beaker (Intermediate)
13:00 How to Register for Greenhouse Hack 02, including Team Matchmaking (All)
13:30 Lunch & Team Matchmaking continued
14:00 Integrating Beaker with JavaScript dApp using Beaker TS (Intermediate)
15:00 UI/UX (Intermediate)
16:00 Blockchain Security (All)
17:00 AMA with Algorand dev rel engineers (All)
18:00 CLOSE!
Spots are limited - so register today to secure yourself a spot.
See you there!
About Algorand Foundation
The Algorand Foundation is dedicated to fulfilling the global promise of blockchain technology by leveraging the Algorand protocol and open-source software, which was initially designed by Silvio Micali and a team of leading scientists. With core beliefs in the establishment of an open, public, and permissionless blockchain, the Algorand Foundation has a vision for an inclusive ecosystem that provides an opportunity for everyone to harness the potential of an equitable and truly borderless economy.