Algonquin-Lake in the Hills Firefighters Local #3985 18th Annual Golf Outin...
Description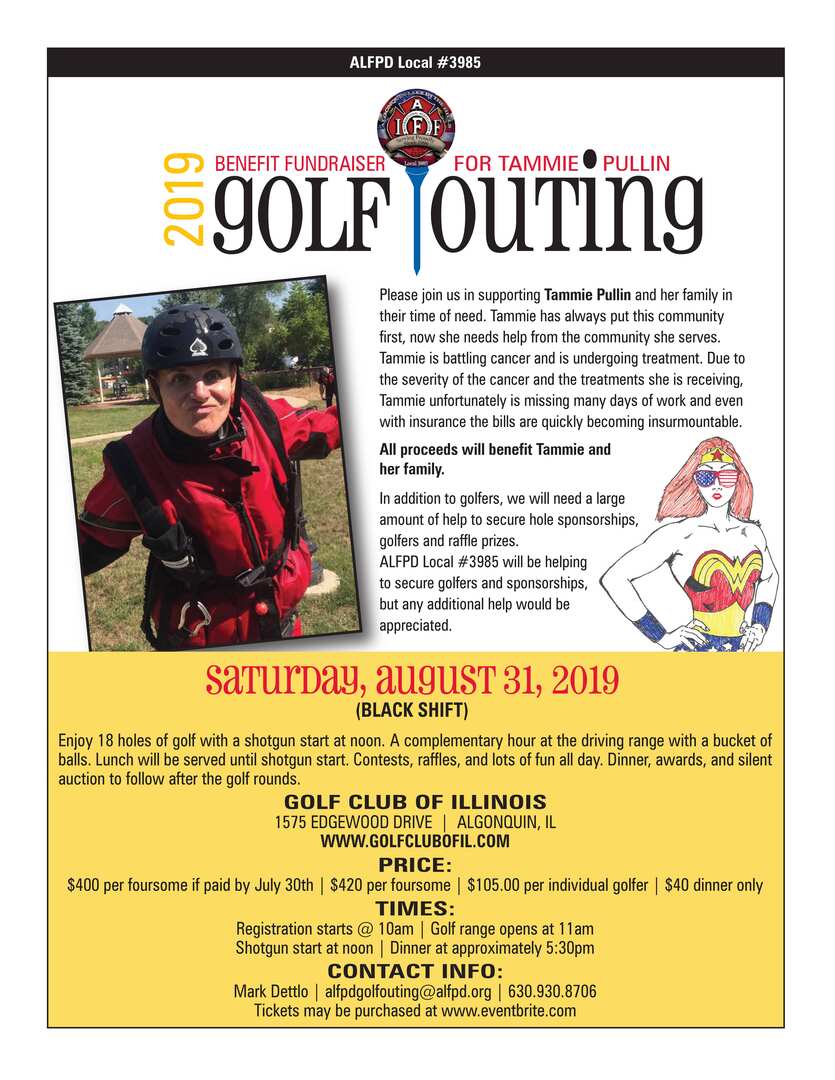 The Algonquin-Lake In The Hills Firefighters' Local #3985 is raising money for their charitable funds.
Come golf with us to support your local heroes.

All are invited, family, friends, co-workers.

General tickets include, Golf range, Lunch, Drink tickets, 18 holes of golf, and Dinner.

Dinner tickets include all actives after the golf outing, dinner will be at approximately 530pm at the golf course.

Activities such as Raffles, Prizes and Auctions will be held at dinner.
Ticket can be purchased as followed.
Individual

Teams, 4 person max, please proceed to tickets select team and either create a team or join a team.

Dinner only, please proceed to tickets select individual and dinner only.

General tickets can be purchased at the door via cash or check for $110.00 and Dinner $50.00

TIMES:
Registration starts @ 10am
Golf range opens at 11am
Shotgun start at noon
Dinner at approximately 5:30pm
If you can't make the outing and want to leave a donation we would be very grateful, please proceed to tickets select individual and donation!
If you have and question please contact alfpdgolfouting@alfpd.org or Mark @ 630-930-8706