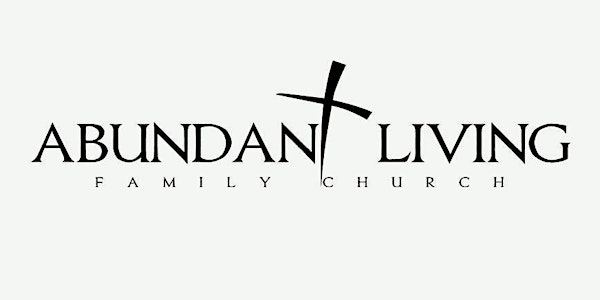 ALFCHD SERVICE REGISTRATION
ALFCHD COVID-19 STRATEGY
When and where
Location
Abundant Living Family Church HD 17555 Mauna Loa Street Hesperia, CA 92345
About this event
We care deeply about those in our congregation who are aging or immune-compromised and want to make sure they feel as much a part of this body as those who can safely gather.
Our new normal, for the time being, will look like this…
We will no longer worship outside. We are limiting seating to 200, half of our current seating capacity for our 10:00 AM and 12:00 PM services to allow for social distancing. We are asking all attendees to RSVP in advance for which service they will be attending. We will not be offering any nursery or kids ministries at the present time. We already have our buildings cleaned each week, but we are doing more in the way of disinfecting. We will be asking everyone who attends an in-person service to wear a colored wristband that will allow those around you to acknowledge your comfort level.
• Red equals no contact
• Yellow indicates an elbow bump is okay
• Green means go in for the hug or the high-five
We will be taking the temperature of everyone who attends any of our worship services. If you do have a temperature over 99.1 you will be asked not to attend.
Wearing a mask is still optional for those who are not serving that day. *
We are asking you to congregate outside instead of inside the lobby, and to reserve space around you.
Registration Card for Seniors over the age of 60 if necessary.
This is different, and that is okay. We want to invite you and warmly welcome you to join us in person every weekend. And if you are worried, or aging, or immune-compromised or especially vulnerable, we want you to know that you are just as much a part of our family when you watch online from home.
* We know there are different opinions about the effectiveness of masks, but because we believe in deferring to one another and making allowance for each other, we're going to do the safest and most loving thing we can do – if you are serving please wear a mask unless speaking or performing on stage. This will protect you from all the different people you are serving that might come into your personal space due to your position.
Upon completing your reservation, you agree to the following terms:
Assumption of the Risk and Waiver of Liability Relating to COVID-19. As the leadership team of Abundant Living Family Church HD, we are
doing everything we can to protect our church and our community. To this extent, we will be following the Center of Disease Control (CDC) and local health department guidelines with regards to social distancing practices and thorough sanitization in order to reduce the spread of Novel Coronavirus, or COVID-19. However, even with our new preventative measures in place, The Abundant Living Family Church HD cannot guarantee that you or your family members will not become infected with COVID-19, which is highly contagious and is believed to spread mainly through person-to-person contact.
By signing this agreement, I acknowledge the contagious nature of COVID-19 and voluntarily assume the risk that my family and I may be exposed to or infected by COVID-19 by attending Abundant Living Family Church's worship gatherings and that such exposure or infection may result in personal injury, illness, permanent disability, and death.
I understand that the risk of becoming exposed to or infected by COVID-19 at The Abundant Living Family Church HD may result from the actions, omissions, or negligence of myself and others present. I voluntarily agree to assume all of the foregoing risks and accept sole responsibility for attending any of The Abundant Living Family Church's worship gatherings. On my behalf, and the behalf of my dependent(s), I hereby release, covenant not to sue, discharge, and hold harmless The Abundant Living Family Church HD Church, its employees, agents, and representatives, of and from all liabilities, claims, actions, damages, costs or expenses of any kind arising out of or relating thereto. I understand and agree that this release includes any claims based on the actions, omissions, or negligence of The Abundant Living Family Church HD, its employees, or volunteers, whether a COVID-19 infection occurs before, during, or after participation in any of The Abundant Living Family Church's worship gatherings.