Alexandra Centeno to be inducted into the "2013 Class of Long Island's Top 25 Advocates for Latino Empowerment" presented by The Hispanic Network on May 7th, Westbury Manor and sponsored by Briarcliffe College!

Friday, May 31, 2013 from 6:00 PM to 8:00 PM (EDT)
Event Details
2nd Annual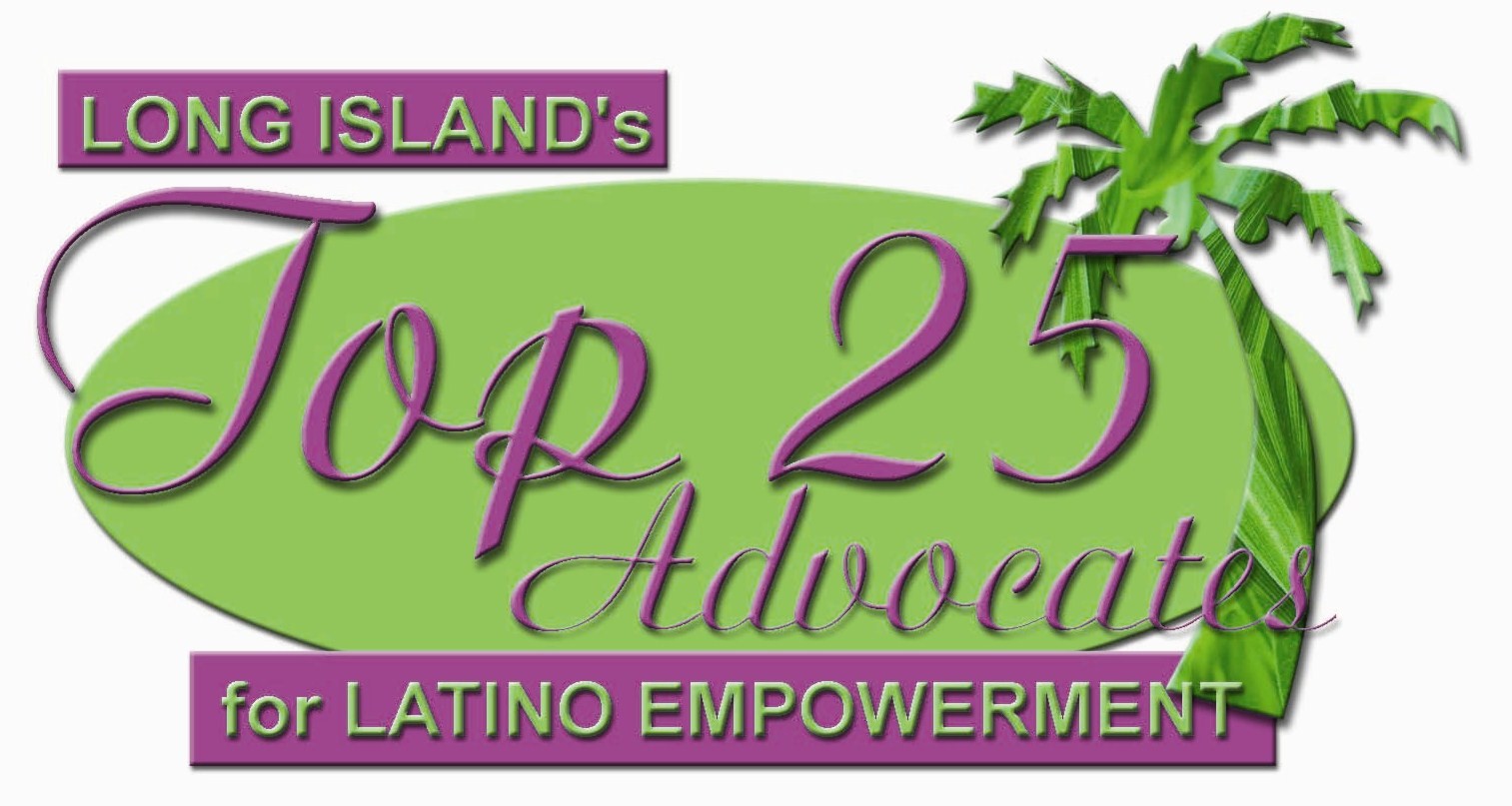 ALEXANDRA CENTENO
to be inducted as a member of the
"2013 Class of Long Island's Top 25 Advocates for Latino Empowerment"
She will be honored by the The Hispanic Network LLC
in partnership with Legendary Events 
and its benefactor

 along with other deserving individuals on  
Tuesday, May 7th from 6-8pm 
Westbury Manor
1100 Jericho Turnpike in Westbury
To register or for more information, call Tracey Gittere at (516) 222-0550 or TGittere@LegendaryEvents.net
Presented by 

Sponsored by 

Below is a brief summary of Alexandra's outstanding accomplishments:
Beginning her career in insurance as a field claim representative, State Farm Agent Alexandra Centeno noticed that she encountered limited numbers of Latino consumers.  She began to realize that the Latino community did not realize the importance of having an insurance professional to meet their family's need.  She also realized that one of the main reasons for this thought process was that there were not many agents that could communicate in language to the Latino community.   This began her drive to open her own agency to support not just the Latino community, but all communities. 
Upon being selected as an agent in 1990, she became one of the first female Latina agents in the New York area.  Today she currently serves the community from her office in Westbury where she moved in 2006. 
Since her youth, Alexandra has been helping Latinos communicate by translating for them.  She came to the US as a young child, with her parents from Ecuador.  Within a very short time, she began helping her parents with all sorts of matters, just like many children of immigrant parents. Alexandra understands, from first-hand experience what it's like to feel helpless and trying to navigate the system in a new country.  She takes this experience and applies this when dealing with her current and potential clients.
She expects and demands from her team members, that they extend courtesy and respect to everyone conducting business with her office, regardless of income, education, or anything else. With the help of her bilingual team, emphasis is placed on educating the customer so that they can better understand insurance and financial products and therefore, make better buying decisions. Some insurance terms and even concepts are new and foreign to many immigrants and this extra support is important.
Alexandra is an advocate of volunteering in the community.  She has been a supporter of The Hispanic Counseling Center, The Hispanic Chamber of Commerce, The Hispanic Network, The Inn (Interfaith Nutrition Network), Habitat for Humanity, the Westbury School District as well as volunteering for other school districts.  She is also a member of SWAAT (State Farm Women Agents Are There), which focuses on volunteer work and donating to individual and organizations in need.  She is also consistent participant and captain for the American Cancer Society's Relay for Life.
Alexandra Centeno Agency, Inc. offers all lines of insurance, including residential and commercial lines.  Product lines include auto, homeowner's, renter's, life, disability, business, and commercial vehicles, among others.   She welcomes the opportunity to speak with you to help you assess your needs.  
The "2013 TOP 25 ADVOCATES FOR LATINO EMPOWERMENT" AWARDS RECEPTION takes place on Tuesday, May 7, 2013, 6pm to 8pm, at the Westbury Manor. To register or for more information, call Tracey Gittere at (516) 222-0550 or TGittere@LegendaryEvents.net; or Maria Morales-Prieto at (516)319-9576.
A portion of the proceeds support the Hemsptead Hispanic Civic Association's important programs and services! 
When & Where

Westbury Manor
1100 Jericho Turnpike
Westbury, NY 11590


Friday, May 31, 2013 from 6:00 PM to 8:00 PM (EDT)
Add to my calendar
Organizer
Long Island's Champions for Familes benefits RotaCare!
RotaCare: Free Health Care for People in Need
Founded in 1992 by members of the Mineola‐Garden City Rotary Club, RotaCare was created to serve the needs of the uninsured on Long Island. It began when a group of concerned volunteers met at the Mary Brennan Interfaith Nutrition Network in Hempstead. Many of these volunteers recognized that in addition to food, the medical needs of their clients were not met adequately by the healthcare system. Through the collaborative efforts of the Rotary Club, local healthcare professionals, area residents, and Mercy Hospital, a "MASH" team was formed to operate weekly at the soup kitchen. RotaCare was born. Since its inception, RotaCare has remained a Rotary District project and supported by concerned companies, organizations and individuals to sustain its good works and benefits to the community by providing free health care to people in need. In 2007, RotaCare expanded its scope again, and moved to larger quarters at the A. Holly Patterson Extended Family Care Facility in Uniondale.
RotaCare is a 501(c)(3) non-profit registered with the State of New York.
Federal Tax ID 11-3135331
RotaCare Contact Information
Located on the grounds of the 
A. Holly Patterson Extended Care Facility
875 Jerusalem Avenue
Uniondale, NY 11556
(516) 539-9834
www.rotacareny.org
Alexandra Centeno to be inducted into the "2013 Class of Long Island's Top 25 Advocates for Latino Empowerment" presented by The Hispanic Network on May 7th, Westbury Manor and sponsored by Briarcliffe College!