Alexander Technique: Avoid Tech Neck & Cyber Slouch!
About this Event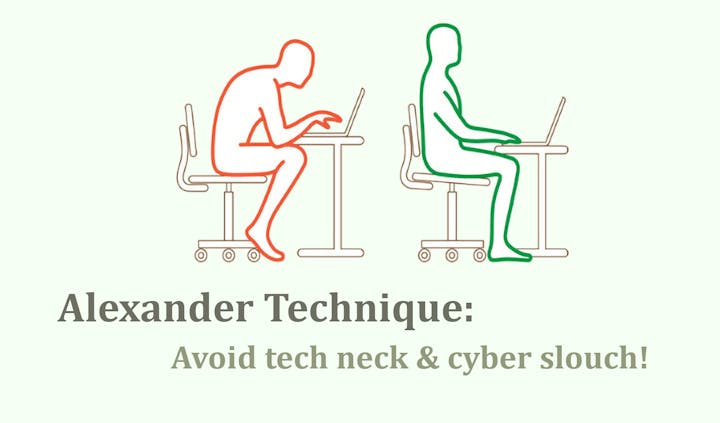 We all spend several hours daily with digital media. Sitting for an extended time, immobile in front of a computer or using mobile devices can cause several severe issues in our bodies.
From personal observation and research, these are common occurrences: back, neck and shoulder pain – caused by the buildup of repetitive muscle strain and over- or misuse of our muscles, headaches and premature spinal wear and tear.
Come learn practical ways to avoid tech neck and cyber slouch from posture expert Anita Mischuk, certified teacher of Contemporary Alexander Technique.
Bring your own portable digital device!
______________________________________________________
Register for a ticket through Eventbrite while they last! This class is limited to 10 participants only.