Alexander Rose: Designing for Longevity -- The 10,000 Year Clock Project

Tuesday, October 28, 2014 from 6:30 PM to 8:30 PM (PDT)
Event Details
The Long Now Foundation welcomes 
Alexander Rose 
Executive Director of The Long Now Foundation
and Project Manager for the 10,000 Year Clock
@ The Interval at Long Now: check-in begins at 6:30; talk will start at 7:30 
Join us afterwards for drinks and conversation with our speaker

It will be an out of the way, long journey to get inside the Clock ringing inside a mountain. But as long as the Clock ticks, it keeps asking us, in whispers of buried bells, "Are we being good ancestors?"
—Kevin Kelly, founding Long Now Board member, former Executive Editor of Wired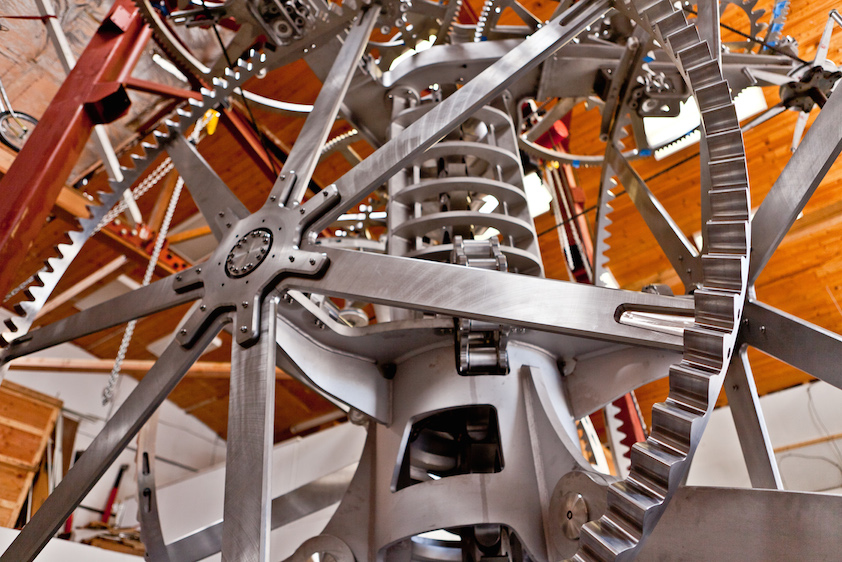 Human civilization is about 10,000 years old. If you wanted to build something that would last the next 10,000 years what materials would you use? Where would you build it? How would you prototype and test the design?
The idea to build a monument scale, multi-millennial, all mechanical clock as an icon of long-term thinking came from computer scientist Danny Hillis and was published in the form of an email to friends. Later it was followed up with an essay published in the 01995 Wired magazine "Scenarios" issue. Danny reasoned that by actually building a remote monument, the discussions around long-term thinking would be far more focused and it would lend itself to good storytelling and myth -- two key requirements of anything lasting a long time.
Alexander will discuss Clock project details like hollowing out a mountain with giant custom-made robots and share his research into projects built to last a millennium or more including the arctic Seed Vault in Svalbard and the ultra-secret Mormon genealogical vaults in Salt Lake City.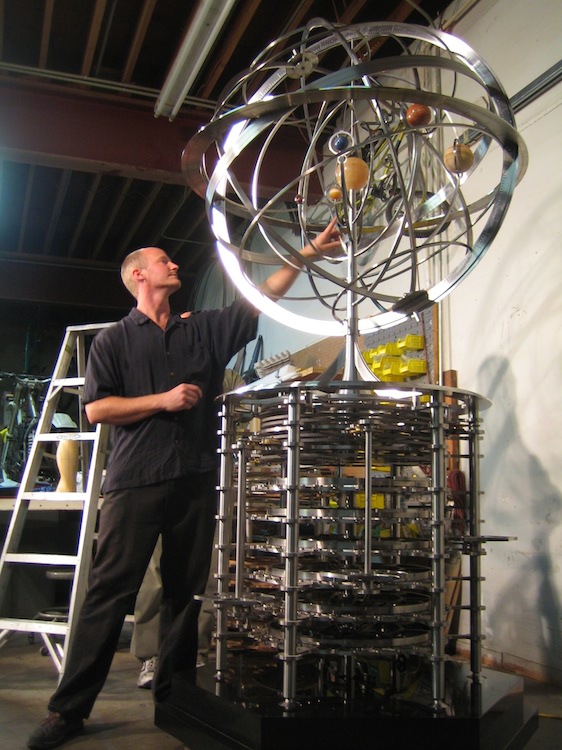 Alexander Rose is Executive Director of The Long Now Foundation and project manager of the construction of the full-sized 10,000 Year Clock which is now underway in West Texas. He was the first employee of The Long Now Foundation, seventeen years ago and collaborated with Clock designer Danny Hillis on the earliest prototypes.
As the director of Long Now, Alexander has facilitated projects including the 10,000 Year Clock, The Interval, The Rosetta Project, Long Bets, and the Seminars About Long Term Thinking. He shares several design patents on the 10,000 Year Clock with Danny Hillis; the first Clock prototype is in the Science Museum of London, and the monument scale version is now under construction in West Texas.
Alexander's combat robots have won six world championship titles and appeared in the TV show BattleBots. Alexander has built large pyrotechnic displays for the Burning Man festival, robotic bartenders and other dangerous machines.
I cannot imagine the future, but I care about it. I know I am a part of a story that starts long before I can remember and continues long beyond when anyone will remember me.
—Danny Hillis, Long Now Co-founder and Designer of the 10,000 Year Clock
When & Where

The Interval at Long Now
Fort Mason Center
2 Marina Blvd
San Francisco, CA 94123


Tuesday, October 28, 2014 from 6:30 PM to 8:30 PM (PDT)
Add to my calendar
Organizer
The Interval at Long Now is a bar, cafe and venue for talks and other gatherings located in historic Fort Mason Center on San Francisco's north shore within site of the Golden Gate Bridge and Alcatraz. The Interval serves delicious beverages in a room full of mechanical wonders and thousands of books.
We are open daily from 10AM to midnight. Events are typically on Tuesday nights a few times a month. Tickets usually go on sale 2 weeks prior to the event. Our talks tend to sell out quickly due to our limited capacity.
Long Now members can purchase tickets before the general public.
The Interval is home to The Long Now Foundation which is dedicated to long-term thinking through projects including building a 10,000-year Clock, the monthly Seminars About Long-term Thinking (SALT), The Rosetta Project, PanLex, and Revive & Restore.