Location
The Old Fashioned Social Drinkery
3621 California Avenue
#d
Bakersfield, CA 93309
Description
The Bakersfield Whisky Society is pleased to host William Lipp of Alexander Murray & Co at The Old Fashioned Social Drinkery for a night of whisky education you won't soon forget. Come join us as we travel around Scotland tasting some of the finest water of life that can be found.
Pour List:
Alexander Murray Bon Accord

Alexander Murray Monumental 18yo Blend

Alexander Murray Allt A Bhainne 19yo

Alexander Murray Highland 12yo Cask Strength

Alexander Murray Glen Moray 13yo Cask Strength

Alexander Murray Bunnahabhain 28yo Cask Strength

Alexander Murray Laphroaig 12yo Cask Strength
Event Schedule:
6:30pm Complementary whisky cocktail and light appetizers
7:00pm Alexander Murray & Co Tasting & Masterclass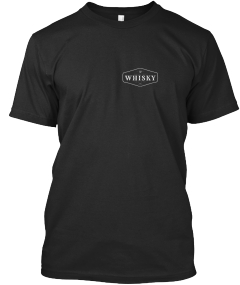 Show Your Support for Whisky
$22.99
We partnered with Teespring to create some awesome merchandise for this event. Show your support and look good wearing it. Check it out!
Shameless SEO Attempt:
Why drink beer on a pub crawl when you can learn and drink whisky with us. There is always craft beer, festivals, and village fest, but there is only one place to drink craft beer that gets distilled. Thats the Bakersfield Whisky Society!