Alex Rodriguez - Launch Your Product, Brand or Idea for Maximum Sizzle

Tuesday, November 10, 2015 from 6:00 PM to 8:00 PM (EST)
Event Details

---
THIS WEEK'S TOPIC: 
Productize: Launch Your Product, Brand or Idea for Maximum Sizzle

with Alex Rodriguez

$20 At the Door / $10 Advance Purchase through EventBrite

Launch? Why is a "Launch" even important?

If you're about to roll out a new brand, product, promotion, or anything else you are introducing, the right Launch process can help you avoid spending months -- or even years -- before you get noticed by your market.  Results mean very little if speed is not a factor.

Noteworthy brands around the world know and apply this strategy successfully.  They're always at the top because they get where they need to be quickly.
In this lively talk, author and speaker Alex Rodriguez will make his very first public breakdown of The Launch Recipe, which is an audience journey through six distinct phases of engagement; from becoming unaware to turning into passionate advocates.  Alex's Launch Recipe is the same framework applied towards successful and award-winning campaigns for Disney, Busch Gardens, InBev, and many other large brands he has worked with.
In this Business Accelerator Workshop, you will have the opportunity to spend two hours with Alex, and learn things like:
What are the necessary components for a compelling product/brand Launch?

What kind of content should be produced and on what digital platforms?

What is the best type of media to utilize?


How to ensure that the content will be seen by the right target market.
WHO SHOULD ATTEND?
Business owners who plan to introduce new ideas, products and/or brands.

Business owners who want to understand how digital and social media platforms can support their marketing efforts.


Business owners who are ready to raise their profile using video.

Business owners who want an attractive online presence.
Business Acumen Rating: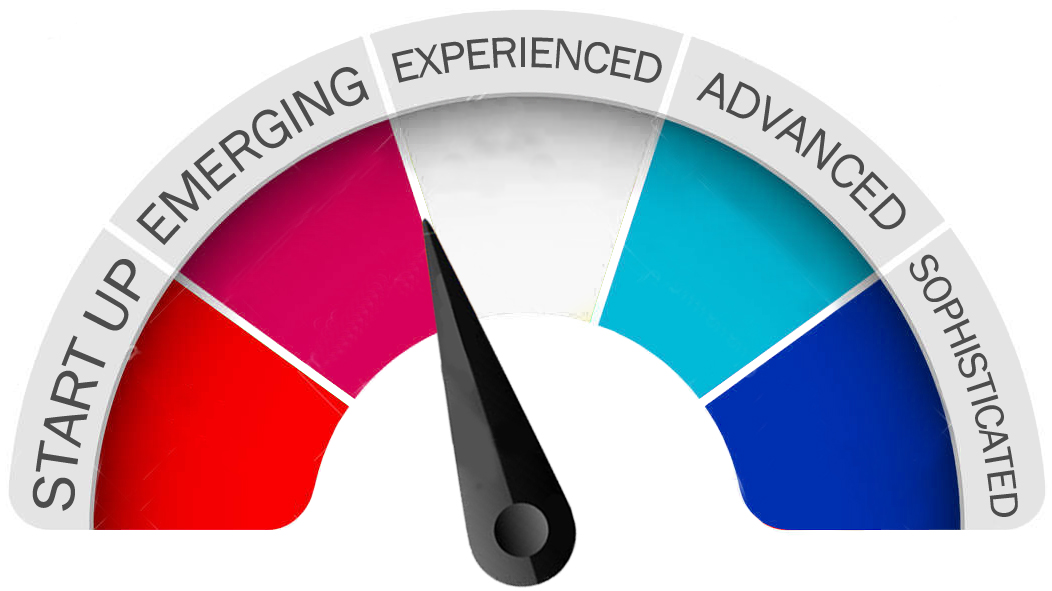 Ticket Price: $20 At the Door, $10 In Advance
ABOUT THE CONTRIBUTOR: 
Alex Rodriguez

Alex Rodriguez is a Creative Digital Marketing Specialist. He helps successful companies through high-end digital campaigns that transform their brand, raise their visibility, and attract more business.
He is the author of the best-selling book "Digital BACON: Make Your Online Presence Irresistibly Attractive," and the host of top Itunes podcast "The Digital Marketing Minute."

Alex and his agency YMMY Marketing specialize in high-end content development, and launches for brands, products, events, and ideas.

Throughout almost two decades of professional experience, he has created successful online experiences for brands such as Disney, SeaWorld, Busch Gardens, Herschend Family Entertainment, HSN, InBev and others, which have generated millions of dollars in sales in record periods of time.

He has also received distinct awards in Web and Advertising, and even picked up a few awards for "Best Use of Social Media."
When & Where

Key Person of Influence-USA, Tampa Office
412 E. Madison St.
Suite 800
Tampa, FL 33602


Tuesday, November 10, 2015 from 6:00 PM to 8:00 PM (EST)
Add to my calendar
Organizer
Welcome to the Key Person of Influence events page for Eventbrite. 

Our Profitable CEO Workshop Series is exclusively for owners and C-suite executives of successful, growing, professional service companies. Most of these workshops are ticketed events through Eventbrite.
These workshops aren't generic or boring presentations; they are highly-interactive conversations backed with implementable, proven strategies. You will be able to ask your specific questions to get the answers you need for your business to excel in this new collaboration economy.
Our KPI CEO Socials are are casual but highly-vetted, high-level gatherings for the sole purpose of connecting with area leaders, and connecting them to one another.  These socials are by invitation-only and are limited to 12 attendees. To be considered for an upcoming CEO Social, visit our landing page for list of qualifications and for more info:  CLICK HERE FOR INFO
To learn more about our Personal Brand Accelerator program, and for video testimonials from some of our clients, visit our website: KEYPERSONOFINFLUENCEUSA.COM

---