Alex Guthrie at Eddie's Attic in Decatur, GA!
About this event
Alex Guthrie
Alex Guthrie is a singer-songwriter based in Atlanta. With the infusion of different genres such as soul, folk and rock, Guthrie brings audiences together through brilliant lyrics and an expressive voice.
Guthrie recently competed on Season 17 of the Voice, advanced to the LIVE shows and placed in the Top 16. Some other notables for Alex include being named Atlanta's Creative Loafing 2018 Americana Artist of the Year, singing the National Anthem at SunTrust Park for the Atlanta Braves, being voted "Most Popular" Emerging Artist at the 2018 Summerfest in Milwaukee, opening for Smash Mouth at the Coca Cola Roxy for the Arby's Foundation Dream Big Event, and has been noted as "the guy from the Jennifer Hudson commercial." The now-infamous American Family Insurance commercial that features him playing in Atlanta's Woodruff Park when the Grammy Award-Winning singer Jennifer Hudson surprises Guthrie and sings along to Bill Wither's beloved "Lovely Day." The commercial has played on national television and radio, resulting in new opportunities and heightened awareness for Alex Guthrie, his band and his music.
Guthrie and his band have performed events that include but are not limited to the 30A Songwriter's Festival in Florida, Wire and Wood Songwriter's Festival in Alpharetta, GA, Wheeler Opera House in Aspen, Co, Jammin' Java Listening Room in Vienna, VA, the Elbo Room in Chicago, IL, City Winery in Atlanta, GA and Eddie's Attic in Decatur, GA.
In the early stages of his career, Guthrie released his first album, Lessons Learned, and also scored the Atlanta Braves Band of the Year in 2014. In 2015, Guthrie and his band were awarded the Georgia Americana Artist of the Year — another astounding achievement bringing his music much-deserved attention and recognition. Within a short span of time, Guthrie was opening up for national touring artists including renowned BMLG Records recording Artist Drake White, RCA recording artist Bleachers, and famous Atlantic Records recording Artist Kelly Clarkson.
Singer-songwriter Alex Guthrie continues to impress and defy conventional expectations, making waves as he makes great music.
More at alexguthriemusic.com.
Aspen Anonda
Aspen Anonda is no stranger to baring her soul in all that she does. Since her debut performance at the age of 9, her love for songwriting, travel, and personal connection led her to release a debut EP in 2017, "Inner Workings of my Soul." She followed up this release with two singles "Stay a Little While" in 2018 and "Travel Therapy" in 2019.
2021 is an exciting year for Aspen as she to released her much anticipated EP, "This One Is About You" in April. Because of her love for astrology, each song was be released on the new moon of each month to embrace these significant moments of manifestation.
Aspen has had the opportunity to perform all over Georgia (including a grand opening of the Hickory Flat Chick-fil-a) at venues such as 40 Watt Club, Eddies Attic, Smith's Olde Bar, and the GA Theatre Rooftop. She was also featured at the 30A Songwriters Festival in Santa Rosa, Florida.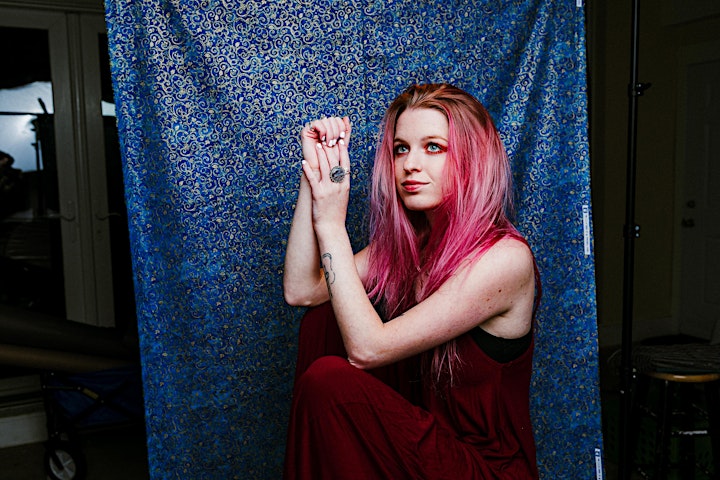 Performers
Date and time
Location
Refund policy