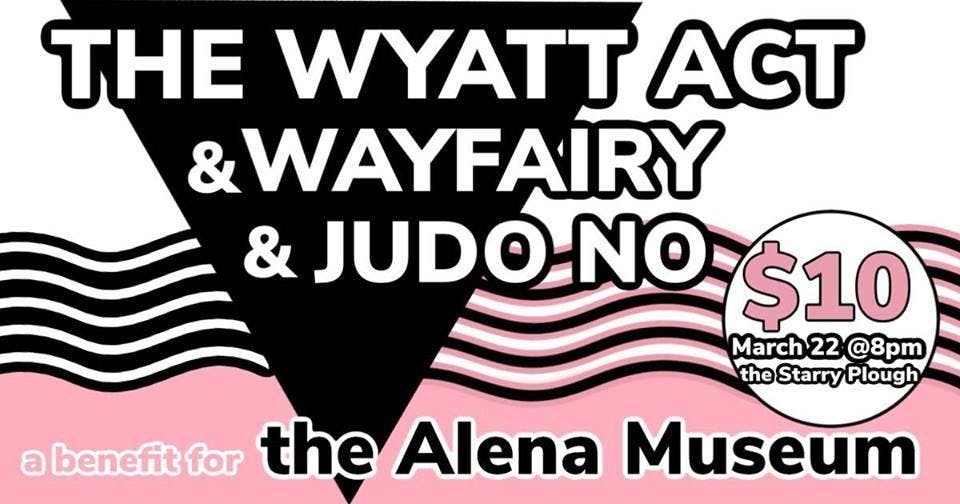 About this Event
Alena Museum is a 501(c)3 nonprofit with the mission of providing critical safe spaces for the African Diaspora to express and cultivate their cultural identity in the face of gentrification. The Alena Museum is slated to close its doors on Magnolia Street forever, after serving as a creative home for African Diaspora artists working to counteract gentrification in Oakland for the last five years. The residents and artists who have created this collective have fought hard to keep the doors open, but last year their landlord, Lynne Glassman, refused to continue their lease agreement. Now their lease is almost up. We are doing a benefit to help them find a new location and to keep the Alena Museum alive. Let's dance for a great cause!
The Wyatt Act : High-energy, theatrical, SlamRock. "With roots in poetry, jazz, and rock, The Wyatt Act crosses lots of boundaries. The quick changes and unusual instrumentation blend perfectly with Guinevere Q's slam poetry-derived lyrics." - SF Sonic
Wayfairy : Wayfairy started with a banjo on the turnpike and has grown into a six piece music project that fills the sonic space between mournful folk and riotous punk. Originally the brainchild of multi-instrumentalist Quiver Watts, Wayfairy has grown into a collective project that blends accordion, banjo, violin, washboard and upright bass with soft vocal harmonies, punctuated by raw wails.
JUDO NO : "Santa Cruz-based trio Judo No encompasses Afro-Peruvian influences, but with a much greater array of styles." - GoodTimes