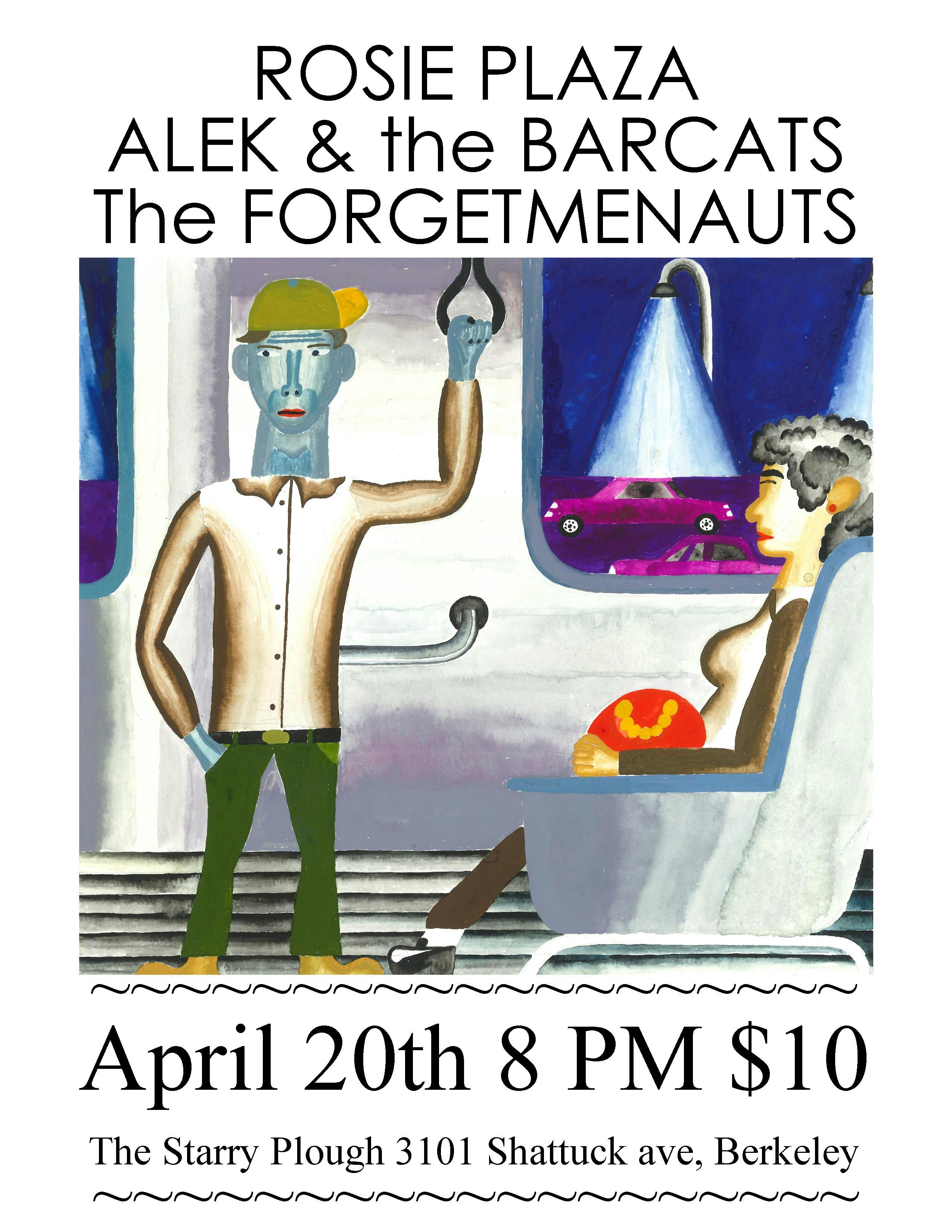 About this Event
ALEK & THE BAR CATS- www.alekbarkats.com
Alek Barkats's album Slow Train was recorded in his garage in Oakland, under the moniker Wolf Bagel. His music spans many genres, all with theatrical inspiration. A band has recently been put together to bring these home recordings to you live.
THE FORGETMENAUTS-
https://www.youtube.com/channel/UCYagU1611SoBvmsi7s2WGdg
Years from now, history books will remember The Forgetmenauts as pioneers in the culturally iconic futurepunk-folk-sex-dirtcore genre. Hailing from Berkeley, CA, and with strong roots in the East Bay circus, beermaking, and activist communities, their sound has been described using words like "complex" and "slay" and "way better than you sounded a couple weeks ago." Come for the clever band name, stay for the songs about werewolves, vampires, fox brides and devil daughters. And the distortion. Ugh you're gonna love the distortion.
ROSIE PLAZA- https://rosieplaza.bandcamp.com/releases
Rosie Plaza brings you a pleasurable listening experience of pensive introspective head-bobbing and subdued angst.