ALEJANDRO ESCOVEDO Austin Texas Rock Icon In An Up Close And Cozy Concert A...
Actions and Detail Panel
ALEJANDRO ESCOVEDO Austin Texas Rock Icon In An Up Close And Cozy Concert A...
Sat, February 18, 2017, 8:00 PM – 11:00 PM PST
Description

7pm-ish-DOORS OPEN Ever So Gently....
8pm-JESSE MALIN Opens The Show...
9pm-ALEJANDRO HITS THE STAGE...Not Literally Of Course....
Alejandro has people. And his people write much better than we Horsetrail Cantina Riverbottians so. So here's what they have to say about Alejandro and his music in regards to his upcoming show...All our Cantina fine print is at the bottom be sure to check it out....*

....Renowned songwriter, singer, true believer, Alejandro Escovedo released Burn Something Beautiful on October 28th, 2016 via Fantasy Records. The new album, Escovedo's first solo endeavor since 2012's highly acclaimed Big Station, is in actuality, a highly collaborative affair. Teaming with Peter Buck (R.E.M.) and Scott McCaughey (The Minus 5) to co-write the album's songs, Escovedo also enlisted the pair to act as the project's producers.
Escovedo and company take some mighty big swings here. At once a celebration of the rock and roll life, a contemplation on mortality, and the healing power of love, Burn Something Beautiful connects repeatedly with Escovedo's soulful heart and voice at its core. Recorded in April at Portland's Type Foundry studio, the project coalesced with the help of an esteemed group of musicians who give the album a genuine band feel. They include guitarist Kurt Bloch (The Fastbacks), drummer John Moen (The Decemberists), vocalists Corin Tucker (Sleater-Kinney) and Kelly Hogan (Neko Case, The Flat Fie) as well as saxophonist Steve Berlin (Los Lobos).
In a trailblazing career that began with The Nuns, San Francisco's famed punk innovators, to the Austin-based- alt-country rock pioneers, Rank & File, to Texas bred darlings, True Believers, through countless all-star collaborations and tribute album appearances and finally a series of beloved solo albums beginning with 1992's acclaimed Gravity, Escovedo has earned a surplus of distinctions: No Depression magazine's Artist of the Decade Award in 1998 and the Americana Music Association's Lifetime Achievement Award for Performing in 2006, just to name two.
"You just do your good work, and people care," Alejandro says. "I always believed, when I was a kid, that if you worked hard, you would find fulfillment. I think I got a lot of that from my father and my brothers. A working musician is all I ever wanted to be. Hard work, stay true to what you want to do, and then eventually someone would notice for that very reason."
Co-producer Peter Buck says, "I've been a fan of Alejandro's music for over 30 years, and recording with him was as good as I expected it to be. I think he, Scott McCaughey and I really extended our vocabulary as writers and musicians, coming up with something that is unlike anything we have done individually in the past."
"I felt a real kinship with Alejandro since we first met in 1986," Co-producer Scott McCaughey says. "We bonded over our mutual love of the rock & roll circus. Making this record really meant a lot to me, and I think people will get that when they hear it."
*
FOR MORE INFO ON COZY CANTINA SHOWS GO TO: www.CantinaMusicRocks.com
Your Ticket is your Reservation-You don't need to call and make a reservation if you've bought a ticket.
VivaCantina (The Old Viva Fresh)
900 Riverside Drive
Burbank, CA 91506
818-848-8810 Text or Call
Near Griffith Park, Dreamworks, Warner Brothers, Disney Studios.
At the entrance to the Los Angeles Equestrian Center.
Across from Pickwick Gardens
-18 And Over
-If under 18 must be in the presence of a ticket toting parent or guardian.
-Come for the music and camaraderie. We're a good vibes venue.
-U must have a valid driver's license if you look under 40.
-Free well lit self parking across the street at Pickwick Gardens. And yes, we really do have free horse parking, you're welcome to tie up your steed behind the restaurant.
-Enter through the back of the restaurant, we take your tickets and seat you from there.-Best seats get handed out first, the sooner you buy the better the seat you'll receive.
We only sell tickets/reservations at the door if we have seats available. If it happens it's unlikely they'll be the higher end tickets. The higher end tickets usually sell first. If we have seats leftover we make them available at the door for $10 higher than the prices here.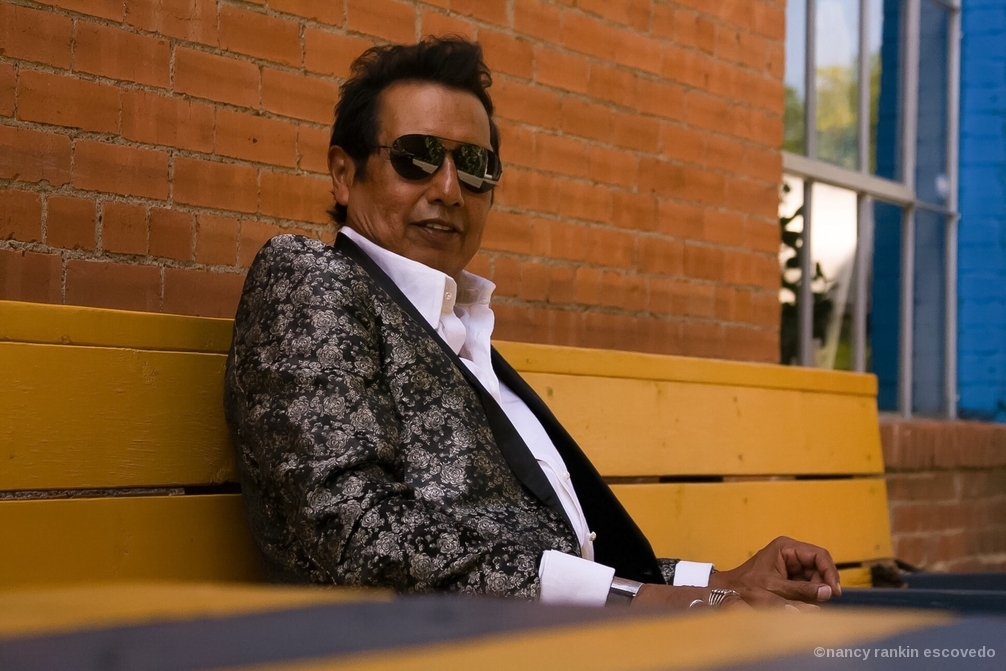 Date and Time
Location
Cozy Historic Cody's Viva Cantina in Beautiful Burbank
Nestled In Burbank's Scenic Equestrian District across from Pickwick Gardens next to the LA Equestrian Center and Griffith Park
900 Riverside Drive
Burbank, CA 91605