ALEDO ISD HIRING FAIR 2023
Aledo ISD will be interviewing and hiring for all open 2023-2024 positions! Visit with all campus administrators and department managers.
Date and time
Saturday, April 15 · 9am - 2pm CDT
Location
Daniel Ninth Grade Campus 990 Bailey Ranch Road Aledo, TX 76008
About this event
Be a Bearcat! Top 7 reasons to work in Aledo ISD
In the Aledo ISD, we know you want to have a successful career where you feel supported and appreciated. You want an environment that you enjoy while feeling respected and valued and like you're a part of a family that is rooted in excellence. You'll find all of these things and more in the Aledo ISD. Join us at the Aledo ISD Job Fair from 8:30 a.m. to 2 p.m. on Saturday, April 15, 2023, at Daniel Ninth Grade Campus.
This all-jobs Job Fair - where we're hiring teachers, front-office staff, mechanics, bus drivers, teacher aides, child nutrition and maintenance employees, and more - will have everything you need to set yourself up in the Aledo ISD, including on-the-spot interviews with principals and supervisors. But what makes the ID of a Bearcat so special? We believe you'll identify with these lucky seven traits when searching for a place where you want to grow in your career:
Valued: The Aledo ISD is No. 6 in the Metroplex - just $67 a month less than the area's top-ranked salary - for starting teacher salaries according to a comparison of 49 DFW school districts by UEA. We rank in the top ⅓ in the Metroplex for nearly all teacher salary comparison levels and the top ¼ for those in years 0, 5, 10, 15 and 20. Our pay for bus drivers, child nutrition and maintenance employees as well as aides and other paraprofessionals is also highly competitive and ranks among the top in the area.
Respected: The Aledo ISD has continuously maintained a commitment to giving our staff members more time to themselves with additional work days. The current school calendar reflects that commitment to time for teachers and staff, too, as there is a half or full teacher work day - and at least one student and staff holiday - each month during the school year. From significant raises to more time, the AISD administrative team and Board of Trustees are always looking for ways to support staff.
Welcomed: The Aledo ISD Child Development Center - the district's first-ever childcare center - opened this school year for children ages 6 weeks through Pre-K in the heart of Aledo. It includes the same high-level teaching staff that all of our campuses employ. Also, even though AISD is a closed enrollment district, all Aledo ISD employee children are welcome to attend school in Aledo ISD.
Appreciated: Staff appreciation is taken to a whole new level in Aledo ISD. From teaching grants and monthly meals to an Employee Crisis Fund supported by the Aledo Education Foundation that was recognized by the Texas School Business magazine annual Bragging Rights issue, Bearcat parents and the community love their teachers and staff and work together for the success of our students! Just to name a few other opportunities… regular districtwide employee wellness check-ins with chair massages, districtwide holiday lunch provided and served by AISD admin, and so much more!
Recognized: In Aledo ISD, we celebrate our employees BIG and in a multitude of ways as we know they are the backbone of our success. Each month, Circle of Greatness nominees are recognized for the ways they are #GrowingGreatness in Aledo ISD while each campus partners with local businesses to honor employees of the month. Did we say BIG? Each of our 15 overall employees of the year (transportation, child nutrition, maintenance, technology, teachers, paraprofessionals, police and more) are awarded gifts of $1,000-$2,500 cash with our overall Teacher of the Year taking home a check for $10,000!
Supported: From first-year teacher support and mentoring to seeking out grants for our teaching aides to complete their teacher certification, we are here to support our teachers and staff in any way we can! Aledo ISD has instructional support and coaching at each campus, and - being a district that is still small (but growing) - our central administrators are literally just a phone call away and always accessible to answer questions, offer guidance and help, and cheer employees on. Aledo ISD supports employees and meets them where they're at with a first-year teacher mentor program, a Teacher Leadership Cohort to grow leaders, a Professional Learning Community (PLC) environment and more.
Loved: "I love working in Aledo ISD because, even though we are growing as a town and district, there is still something magical in the Aledo air and everyone plays a part in that together," said an Aledo ISD veteran elementary teacher recently. That family feel, the small-town-but-big-opportunities vibe, the way we embrace and welcome all in the district and community, the unity, and the mindset of excellence and championship mentality - that's the identity of a Bearcat!
JOIN US AT THE DANIEL NINTH GRADE CAMPUS ON SATURDAY, APRIL 15, 2023.
DOORS WILL OPEN AT 8:30 AM FOR REGISTRATION.
JOB FAIR UNTIL 2:00 PM
INTERVIEWS IN THE AFTERNOON
SAME DAY INTERVIEWS AND HIRING!
SPACE TO REST WHILE YOU WHILE YOU WAIT FOR AN INTERVIEW.
HUMAN RESOURCES REPRESENTATIVES AVAILABLE TO ANSWER YOUR HIRING QUESTIONS.
ENJOY FOOD TRUCKS ON SITE!
Agenda
9:00 AM - 2:00 PM
2023 ALEDO ISD HIRING FAIR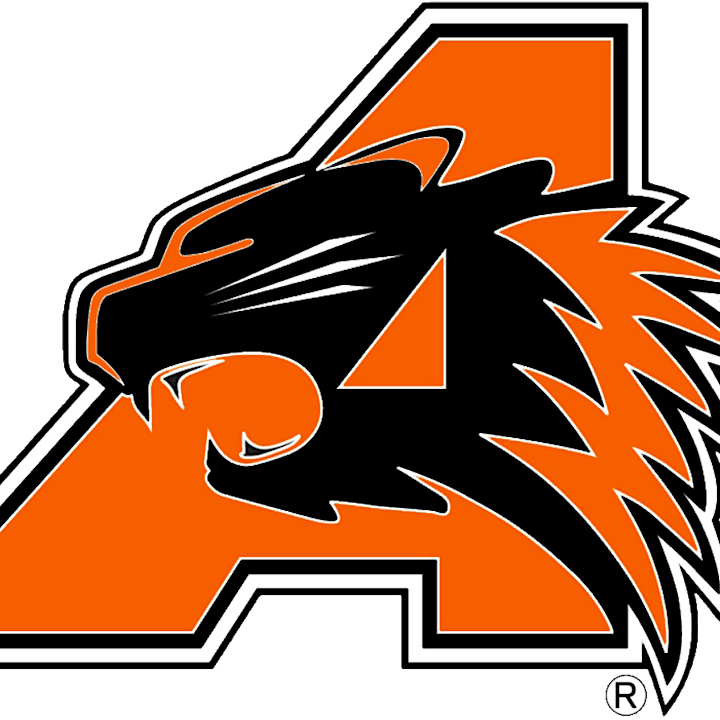 ALEDO ISD
8:30 AM
Registration begins
Frequently asked questions
CAN I ATTEND IF I DON'T REGISTER NOW?
DO I NEED TO APPLY BEFORE ATTENDING?
WHAT DO I NEED TO HAVE WITH ME?
WILL I KNOW WHAT VACANCIES ALEDO ISD IS HIRING FOR?