Description
Please check our hotel arrangements here:
http://ale2012.alenetwork.eu/hotels
Details about the program
http://ale2012.alenetwork.eu/ale2012-program-outline
Interested in an extra session on "The Core & Culture Hacking" with Jim and Michele McCarthy the day before ALE (28th of August, same venue)?
http://thecore-ale2012.eventbrite.com
ALE 2012 - Join the sharing, learning and community building experience on hot and inspiring Agile & Lean topics, shaping the future of our innovation spaces, organizations and workplaces together.
The ALE 2012 unconference is an initiative that created a melting pot of Agile and Lean practitioners with many diverse perspectives and influences. It is intended as a cross-border, non-profit collaboration event for mutual learning and continuous improvement. The topics of choice, but not exclusively, this year are innovation and increased positive impact of bringing people together, in an environment that encourages improvisation and experience sharing. Inspired by the wonderful city of Barcelona, the program this year is to be spiced with unusual & innovative sessions. Moreover, the program is lead by you, so let your imagination fly and bring your creativity to the table.
The ALE Network warmly welcomes developers, testers, program managers, project managers, user experience designers, coaches, functional managers, directors, scrum masters, product owners, entrepreneurs, customers and anyone else involved in creating products or delivering services, and any other lateral thinkers willing to share their experience about people interactions. There we also value different concepts of presentation and involvement, like workshops, lean camps, code and coaching retreats, on demand open space sessions.
Besides open and interactive formats we will host moving keynotes (Jim McCarthy, Siraj Sirajuddin, Henrik Kniberg) and see creative ideas inspired by the large agile and lean community.Join Europe's largest Agile and Lean community event in Barcelona end of August this year. If you need support with hotel accommodation please check out information we provided here.
However, you are not only invited to get your ticket, participate actively on-site during Open Space, Lightning talks and other interactive formats.
- "Because we share!"
Organizer of ALE2012 Unconference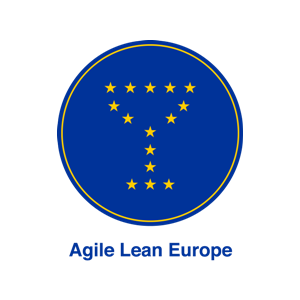 The Agile Lean Europe (ALE) network is a Europe-wide open network for people passionate about Agile and Lean practice and thinking. It encourages people to share knowledge and experience. ALE fosters learning and continuous improvement of the network members and the people they relate to. ALE uses its European scope to bring different perspectives of different cultures together.