Description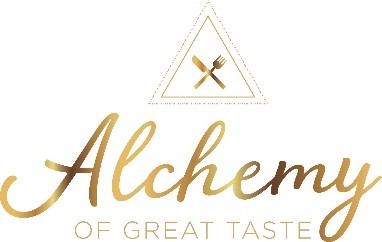 Don't miss this year's Alchemy of Great Taste in the North Hall of Historic Eastern Market.
A great way to start spring in DC.
Join us for a fun casual gala to enjoy food and drinks from local restaurants and breweries, with live music and dancing. Come see what the Tyler arts community has been working on, and have a chance to browse the Hill's greatest silent auction all while raising money for Tyler Elementary.
We make sure it's a lot of fun- with some of the best food and drinks that DC has to offer, it's a great chance to get out and connect with the community after a long winter.
So be sure to buy a ticket and come to the Alchemy gala, you won't want to miss it this year!
An important Capitol Hill tradition.
Every ticket provides funding for the Tyler Elementary PTA.
The Tyler PTA enhances the educational opportunities of children by:
Bringing FoodPrints DC to our school. FoodPrints integrates hands-on gardening and cooking with science, math, and language arts standards, in our school so that children get excited about growing, preparing, and enjoying fresh, local, whole foods.
Funding Tyler's signature performing arts projects, the Drama Club's annual musical, the Spanish Film Club, dance programs, and more arts throughout the school.

Providing Mini-Grant funding to our teachers and staff to purchase extensive tools, services, and supplies, which are used throughout the school to improve our students educational experience. This year your donations are providing nearly $10K directly to your teachers and staff to enhance their classrooms and programs.
Enhanced after school enrichment programming.
Additional community enrichment activities for our school throughout the school year.
Your ticket supports our public school.
With your help we would like to continue the programs above, expand them, and add many more!
We would like to improve our school playgrounds, provide additional teaching support in the higher grades, and even add behavioral support to improve every child's school experience. This is only possible with your support.
The more money we can raise, the more we can do for Tyler kids! To sustain the success of Tyler we will continue to require the investment of families and community members. Your support allows us to keep our community public schools strong.
---
FAQs
Are there ID or minimum age requirements to enter the event?
Yes, it's 21 and over. We'll be serving drinks from local breweries, wineries, and distilleries.
Is the event formal?
Come however you wish, it's a completely casual event, but a lot of people will probably attend semi-formal, or wearing something fun.
What type of food and drinks will be served?
This year we'll again have food from some of the Hill's best restaurants like Beuchart's Saloon, and hand picked drinks from our favorite bars like Trusty's Tavern, and lot's more. You'll also enjoy mixed drinks designed to sample the finest spirits being distilled in the District today.
Can I buy a ticket to support Tyler Elementary PTA even if I can't attend?
Yes! You can buy a ticket for someone else, or to donate to a school teacher or staff. But you may also make a donation to Tyler Elementary, and you can do that by clicking the "tickets" button on this page, you'll see an option to make a donation without buying a ticket.
---
Special Thanks to Our Generous Alchemy of Great Taste Sponsors
Sponsors list coming soon.