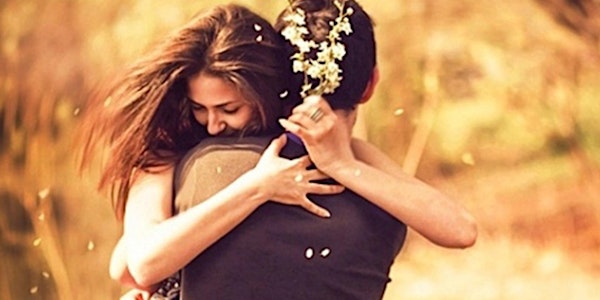 Alchemy of Attraction: Dating Skills for Men ~ Coaching by Phone Program
Location
By Phone
Carlsbad, CA 92011
Description
Alchemy of Attraction for Men: How to Date Women and Executive Dating Coach present ~
ALCHEMY of ATTRACTION:
How to Date Women - Dating Coach for Men - Coaching by Phone
Today, more than every, men need this information! Schools don't teach it. It's not taught at home. The news runs rampant with men who have gotten into trouble with women. Loneliness is so unnecessary.
Learn how to cultivate more fulfilling romantic relationships. Teresa has 20+ years working with Senior Executives who recognize the value of personal growth.
Consider how much time, effort, and money you put into your career. Now consider how your personal relationships impact the quality of your Life.
This will be your best investment ever! Buy a ticket for your first two hours of coaching. Fees will be applied to whichever program you choose.
Studies show, emotional connection brings the greatest feelings of happiness in Life.
Learn how to be your best:
- How to Talk to Women
- How to Flirt
- How to Clear Relationship Issues
- Build Trust & Respect
- Dissolve Conflict
- Get Wardrobe Makeover
- Master Male-Female Dynamics
- Be more confident
- Eliminate social anxiety
To get started, buy ticket and then:
Register here! to choose which time you begin on your selected date. Select a two-hour window between 1-8pm Pacific.
COACHING PROGRAMS:
Beginners ~ 4hrs/Month @ $125/hr
Intermediate ~ 8hrs/Month @ $100/hr
Advanced ~ 12hrs/Month @ $95/hr
Fast Track ~ 16hrs/Month @ $90/hr
DISCOUNTS:
Save $1000 on programs with 10+ hrs/Month.
To get started, buy ticket and then:
TESTIMONIALS ~
With almost 20 years experience, Teresa's coaching programs, either by phone or in person, have a 98% success rate. Her single clients are usually engaged or married within a year & couples are usually renewing their vows & taking a second honeymoon within the same time. These clients are usually Senior Executives with Fortune 500
companies.
Listen to what they say:
ACCOLADES
Teresa Ann Foxworthy has worked mostly with Fortune 500 Senior Executives, as well as individuals, around the world. By phone or Skype [VOIP via computer] makes it easy!
Read Client Testimonials:
DATING & RELATIONSHIP COACH
"What a big help you've been! You confronted my issues & I'm so much stronger now as a result."
MB, Publicist, Proctor & Gamble, Canton, OH
"Well, I was a knucklehead, I admit it. But I stayed with you & even though it took a few years, I'm now happily married. I had to change my ways. But I never wanted to give up. You gave me the inspiration & confidence that I'd find my way through those old patterns. Thank you so much."
JN, CPA, Smith Barney, Manhattan, NY
"Teresa, you did the work that other psychologists and marriage counselors have failed to do for the past eight years. I now have a completely different understanding of my ex-wife, and this is helping my relationship with her, as well as our children. I can't wait for you to help others like you have helped me. Men need this work."
WS, VP Marketing, Hewlett-Packard, Palo Alto, CA
"Teresa was a delightful speaker on several occasions, which is why I keep inviting her to keynote for our largest convention each year!"
RG, SF Bay Society for Single Professionals, San Rafael, CA
"Thanks to your insightful program, I have reached my goals in spirituality and am enjoying a quality of life that I never thought I could. It has made a huge impact in my love relationship."
PS, Branch Manager, Credit Suisse, Zurich, Switzerland
"Teresa, it's only been six months working with you, and I am engaged to be married! I could never have done this without your insight and support. You are amazing. The invitation to our wedding will be arriving soon, I want you to be there."
SH, Psychiatrist, Napa, CA
"You go, girl! How I love this new goddess identity! You have connected me with a higher frequency on my radio dial, if you know what I mean. All my girlfriends want to talk with you, too. I am relaxing into my feminine essence, and I could not have had a clue without your guidance. It sounded easier than it was, and your guidance made all the difference. Now I have my choice of many, truly impressive men."
SQ, School Principal, Seattle, WA
"Teresa Ann Foxworthy saved my life. Prior to meeting her I was walking around on the verge of tears most of the time. Fortunate to meet her through a mutual friend, she gifted me my first counseling session in which she encouraged me to release my pent up emotions. This saved my life because I had finally found a person who had a technique that gave me the quality of positive attention that I needed, and the encouragement to start releasing 30 years worth of pent up emotions. Without a safe person to release these emotions with, I wouldn't have been able to meet and sustain a six year relationship with the first man I'd ever been in love with. He and I shared six happy years together. He asked me to marry him, but I chose to pursue other paths. If I had not been able to counsel with Teresa, I doubt that I could have attracted this relationship into my life in which I felt more loved than I had ever felt before. She has been my counselor through some very difficult periods of heartbreak. She is non judgmental, and has a superhuman capacity for compassion that allows her clients to feel loved, cared for and safe. She has been through many trials in her life, and has acquired the emotional intelligence to assist you through most of the difficulties that you might face. She coaches from experience. Teresa also has an innate intuition and evolved spirituality. She had her first angelic encounter when she was a child. Teresa is 100 percent dedicated to healing, awareness, spirituality, woman's empowerment, happy relationships, and joy. In addition, although she may not advertise this, she is a knowledgeable and experienced practitioner of the tantric arts. Teresa demonstrates the capacity to be compassionate, while at the same time holding firm boundaries of self protection. She can teach you to do the same. Although she takes your issues and feelings seriously, she maintains a sense of humor and is usually up for a good laugh. Teresa is dedicated to the highest truth, love and happiness for herself and for all who are lucky enough to work with her. Please feel free to call me if you would like my personal reference recommending her as a coach and feng shui consultant."
CR, Holistic Practitioner, Tiburon, CA
"Those sessions I had with you got me back on track after some really awful times when I was ready to give up on everything. As a mother, I knew I had to hold it together, but it was so hard. With your help I moved through mountains of inner trauma & self-defeating tendencies."
SP, Women's Advocate, Ex-Spouse of Microsoft Sr. Executive, Seattle, WA
"You have the energy of twenty coaches and the insight of a hundred. You've got the bull by the horns! Thank you for all the gems you've shared."
NC, Retired Teacher, Baltimore, MD
"You articulated the problems we're dealing with and gave insight into their solutions, yet we'd never met you before!"
GR & KK, San Francisco, CA
"You've helped me develop the confidence I've needed to take on the challenges in my life and follow through on my goals."
DS, Executive Asst., Guide Dogs for the Blind, San Rafael, CA
"You basically fixed my relationship between myself & my two daughters, helped me get out of a dysfunctional romantic relationship that went on for years, helped me find my new vocation as an Advisor for Economic Development in Central America, & helped me sell my Tech Staffing firm worth $30Million! In eight short months! Wow."
AT, Founder, TTS Agency, Palo Alto, CA
"It was so nice working with you, you brought me to a new place inside my soul."
LR, homemaker, Mill Valley, CA
"You're really, really good at what you do. After eight months of working with you, I have a completely new understanding of relationships and how to pursue them. With this new perspective, I am re-organizing my life. Your presence is powerful and soothing, your voice is calming. The open format allowed me the safety to open up and get help for these issues. Now that I've vented decades of repressed feelings, my goal achievement process is a breeze."
RC, Land Developer, Petaluma, CA
"I was completely at a stand-still and you used interesting techniques that quickly shifted things for me. I was amazed at the results. I hadn't had a date for over six months, and over night that changed with your Feng Shui for Romance consultation . As the weeks go by, I have a clearer picture of what I am really working on to achieve my relationship goals."
MT, Pharmaceutical Researcher, Redwood City, CA
"Teresa is not licensed, but I feel she's the best therapist I've ever worked with. As a therapist myself, for the past 25 years, I am very impressed with her grasp of human nature and personal transformation techniques. I've reached a new level of self-awareness with her help and recognize a much deeper potential for my life."
Mikial, Marriage & Family Therapist, San Diego
"You spoke exactly to my issues and led me through a fun and yet powerful process to a place where I can clearly and elegantly reclaim my truth, power, beauty and dignity."
ME, Marriage, Family Therapist, San Rafael, CA
"I couldn't believe after all these years that you were able to help me clear those blocks! It's been months, and I still feel great."
MM, Homemaker, Sacramento, CA
"You're more than a coach, you're a healer."
DP, CEO, Oracle Science, Int'l., Sausalito, CA
"The reading you did for my daughter was fabulous. I just put a check in the mail for you to do me now! You are really gifted."
LB, Minister, Tampa, FL
"You are so entertaining and yet so profound. I look forward to coming to more of your events. I really enjoyed the people that attended, too."
MB, Medical Administrative, Novato, CA
"Teresa, in one afternoon, you pulled me through a slump and got me back on top of my game! Thank you for your insight and support. You are impressive. I definitely recommend your professional services."
TL, CEO, XDeep.com, London, UK
"You've taught me more than I can say. Your elegant manner doesn't prevent you from being direct and on target. You are patient, and yet apply the right amount of pressure to keep the ball moving forward. It's been a pleasure working with you."
LS, Systems Engineer, Alere, Tiburon, California
"I hated to admit just how right you were, but I'm so grateful now because I am much happier as a result of following your advice. Thank you."
FE, Realtor, San Anselmo, CA
Keywords: Dating Advice for Men, Dating Tips for Men, Dating Coach for Men, Dating Skills for Men, Relationship Goals for Men, Help for Men, Dating Coach, Dating Advice, Dating Service, San Diego Dating Coach, Chicago Dating Coach, San Francisco Dating Coach, Silicon Valley Dating Coach, Houston Dating Coach, DC Dating Coach, NYC Dating Coach, Maryland Dating Coach, Denver Dating Coach, Seattle Dating Coach, Philadelphia Dating Coach