Description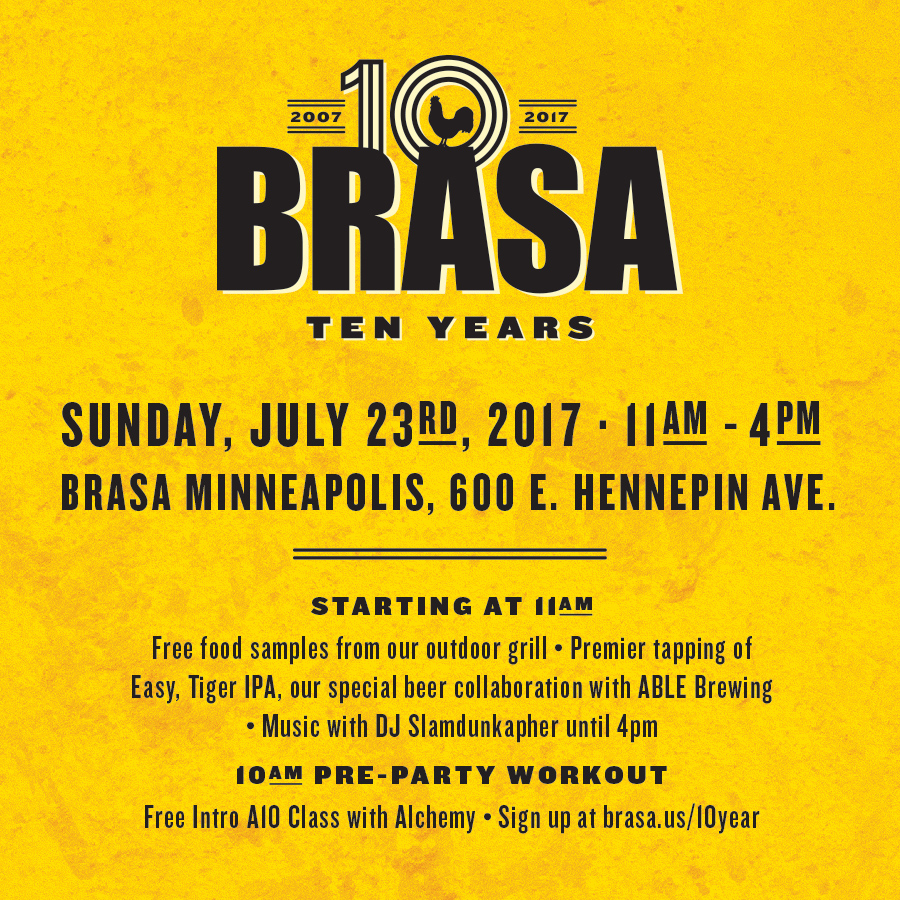 Brasa is turning 10 and to celebrate we are hosting a parking lot party.
The day will begin with a signature Alchemy A10 workout at Brasa's Northeast Minneapolis location (600 East Hennepin Avenue). From 10 to 11 a.m., Jalisa Goetz of Alchemy will lead the class in the parking lot alongside DJ Slamdunkapher.
Following the workout, we'll tap the first ever keg of Easy, Tiger - a beer brewed specifically for the milestone. Crafted in collaboration with Able Seedhouse + Brewery, Easy, Tiger is a lighter, flavorful, malty, brew with notes of caramel, citrus, and floral hops. At 5.0% ABV and 29 IBUs, the brew is well balanced and made specifically to pair well with the slow-cooked flavors of the Brasa menu. "I made the recipe to produce a beer that would compliment the food at Brasa," said Able Brew Master Bobby Blasey. "It's definitely a food beer that can also be enjoyed by itself."
Register for your spot in the Alchemy A10 workout.