Refund policy
Contact the organizer to request a refund.
Eventbrite's fee is nonrefundable.
A brand-new gamified festival experience, where you get to play & connect with amazing new friends from across the globe.
About this event
Embark on a week-long virtual adventure which combines immersive escape-room game-play and the festival experience into one exciting package, brought to you in celebration of the Metamorfosize Project's 1-year anniversary!
​
You will get to enjoy:
Live Mixed-Reality Gaming
Immersive Narrative & Role-Play​
Escape Room Experience
Live Music & Performance Art
Transformational Workshops
Facilitated Networking
Art & Music Jams
Co-creation Opportunities
Dance Parties
& more!
​
Bond with people and make new friends online 
As you complete quests and share special moments together, you'll be surprised by the depth and quality of those connections!
​
Be seen as you are
In our global community we encourage authentic, radical self-expression. Be celebrated in your uniqueness, and develop greater self-confidence.
WHAT PEOPLE SAY
"This is the closest to a "live event" that I have ever experienced in a virtual event." - Jeremy, USA
"Combine talent with great atmosphere and you basically get Metamorfosize. It's honest, and different - the good kind of different." - Lukasz, Poland
"I really enjoyed both Metamorfosize events and its existence brings back spontaneity and the chance to meet all kinds of people that COVID has paused for a long time. I am healing by being a part of this community. Thank you." - Tonya, USA
FIND YOUR GUILD

In this game, you exist within a Chrysalis-world at the precipice of transformation into the prosperous, golden Butterfly era. The Chrysalis-world is missing just one key ingredient to complete the transformation process: The Philosopher's Stone!
To play, you must join one of the four Elemental Guilds as an Alchemist.
Each Guild has special tasks to fulfill to find and activate the legendary Philosopher's Stone, which hasn't been seen in centuries.
​
As an Alchemist, you get to:
Make new friends right off the bat
Bond with fellow Guild members through shared triumphs & ordeals
Access special Guild-only spaces
Use Guild-exclusive Zoom virtual backgrounds
and more!
​
If you're up to the task, find out which Guild you belong to using the quiz below!
Make sure you get a ticket that corresponds to your Guild element 🍀💧🔥🌀
You can also participate as a Guest, and simply attend the festival without playing the game...but you'll be missing out on a ton of fun and new amazing connections (wouldn't that be a waste?).
​
TICKETS
All tickets are in Singapore Dollars (SGD).
(SGD 10  = approx. USD 7.5/ EUR 6)
There are 4 types of tickets:
1. Weekday Guest -- festival access only, no game (23-27 May)
2. Weekend Guest -- festival access only, no game (28-30 May)
3. Alchemist (Basic) -- festival access + game (full week)
4. Alchemist (Gold) -- festival access + game + replays + after-party (full-week)
Below are the prices of all 4 ticket types, divided into "Super Early Bird", "Early Bird", and "At the Door".


Only the "Alchemist" ticket types grant you access to the Escape Room / Game component of the festival. The "Guest" ticket types grant you access to the scheduled events (workshops, performances, etc) but not the game experience.
***Super Early Birds are extremely limited (only 100 tickets per category) and are only on sale until 9 May. Get them while you still can!
***Refunds are possible up to 48 hours before the festival begins on 23 May.
***Tickets bought from 21 May onwards are non-refundable.
For a more detailed look at the ticket types and how they compare, please visit our event page here.
VOLUNTEER
We have limited volunteer spots available for those interested in joining the game but are not in a position to pay right now. As a volunteer, you will assist as one of the following:
Reception/Gatekeeping
Tech Support
For more information and access to the volunteer application form, click here.
PRIVATE SESSIONS
Get a private session with an artist / facilitator of your choice, at a cheaper rate than you would typically find outside of the festival. This could be a private tarot reading, a custom art / performance experience, a relationship coaching session, and more!
You can get these sessions as Add-ons to your base ticket, priced at:
SGD 30 (Basic)
SGD 50 (Premium)
*Prices are in Singapore Dollars
Each Add-on type (Basic and Premium) comes with its own menu of offerings, which will become available 1 week before the festival begins. You can then book your preferred offering(s) and time slot(s) on a first-come-first-serve basis.
All private sessions will be conducted on Thu 27 May and Sun 30 May.
Can't decide now? You can also purchase private sessions separately later on, but this will be more expensive: SGD 45 (Basic) and SGD 70 (Premium). 
For more information about the event and the event contributors, please visit our event page here.
ABOUT METAMORFOSIZE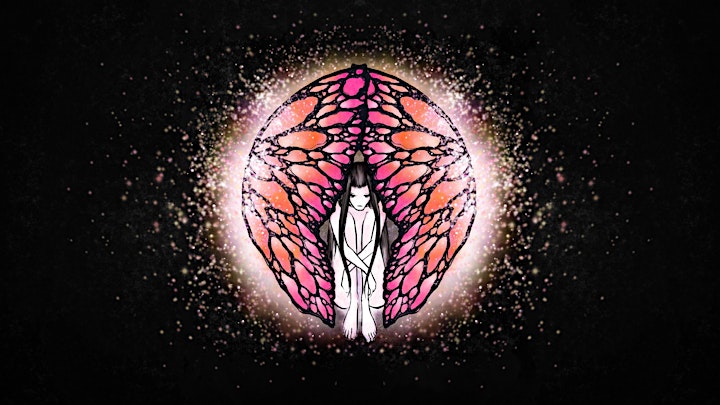 The Metamorfosize Project aims to organise events and activities that help heal the collective wounds and fears surrounding Change, Death, and the Unknown.
In a time of widespread changes and transformation occurring worldwide, we believe in the importance of this work, in transforming our collective attitudes towards Change such that we no longer fear and avoid it, but embrace it as a natural aspect of the human experience.
We believe that Creativity, Collaboration, and Community are the key ingredients in expediting this process, and through events and activities that promote the above, we seek to help the world in birthing Butterflies, one Cocoon at a time.
MORE INFO
For more details, please visit our Website, or follow us on Facebook and Instagram.
Much love,
The Metamorfosize Team