Sales Have Ended
Ticket sales have ended
Thank you for purchasing a ticket to the 2019 ALCAS Conference.
Event Information
Location
Rydges Cronulla Beachside
20 - 26 Kingsway
Cronulla, NSW 2230
Australia
Sales Have Ended
Ticket sales have ended
Thank you for purchasing a ticket to the 2019 ALCAS Conference.
Description
Please contact ALCAS directly at conference2019@alcas.asn.au if you would like to register as registrations have now closed


ALCAS CONFERENCE 2019

Join the Australian Life Cycle Assessment Society (ALCAS) for the 10th biannual LCA Conference.
The Conference will bring together green building designers, product manufacturers and suppliers, industry users of LCAs and EPDs, government, researchers and LCA professionals, to network, learn and debate.

SESSION TOPICS
Low-embodied impact structures and liveability

LCA and EPD applications in due diligence and transparency

Frontiers in LCA

LCA and corporate sustainability

Circular Economy


AGENDA
Monday 4th March - LCA Certified Practitioner Test & Workshops
Tuesday 5th March - Day 1 ALCAS Conference
Wednesday 6th March - Day 2 ALCAS Conference

CLICK HERE for a detailed provisional agenda.

CLICK HERE for a detailed workshop information.


CPD POINTS
GBCA will be supporting the ALCAS Conference by offering Sustainable Development (SD) CPD points.
Point allocations:
Day 1 workshops – 2 SD points per workshop

Day 2 and 3 – 10 SD points

Day 2 – 5 SD points

Day 3 – 5 SD points
CONFIRMED SPEAKERS

Ashleigh Morris is the CEO of Coreo
A company that prioritises transformation over transaction and collaboration over competition in the pursuit of systemic change towards a circular economy.
Ashleigh is widely recognised in Australasia as a circular economy visionary with the skills, experience and ability to not only inform future strategy but to also lead the action required to achieve impact.
Acknowledged as one Australia's future leaders, Ashleigh is a frequent participant in round table discussions on the challenges and opportunities facing Australasia and within the past 18 months has had an audience with two previous Prime Ministers and travelled with the Federal Minister for Trade, Tourism and Investment to Japan on a Future Leaders, Future Cities Business Mission.
An experienced academic, Ashleigh has also worked with the United Nations Environment Program as a reviewer of the GEO-6 for Youth Asia-Pacific publication; provided university guest lectures on circular economy and published novel research in an international peer-reviewed journal and numerous media platforms.
Ashleigh holds a Bachelor of Environmental Health Science with Faculty Commendation for academic excellence and the Chancellors Medal and 1st Class Honours in Environmental Management. Ashleigh is an Australian-ASEAN Emerging Leader, Prime Ministers Australia Asia scholar and a 2018 recipient of an Outstanding Alumni Award.
https://www.linkedin.com/in/ashleighmorriscestrategist
Jori Coustillas - PRé Consultants BV - Product Owner
Jori Coustillas holds an MSc in Mechanical Engineering and Life Cycle Assessment.
At PRé, Jori is in charge of the development of the SimaPro family of software tools.
Before joining PRé, Jori was a product environmental compliance manager and LCA expert for Schneider Electric. He's first been a Consultant at PRé for 3 years, running LCA projects and developments of custom LCA tools for customers. Now, as Product Owner of the SimaPro family, he is dedicated to bringing simple but not simplistic LCA tools to the market, maintaining the strong scientific basis and transparency of SimaPro and providing reliable communication solutions.
Jori has extensive experience in LCA of industrial products and systems, eco-design, project management and training. His areas of expertise are environmental product performance, impact assessment, reviews, EPD organisation and tools for EPD facilitation.
Olivier Jolliet - University of Michigan - Professor in Impact & risk modeling
Professor Jolliet assesses environmental risks and impacts of chemicals using innovative technologies. He has done some cool work on chemicals in building products and the human health impacts in LCA. With a Ph.D. in building physics, Olivier also co-initiated the UNEP (United Nations Environment Program)/SETAC Life Cycle Initiative and is the scientific manager of its Life Cycle Impact Assessment program.
Nicole Sullivan - Green Building Council of Australia - Senior Manager
Nicole Sullivan is currently the Senior Manager - Green Star Solutions at Green Building Council of Australia, where she is deeply involved in shaping the next version of Green Star, a force of influence in the built environment and driver of the application of LCA and EPDs for better decision making. Nicole spent over 20 years at Bluescope Steel before joining the GBCA and was instrumental in making Bluescope an early adopter of EPDs in Australia.
Fabia Pryor - KeepCup - Sustainability Program Manager
Fabia leads KeepCup's disposable free campaign.
With a background in strategy, campaigning and responsible business, Fabia is a vocal advocate of good business.
Her work has spanned the supply chain, from production to retail, including:
● Training manufacturers and retailers including Jeanswest, Nobody Denim and Myer
● Working with traditional weaving communities in Peru
● Managing Melbourne's Textile & Fashion Hub and its on-shore production facility
When she's not championing single-use free, find her vying with a two year old and aged poodle for space on the yoga mat.
Lou Dyer - KeepCup - Innovation Manager
Lou has been with KeepCup from the beginning. She's witnessed massive growth in the reusables market, from the early days of being asked whether KeepCups were disposable cup holders to now, where KeepCups have become a global product category.
Starting on the sales floor ten years ago Lou moved into operations and now heads up Innovation. She is the go-to for all things supply chain, recycling and materials.
When she's not exploring the latest in plastics innovation, find her cycling to work with a podcast pumping.
Peter Newman - Curtin University - Professor of Sustainability
Peter Newman is the Professor of Sustainability at Curtin University. He sat on the Board of Infrastructure Australia and is the Co-ordinating Lead Author for Transport on the IPCC. His books include 'Resilient Cities: Overcoming Fossil Fuel Dependence' (2017), 'The End of Automobile Dependence' (2015), 'Green Urbanism in Asia' (2013), 'Green Urbanism Down Under' (2009), 'Sustainability and Cities: Overcoming Automobile Dependence' which was launched in the White House in 1999 and 'Cities and Automobile Dependence' with Jeff Kenworthy in 1989 which has been described as 'one of the most influential planning books of all time'. In 2001-3 Peter directed the production of Western Australia's Sustainability Strategy in the Department of the Premier and Cabinet. In 2004-5 he was a Sustainability Commissioner in Sydney advising the government on planning and transport issues. In 2006/7 he was a Fulbright Senior Scholar at the University of Virginia Charlottesville and also taught the University of Pennsylvania in the 1990's. In 2014 Peter was awarded an Order of Australia for his contributions to urban design and sustainable transport, particularly related to the saving and rebuilding of Perth's rail system and in 2018 he was WA Scientist of the Year. He was an elected Fremantle City Councillor from 1976-80 where he still lives.
SPONSORS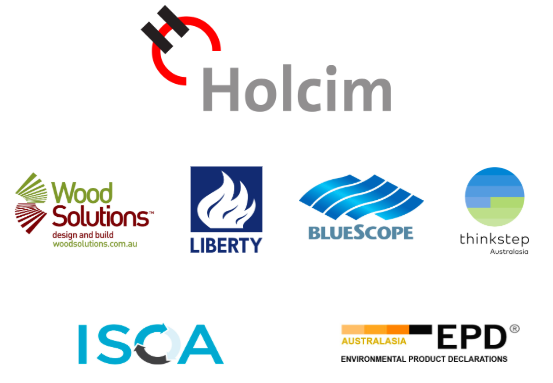 ATTENDEES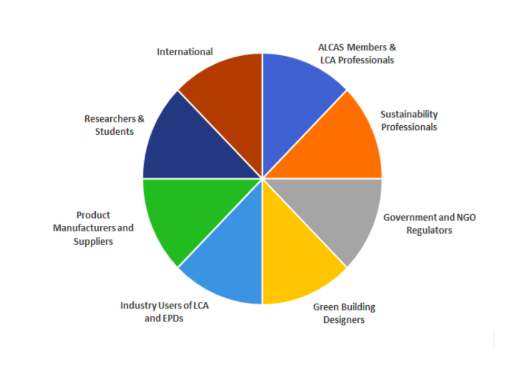 BARCAMP
Barcamp will be introduced at the 2019 ALCAS Conference to encourage more interaction and engagement as it provides flexible space and time for discussion of spontaneously proposed topics. Every conference participant will have 0.5-1 mins to propose a topic that he/she would like to discuss during the initial plenary session. Afterwards, the audience will signal interest in the topic. If sufficient interest is available, a time-slot and room will be allocated for the open group discussion. As such, we will build a portion of the program directly at the conference. When you register to attend you will prompted to confirm your interest and what topic you would like to see discussed.
INVITATION FOR ABSTRACTS

Do not miss this opportunity to share your knowledge, research and projects with the wider life cycle assessment and sustainability community!
Authors are welcome to submit an abstract for an oral presentation or poster. The 10th Australian LCA Conference organisation and scientific committees will select abstracts for presentation based on the abstract quality and its relevance to the theme and topics.
The objective 10th Australian LCA Conference is to empower, share knowledge, and connect Australian manufacturers, suppliers, investors, researchers, and users to make Australia's life cycle assessment world-class.
We invite you to submit your abstract for presentation or poster under the following themes.


1.Low-embodied impact structures and liveability
Building and infrastructure ratings are driving a more sustainable built environment and promoting the normalisation of LCA and EPDs. Is our Business as Usual becoming low-net impact? What has been achieved? How successful is LCA in addressing great challenges of Australia, such as high GHG emission levels and the liveability of cities?
2. LCA and EPD applications in due diligence and transparency
LCA allows companies to zoom into their processes and products as well as examine the implications of their supply chain. How is it being used to support risk identification and management, transparency and reporting?
3. Frontiers in LCA
Opportunity to communicate and discuss novel and upcoming issues, methodological development, novel practitioner solutions. Scope includes but is not limited to: impact indicators and assessment method, software tools, areas of application, standards and guidelines.
4.LCA and corporate sustainability
Stories of using LCA as a leading tool in the design and implementation of corporate sustainability strategy.
5. Circular economy
Challenges, opportunities and case-studies on applying LCA in circular economy.
CLICK HERE to submit an abstract.
REFUNDS
Please contact ALCAS via email to discuss a refund or transfer of ticket if required - conference2019@alcas.asn.au
Visit the ALCAS website: CLICK HERE
Date and time
Location
Rydges Cronulla Beachside
20 - 26 Kingsway
Cronulla, NSW 2230
Australia
Refund policy