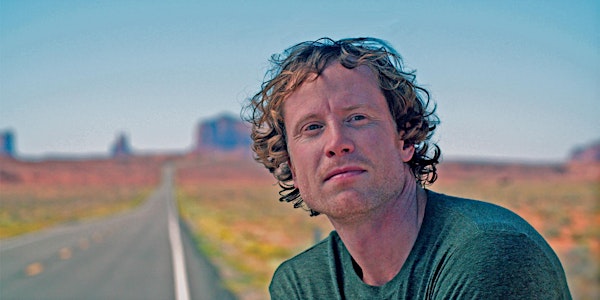 Album Release Party
Join us for a special re-broadcast of the full band album release party recorded High Dive in Seattle, WA on August 18th!
Refund Policy
Contact the organizer to request a refund.
Eventbrite's fee is nonrefundable.
About this event
Scott Clay showcases important relationships, stunning displays of natural beauty, and even famous historical events on Let It All Lay Bare, his fifth full-length album, due out Sept. 23. The seasoned performer offers listeners two distinct experiences: The Seattle-based artist will make you feel good, but he will also make you feel.
"Let It All Lay Bare" — the album's title track, opening song, and first single — is particularly introspective. What began with a loosely written idea of melody and lyrics evolved into "a call to intimacy that's asking someone to open themselves up to you," Clay explains. The song, with shades of R.E.M. and Tom Petty, takes a lightly romantic approach to its subject, but at its core, it's about meaningful connections and was inspired by Clay's own desire for a deeper relationship with his pensive, stoic father.
"I thought about keeping this song's true inspiration to myself, because it is a little raw," the artist admits, "but I am trying to push to the edge of what I feel comfortable sharing in an effort to expose a more complete, authentic version of myself to listeners."
Across his new record, Clay delivers several upbeat, easygoing songs: the George Michael-esque "Nothing Like the Real Thing," the funky, organ-laced "Baptize Me," and the rockabilly-influenced "It's Easy," which pays homage to Clay's favorite Seattle-area beach. "It's a place where it's common to come together as a community and play music by bonfires as the sun sets," Clay describes, "and it's special to me because of the musical influences I have befriended there throughout the years."
"Some of these songs I just wrote for me, from a subconscious, instinctual level," Clay adds. "I let the song lead me rather than me leading the song."
Both "Chief Joseph" and "Aurora" tell other people's stories. The former was inspired by the story of a Nez Perce leader who, in 1877, helped lead a resistance as the United States Army forced Native Americans off their land. After reading author Kent Nerburn's book about Chief Joseph and delving into his story during the pandemic, Clay and his brother traveled to Idaho to explore the area where the conflict took place. "Aurora," meanwhile, is a friend's story about traveling in Iceland and seeing the Northern Lights. Clay and producer and engineer Mike Davis (Modest Mouse, The Head and the Heart) used the song's production — vast, dreamy, and ethereal — to reflect the magic of experiencing something so wondrous and beyond your understanding.
Clay and Davis invited a cadre of top-flight musicians to Seattle's Hall of Justice studio to create Let It All Lay Bare. The group, which included drummer Sean Lane (David Bazan), bassist Keith Lowe (Fiona Apple), and pianist Daniel Walker (Heart), recorded six songs live on the floor before the COVID-19 pandemic began and kept them locked out of the studio. In need of a workaround, Clay and Davis began recording together remotely, completing the album's other four tracks — "Let It All Lay Bare," "Chief Joseph," "Aurora," and "Utah" — with Clay at his apartment and Davis in the studio. It was an unfamiliar approach, but the freedom from a tight studio schedule allowed the pair to focus on every last detail. "We just geeked out and focused on creating a lush, headphone-friendly mix," says Clay.
When he's not making music, Clay enjoys traveling and exploring the natural beauty of the world around him. During the pandemic, he visited a number of national parks, bringing his video camera with him to document the experiences. Clay filmed music videos for several of his new songs in national parks in Arizona, Colorado, Florida, Utah, and Washington with cinematographers Spencer Johnson and Britt Warner.
"Film production allowed me to express my creativity in a different way while everything was closed down in the pandemic," Clay reflects. "Instead of being isolated, I used the time to explore both nature and my creative outlets."
Clay began exploring making music as a teenager but didn't get serious about it until college. He relocated to Seattle in 2005 and released his debut album, Colorful Thing, in 2007; in addition to his four previous albums, he has also released two EPs.
"This album represents an evolution in my musical career, and I am hoping it will connect deeply with my listeners," Clay says of Let It All Lay Bare. "I feel honored to continue touring and look forward to engaging with my audience on a new level.