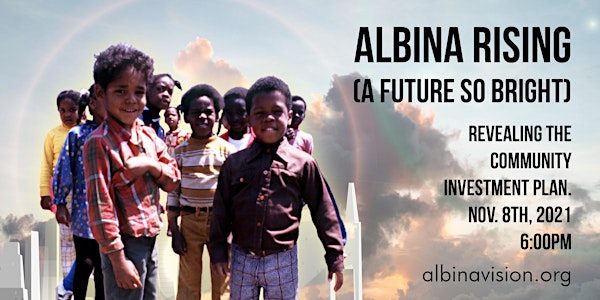 Albina Rising - Revealing the Community Investment Plan
What's the plan? To keep growing and keep shining - and we've been making progress on both of those fronts.
About this event
Just 18 months ago, we asked you to join us to dream, discuss, strategize and plan for the creation of the Albina Community Investment Plan. And y'all - our beloved community - showed up big time! As we wrap up this chapter, please join us for the final presentation. Let's get into the strategies for wealth building, community spaces, cultural celebration and the vision for re-rooting Black people and culture in lower Albina.