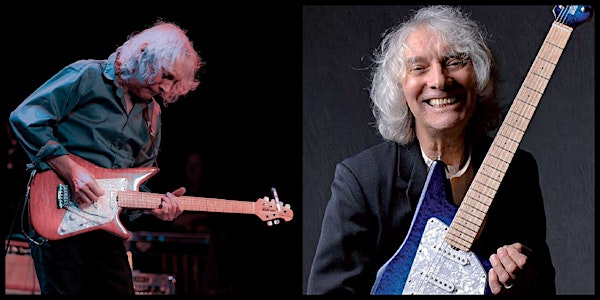 Albert Lee at The 443
Legendary guitar player ALBERT LEE returns to the 443 for a two-day run on January 23 & 24.
When and where
Location
The 443 Social Club & Lounge 443 Burnet Avenue Syracuse, NY 13203
Refund Policy
Refunds up to 30 days before event
About this event
The greatest guitarist in the world."- Eric Clapton
"Albert is in every sense of the word, a genuine guitar wizard".-  Earl Scruggs
"When Saint Peter asks me to chronicle my time down here on earth, I'll be able to say - with pride if that's allowed - that for a while I played rhythm guitar in a band with Albert Lee."- Emmylou Harris
Guitar legend ALBERT LEE first came to prominence during a 1964-68 stint in British Blues and R & B stalwarts Chris Farlowe's Thunderbirds. After working in the UK bands for touring country acts such as Bobby Bare and Skeeter Davis, Lee's next full-time berth was two years with the UK answer to the Flying Burrito Brothers and Nitty Gritty Dirt Band-Head, Hands, and Feet. His reputation grew and session work blossomed, including appearances on "The London Bo Diddley Sessions" for Chess and Jerry Lee Lewis' "The London Sessions". This and other work with U.S.-based greats led to a permanent position in the Crickets, and by the time that ended Albert had long since made Southern California his home. There he became friendly with Don Everly, who had also settled in Southern California; they played regularly on a formal and informal basis, with Albert contributing to Don's 1974 solo effort "Sunset Towers". The move to California also led to work on sessions for the debut album of Jackson Browne.
Lee joined Joe Cocker's band in the mid-70s, a time that included recordings for the April 1976 release "Stingray". From there A & M Records signed Albert as an artist in his own right. The solo album's completion was delayed by constant studio and touring work, primarily in Emmylou Harris' Hot Band; in 1976 Albert replaced James Burton when Burton left to continue work with Elvis Presley's TCB band. The Emmylou Harris albums "Luxury Liner" (Jan. 1977), "Quarter Moon in a Ten Cent Town" (Jan. 1978) "Blue Kentucky Girl" (April 1979), "Roses in the Snow" (May 1980, recorded July 1979), and "Evangeline" (Jan 1981, recorded 1978-80) all include Albert. He ended his touring tenure with the Hot Band to complete his solo album, and "Hiding" was finally released in 1979.
An invitation around the Christmas season in 1978 led to a five-year adventure for Albert in Eric Clapton's band. The live album "Just One Night", recorded at Budokan in December 1979, was the first release (April 1980) to feature Albert. "Another Ticket" (Feb. 1981), "Time Pieces Vol 2-Live in the 70s" (1983), and "Money and Cigarettes" (Feb. 1983) all were part of Albert's tenure with Eric.
His studio work in this period continued, including contributions to three albums by Rosanne Cash: 1979's "Right or Wrong", 1981's "Seven Year Ache", and 1982's "Somewhere in the Stars". Other sessions included work with Dave Edmunds, Rodney Crowell, Nanci Griffith, Carlene Carter, and countless others. His solo efforts continued as well, with the self-titled "Albert Lee" in 1982, and instrumental releases on MCA- the acclaimed "Speechless" (1986) and "Gagged But Not Bound" (1987).
When the Everly Brothers reunited on September 23, 1983, at London's Royal Albert Hall, Albert was on hand as guitarist and Musical Director. He continued in that role for over 20 years until the Brothers retired. An invitation in 1987 by steel guitarist Gerry Hogan for Albert to play his annual festival led to the formation of Albert Lee and Hogan's Heroes, who remain an active touring force in the UK and Europe- and a recording force worldwide, with 7 albums to their credit. The DVD "Live at the Tivoli" was released in 2011, and the new CD, "On the Town Tonight" was released on February 14, 2012.
Albert remains an occasional member of the Crickets and toured regularly with Bill Wyman's Rhythm Kings. Sugar Hill Records released Albert's solo efforts "Heartbreak Hill" in 2003 and "Road Runner" in 2006.  A summer 2011 jaunt with John Jorgenson prompted Albert to form his own U.S. band for the very first time. His duo concerts with Peter Asher showed live music lovers in the US, Canada and Australia that Albert is just as much a wizard on an acoustic guitar as he is on an electric. His appearances at Eric Clapton's Crossroads benefit concerts have only enhanced his legend--see them on DVD and Blu-ray--and he remains a favorite of everyone, especially Beatle fans who have seen his stellar contributions to the Concert for George.
The Albert Lee Band includes John Thomas, aka  "J.T', on keyboards. J.T.'s musical resume includes 23 years with Bruce Hornsby, who graciously called John "the greatest keyboard player in the band." Emmylou Harris, Don Henley, Sparks, Tracy Chapman, and a host of others have called upon John's g
DOORS: 6PM SHOWTIME: 7PM
VIP Experience Doors: 4:45PM   VIP Experience: 5:15PM -5:45PM
RULES OF THE ROAD:
The 443 has a $15 per person/seat required minimum purchase for our shows, which can be any combination of food and drink. If your party (or part of it) does not show up, the ticket buyer is responsible for the minimum purchase for the empty seats.
The 443 is an 18+ venue
No outside food or drink is allowed in.
This is a "listening room" style show - you will be expected to limit your conversation during the performance.
SEATING OPTIONS:
We have 4 options for our ticketed performances:
PREMIUM TABLES FOR TWO
Regular height table for TWO PEOPLE (18 available), the back row tables are bar height (4 available)
IMPORTANT NOTE: 1 ticket = 2 seats. Each Premium Table admits TWO people to the show.
STAGE TABLES FOR TWO
Regular height table for TWO PEOPLE directly in front of the stage (2 available)
IMPORTANT NOTE: 1 ticket = 2 seats. Each Premium Table admits TWO people to the show.
PREMIUM SINGLE  at Bar
Single barstool at the bar directly across from the stage (4 available, reserved for single attendees)
General Admission SINGLE
Our general admission area has 15 high-top tables with barstools. If you buy a single GA ticket, you are guaranteed a stool and table, you may be seated with other single GA ticket holders in order to maximize seating. 
Albert Lee – Monday, January 23, 2023 (Pre-sale)
$40 General Admission
$45 Premium Single Barstool
$90 Premium Table for Two People
VIP Experience for Two is $150, and includes early access to the venue, meet & greet with Albert Lee, private soundcheck (2 songs), and a stageside table for two.
VIP Experience for One is $75, and includes early access to the venue, meet & greet with Albert Lee, private soundcheck (2 songs), and a stageside table.