Description
Alaska Open for Business WBE Economic Development Summit
February 20, 2017 |

BP Energy Center | 10:00am-4:00pm

Deadline for Registration: February 15, 2017

Grow your business through new potential partnerships!




Hear opportunities for contracts from BP, AT&T, Enterprise Holdings, Army Corps of Engineers, WH Pacific

Join interactive discussion groups talking about the latest trends in business in Alaska and opportunities for women to come together and form alliances for larger contract opportunities.

Explore developing relationships with other women business owners through our new "Scratch My Back" program where you can meet one on one to learn how each person can help add value to others and create a win-win for your business too!.

Learn how to better utilize your certifications to help you build more value from this national WBENC network and to understand more opportunities for your DBE certification..

You will have opportunities to meet one on one with business resources from PTAC, Army Corp of Engineers,






---
Featured Speakers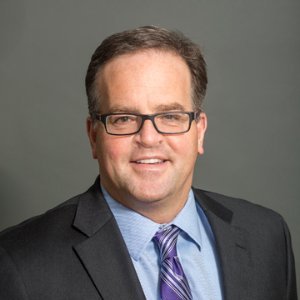 Shawn Uschman
Director of External Affairs, AT&T
Mr. Uschmann spearheads AT&T's legislative and community affairs initiatives throughout the state and assist with new technology deployment and infrastructure investment.Prior to his current role as the Director of External Affairs, Uschmann served as the AT&T sales director in Alaska, where he worked with state, federal, and enterprise business customers. Uschmann attended the University of Massachusetts in Amherst, where he studied economics.
---
AGENDA
9:30am – 10:00am Registration
10:00am – 10:15am Welcome Remarks
Diane McClelland, Astra President and Co-Founder, Gail Morrison, President Allied GIS, Lorraine Schroeder, President Safety, Inc, Astra State Forum Leader- Alaska, Shawn Uschmann - AT&T
10:15am – 10:30am Self-Introductions
10:30am – 11:30am Panel: Best Practices of Doing Business in Alaska
Shawn Uschmann, AT&T, Caleb Koorn, Enterprise Holdings. Moderator: Diane McClelland, Astra Women's Business Alliance.
11:30am-12:30am Networking Lunch
12:30am – 1:00pm Global Supplier Diversity at AT&T
Shawn Uschmann, AT&T
1:00pm – 2:00pm Closing the Economic Divide for Women Business Owners
Roundtable Topics: Strategic Alliances and Joint Ventures; Public and Private Partnerships
2:00pm – 2:15pm Break
2:15pm – 3:30pm Back Scratching – Speed Networking
3:30pm – 4:00pm Team Table Discussions for Success & Networking
4:00pm Closing Remarks
Event Fee: $50, includes lunch and workshop materials.
---
Proudly Sponsored By: