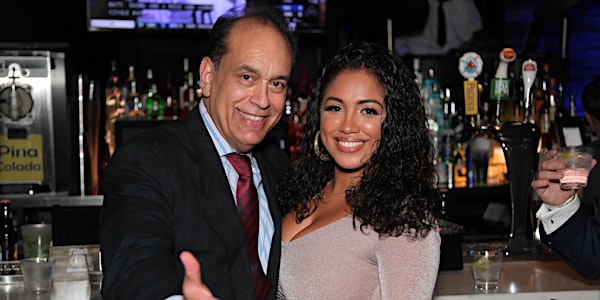 AlanAction Casting and Comedy Show at the Bank 2 26 22 Fort Plain NY.
Location
The New York State Arts Bank
33 Canal Street
Fort Plain, NY 13339
AlanAction Presents an amazing Casting for the Female Fashion Models and Comedy and Gala Immediately After!
About this event
AlanAction.com does it again!  For the First Time Ever, Alan Action is producing his own off Broadway Show with Co Producer and Director and multi award winning Playwright Sean Lynch, at his newly repurposed bank in Fort Plain New York, On Saturday February 26th 2022. In preparation of the March 26th 2022 Event, On February 26th 2022 Alan Action will be auditioning and casting Female Models for his Fashion Designer XXCARI, singers for his new song "Show Me the Way", and a NYC Headliner Comedy show and a Networking Event all happening on FENRYARY 26TH 2022 AT his newly repurposed bank , in Fort Plain New York.
All Candidates chosen will be chosen that night February 26th 2022 at 10 P.M. and once chosen paid gigs and compensation will be discussed by the producers for all future dates including March 26th 2022. Candidates will also be considered for particular engagements on and off Broadway, and for other Network TV and reality Tv Show possibilities
This Casing Gala will have it all, Like all Alan Action Parties, plus an amazing art directive of Bud Fowler, the first Black American baseball player, where both artists will be signing a special 18 x 24 Poster in honor and tribute to his life and in honor of Black History Month.
In addition to this one act play,  Great Food , Great Open Bar of Beverages, tremendous ambiance, an energized atmosphere with Live Singers, Fashion Shows, Live DJ's  and other interactive vendor sponsor displays with free Giveaways that will add to the Festivities.   Scroll down for videos of the Alan Action Series of Events, and lets build awareness and great donations for the great Toys For Tots Program  and there will Uniformed Marines in person to explain these marvelous programs for children and what these Toy Programs do to better the children and communities at large.  
This is the event to experience NYC and Local Talent to Capital Region In Upstate New York at the former and now repurposed Fort Plain National bank with an amazing history and architecture and newly appointed with modern touches.    The last Alan Action Networking party for Toys For Tots had over 500 in attendance! Every attendee will get an Alan Action Swag Envelope with at least $200.00 in tickets, gift Cards, and Gift Certificates, nationally. and locally sourced, all for coming to this amazing Gala Event!  
A portion of all ticket proceeds will go directly to the The New York State Arts Bank to further their directives of helping children, promoting art and art education and giving an opportunity for their art to be promoted and exposed.
CHECK OUT THIS  VIDEO OF THE PREVIOUS ALAN ACTION TOYS FOR TOTS NETWORKING EVENT AND OTHER GREAT ALAN ACTION EVENTS.  
https://youtu.be/smtssECSgI8