Description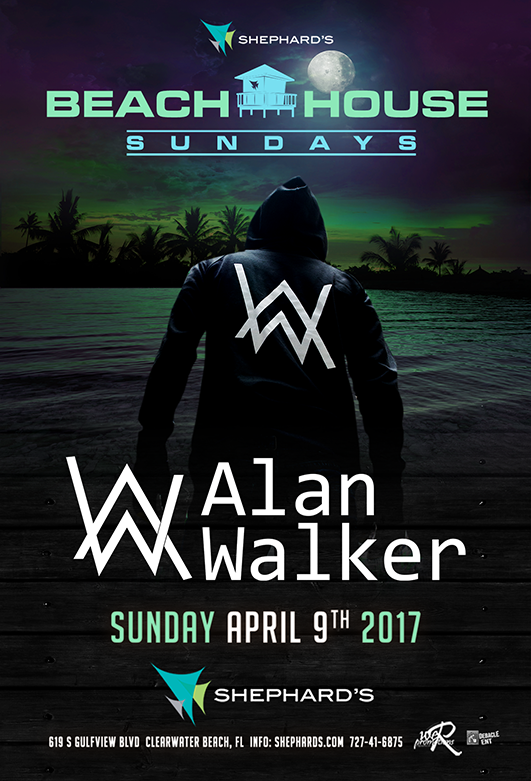 We are excited to host Alan Walker at Beach House Sundays on Sunday APril 9th, 2017. Alan Walker was one of the most influential Dj's to hit the music scene last year with his track "faded" and has been releasing other huge follow up tracks since then. Alan has a one of a kind sound and style. You won't want ot miss this show!!
This is a 21 and up event.
Tickets are non refundable.
go to www.shephards.com for more information.