Alan Action Presents NYSAB.ORG and the 911 Memorial & Bud Fowler Museum
NYSAB.ORG Needs donations for it's Art Space & Memorials Dedicated to the 911 Memory & Bud Fowler the 1st AfroAmerican Pro Baseball Player
About this event
Nationally recognized Event Producer Alan Action has initiated his new Art Space in upstate New York, which was formerly the Fort Plain National Bank and is being re-purposed and renovated to be the home of the New York State Arts Bank, a venue that will have a grand main ballroom space and be host to many special events, an art gallery's and two very important historical monuments that are being unveiled on September 11th 2021. One of these monuments and statues will be outside the venue, and will be a 911 20th year anniversary structure, that will bring attention to this date historically and it's significance that we will never forget. The second monument and statue will be inside the bank and will be of Bud Fowler the first Black American baseball player that is literally unknow, and his birth place was in Fort Plain and therein lies the significance of the bank and his birthplace, and the tremendous, historical, and iconic things he did in baseball for baseball and his own race in baseball that predated the great Jackie Robinson by some 35 years.
Any donations are gladly accepted for any amount, and if the donator gives at least $150.00 on that one ticket their name will be permanently inscribed in bronze on the monument, and the donator can indicate their choice of wheat monument they want to be permanently enshrined in. A donation of $350.00 gets the donator both inscriptions on both monuments.
All donations will be documented in our program and will be distributed to all our guest attendees on the opening night of September 11th 2021. All donations are tax deductible as NYSAB.ORG is a registered Non-For-Profit organization.
Thank You for all your Generosity! Alan Action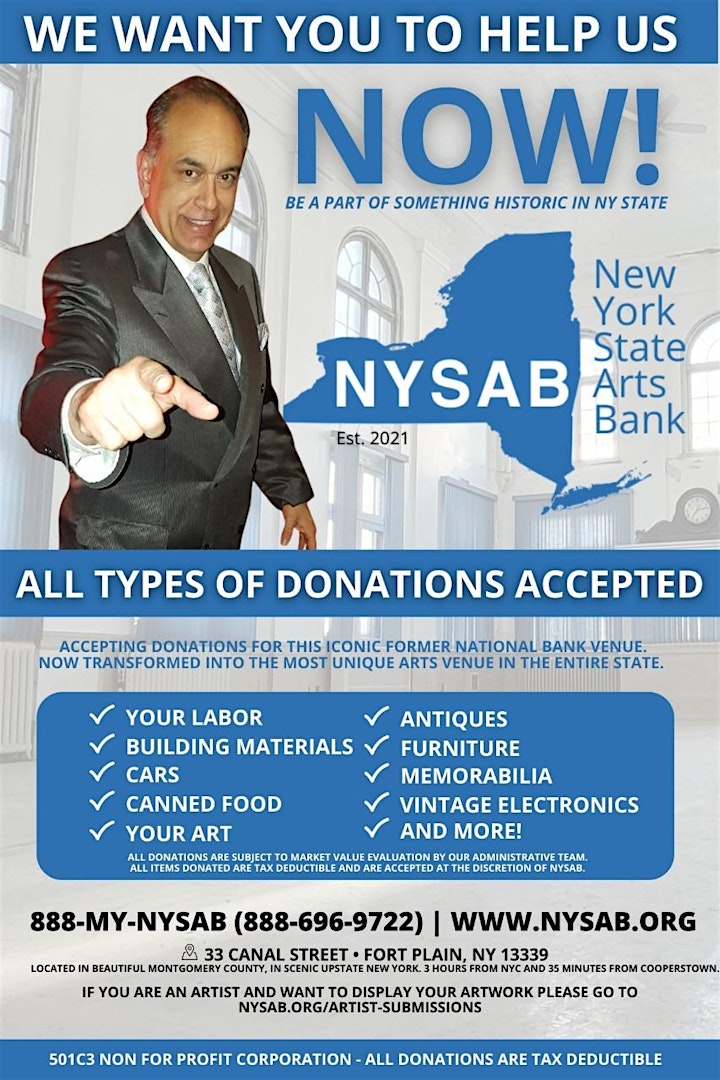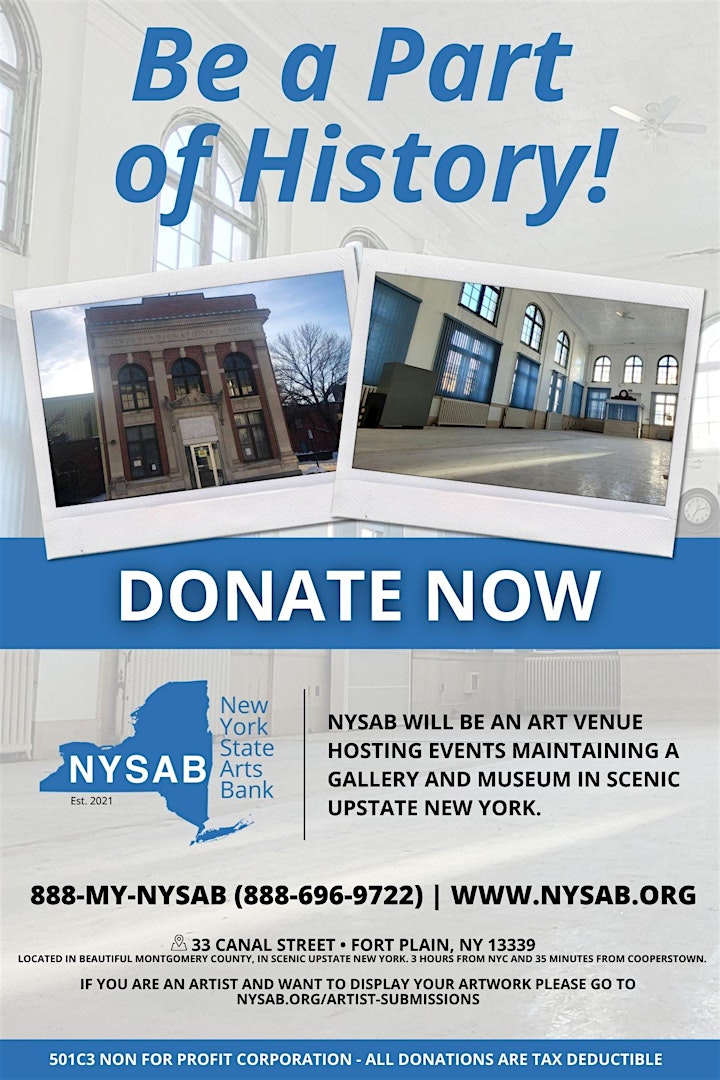 Organizer of Alan Action Presents NYSAB.ORG and the 911 Memorial & Bud Fowler Museum