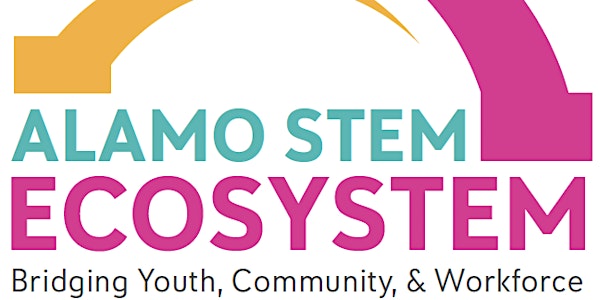 Alamo STEM Ecosystem Networking Meetings
Join our Alamo STEM Ecosystem (ASE) partners as we meet monthly to network and connect/align our STEAM efforts across the San Antonio area.
About this event
Collectively, we wish to cultivate a robust STEM/STEAM mindset and increase equity across our community. We meet on the first Wednesday of each month, EXCEPT for January and July (due to holidays). Although this event is marked as a virtual meeting, we will have a hybrid option starting in May 2022. The Zoom link provided is the same for each month's meeting this year, so save it on your calendar or bookmark it for easy access.
Below is a tentative schedule of our in-person meeting options coming soon:
May 4th - The Witte Museum (3801 Broadway St.) *Wear Star Wars-themed attire, optional, for May the Fourth Be With You!
June 1st - St. Mary's University (1 Camino Santa Maria St.) *Tours will be available immediately following the meeting from 9:30 - 10:30 am to see SMU's Drone Lab, Computer Science – CS and gaming museums, Engineering – robots and 3D printers, and ESports Arena!
By registering for these meetings, you'll be added to our mailing list and will receive updates about in-person offerings and updates. You will also receive access to our shared Google folders where you'll be able to add to our monthly networking document to share job postings, events, and resources for our partners to disseminate through all our networks.
Please refer to our ASE website for updates and more information. You may email me if you have any questions regarding these meetings. We hope to see you soon!
Sincerely,
Dr. Stephanie Garcia
Alamo STEM Ecosystem Lead
IDRA's STEM & Gender Equity Education Associate
Stephanie.Garcia@IDRA.org