Alameda County's 11th Annual Disability Employment Awareness Conference & Training

Thursday, October 16, 2014 from 8:00 AM to 5:00 PM (PDT)
Event Details
DiversAbility
 Attracting, Engaging & Advancing
Persons with Disabilities
Register Closed A Limited Amount Of Walk In Tickets May Become Available!
See http://www.acgov.org/MS/deaconf/ for more information on conference, sponsorship opportunities and speaker biographies.
 

 
 

 

 All Speakers and Times are Subject to Change.


 

The use of this seal is not an endorsement by the HR Certification Institute of the quality of the program. It means that this program has met the HR Certification Institute's criteria to be pre-approved for recertification credit.

  

 

MCLE Participatory Credits available through a partnership with the Alameda County Law Library.  The Alameda County Law Library is a multiple activity MCLE provider approved by the State of California.

 

 

 

 Minimum Continuing Legal Education Credit (MCLE)

  

 AGENDA

 

 

8:00 – 9:00      Registration

Morning Networking Tea  

 

9:00 –  9:10      Welcome

Dominique B. Burton, Assistant Diversity Programs Manager

Susan S. Muranishi, Alameda County Administrator 

 

9:15 – 10:15      Keynote Address

Kathleen Martinez, Assistant Secretary of Labor

Disability Employment Policy, US Department of Labor

 

10:15 – 10:25   Break  

 

10:30 – 11:30   Executive Briefing: Alameda County Department Heads

 

10: 30 – 11:45   Choose one of the following sessions:

 

TRACK A - FEHA, ADA & EEO Compliance

 

 Job Accommodations & The "Interactive Process" -

Navigating your way for compliance and positive outcomes

 Roberta Etcheverry, CPDM

DMG: Diversified Management Group
 

 This interactive session takes us beyond the fundamentals of the law and teaches participants what to do and how to be successful at navigating through the process. 

Best practices will be provided to effectively conduct interactive process/job accommodation meetings; Utilize available resources to help you through the process; Prepare detailed documentation of the process, your efforts and the results.                                                            

Not only will this help you meet your legal obligations, but it will help you improve your ability to keep employees working. 

---


 TRACK B - Diversity & Inclusion: Cultural Intelligence

 

Combat to Corporate - Disabled Veteran Resources & Compliance

Jane Davis, Veterans Representative - CA Employment Development Department, Workforce Services 

Geoff Millard, Policy Associate - Swords to Plowshares

 

Combat to Corporate is a cultural competency session aimed at helping non-veterans understand what veterans bring to the workforce while displacing common myths about military service. 

 

A competitive business market highly touts the strong leadership abilities and inherent sense of mission that those who served in the military possess. However, these generalizations fail to adequately showcase the full benefit of the knowledge, training, and experience veterans offer. The session will  expand on resources and information available through the CA Employment Development Department.   

   

---

 TRACK C - Intersectionality: Best Practices

 

Issues and Strategies - Reframing Workplace Mental Health 

Lisa G. Jing, M.A. - Mental Health America of California

 

1 in 4 Americans will experience a mental illness in their lifetime.

Most will have a significant episode during their working life.

  

This presentation offers an overview of the highly acclaimed Wellness Works approach to the issues of mental health in the workplace, framed through the lens of psychological health and safety, disability rights, and HR and business best practices. This session provides an introduction to the messaging and strategies found in our multiple training offerings that are helping organizations across the US and Canada address mental health issues more strategically and effectively.

Participants in this informative session will:

Expand awareness of the prevalence and impact of mental health issues on organizations

Understand HR and management's role in addressing mental health in the workplace

Gain valuable insight from contact with productive employees who live with a mental illness through videos of real people sharing their stories

Question their own and others' attitudes and assumptions about employees who are struggling with performance issues

Consider how current organizational policies, practices and culture impact employees who have mental health issues

Be introduced to the Wellness Works approach as a systemic solution for addressing mental health issues in the workplace

Employers who successfully manage mental health issues can alleviate performance problems, avoid litigation, create a more inclusive work environment, and enhance organizational effectiveness.    

 

 

 

12:00 – 1:00     Buffet Lunch

 NORTHERN CALIFORNIA

Tomato, Cucumber, and Red Onion Salad with Feta Baby Hearts of Romaine with Croutons, Shaved Parmigiano Cheese and Caesar Dressing.

Grilled Marinated Chicken Breast with Pearl Onion Mushroom Ragout

Assorted Seasonal Vegetables, Jasmine Rice & Fresh Rolls with Sweet Butter

Assortment of Freshly Baked Cookies, Lemon Bars and Double Chocolate Brownies

 

 

---

THE INTERVIEWER - 2014 Best of Superfest Award Winner!  

Through a gracious partnership with Superfest International Disability Film Festival, we are proud to bring you the screening of a short-film entitled The Interviewer. Superfest is an annual competition celebrating the cutting-edge cinema that portrays disability culture in all its diverse, complex, and empowering facets, and is the longest running festival of its kind in the world. See http://superfestfilm.com/ for more information on sponsoring or attending the Festival. 

The Interviewer was created by 12 individuals with disabilities through courses at Bus Stop Films. Bus Stop Films is a pioneering organization which has a focus on creating inclusion within the film industry by providing training on all aspects of film, including film history, film theory, and the practical application of filmmaking.  

 

1:00 – 1:45    Keynote Address

Kareem Dale, Former Special Assistant to the President of the United States for Disability Policy

 

1:45 – 1:50   Break  

 

 1:55 – 3:05   Choose one of the following sessions:

 TRACK A - FEHA, ADA & EEO Compliance

 

The Troll Under the Bridge: Consequences of Not Addressing Disability Discrimination

Traci I. Park & Kelly A. Trainer, Partners

Burke, Williams & Sorensen, LLP  

 

Disability issues can be some of the most challenging situations faced by employers. In this session, Kelly Trainer and Traci Park will delve into some of these challenges and the consequences to employers and workforce of not properly addressing the "troll" of disability discrimination. This session will highlight issues of disability discrimination arising in response to, denial of and misapplication of policies and procedures from leave abuse to responding to uncooperative employees.

 

Participants will be provided best practices to avoid distractors and distractions in the development of an inclusive workplace with what effective documentation really means, including what types of documentary evidence that are helpful in defending against claims and how to appropriately use attorney-client privilege when creating documentation. Finally, through the use of an interactive hypothetical discussion, the presenters will demonstrate how challenges with disability-related issues can arise through real world examples. 

 

---

 

 TRACK B - Diversity & Inclusion: Cultural Intelligence

 

 Managing Employees with Disabilities: Providing Accommodations, While Addressing Performance, Misconduct and Absenteeism Issues

Jane Kow, Esq. of HR Law Consultants

 

Disability discrimination and harassment complaints filed with the Equal Employment Opportunity Commission (EEOC) are at an all time high. Disability claims filed in the state of California have increased by a whopping 75% in the past decade. Jury verdicts in disability discrimination and harassment lawsuits have outpaced lawsuits filed based on the other categories as well. Given this surge in complaints filed by employees with disabilities, it is essential that managers understand their obligations to respond to requests for reasonable accommodations and how to manage performance and attendance problems of employees who disclose a medical condition and when it would be appropriate to take disciplinary action, even after a prolonged leave of absence.

Presented by a seasoned workplace disability law expert and nationally sought after speaker, this program will highlight examples from real court cases involving employees with disabilities to illustrate how broadly "disability" is defined by law, the extent of employees' rights and the employer's obligation to engage in an "interactive dialogue" to determine reasonable accommodations for employees with a medical condition, whether work-related or not. This program will also address the thorny question of whether you may take disciplinary action for violation of work rules, including poor attendance, performance and misconduct issues that may stem from the employee's disability (including abuse of attendance policies, threats of workplace violence and working under the influence of medically prescribed marijuana).    

---

 

TRACK C - Intersectionality: Best Practices

  

 Nuts & Bolts of Workplace Investigations and Issues 

Camille Hamilton Pating, Of-Counsel and  Head of the Workplace Investigation Team

Meyers Nave

  An informative session covering employment investigations best practices from an expert in the field with exceptional experiences as an investigator in civil rights and whistleblower matters.  

  

  3:05 – 3:15   Break  

 

 3:20 – 4:35   Choose one of the following sessions:

   

TRACK A - FEHA, ADA & EEO Compliance

 

Emerging Trends in Disability Laws

   Michael C. Hughes, Director of Human Resources

Meyers Nave

 

Emerging Trends in Disability Law – Getting in front of the curve is critical to creating policies and best practices for working with disabled employees. This session will address developments in disability law and discuss the intersection of disability, reasonable accommodation, performance, discipline, and termination. This session will also cover the responsibilities of employers and employees when communicating with each other regarding a disability, and suggest best practices developed from case law for engaging in such discussions, especially in the context of performance issues.

---

 

 TRACK B - Diversity & Inclusion: Cultural Intelligence

 Two available sessions to choose from for this time slot

 

Getting People in the Front Door and Back to Work: How Kaiser Permanente Supports Employees with Disabilities

 

Marlene Dines, MS, CRC, CPDM, National Integrated Disability Management Leader  and  Yvette Crespo, National Diversity and Inclusion, Program Director  

 

Kaiser Permanente 

 

Whether a person with a disability is looking for new employment opportunities or when an employee is facing a disabling condition for the first time, Kaiser Permanente utilizes a team of professionals who work together to ensure that once an employee "walks in the front door", regardless of whether they have a disability, they are given the opportunity to demonstrate their capabilities to build a career and thrive! This presentation will highlight three ways in which KP supports employees with disabilities. Discover how KP provides accommodations and support to new and returning employees via its Integrated Disability Management program and utilizes a multicultural business resource group to build new mindsets for and about employees with disabilities, all of which have a positive effect on an organization's bottom line. This session addresses the needs of employers who want to learn how through collaboration and integration an employer can optimize the health and productivity of their most valuable resources - employees!  


---

 

Disabilities: Fact or Fiction

Theresa Woo, Staff Services Manager I DOS

Department of Rehabilitation

 

Session will teach participants to anticipate situations that might occur in the workplace with people with disabilities. Including tools on respectful etiquette and language in creating a comfortable work environment for all employees and familiarize participants with some of the basics of disability employment law.  

 

---

 

TRACK C - Intersectionality: Best Practices

 

  The Leave & Disability Game Show: Test Your Knowledge! 

 Cepideh Roufougar, Partner and Conor Dale, Associate

Jackson Lewis 

 

The past few years have seen important changes to leave and disability laws. New FMLA, Pregnancy Disability Leave and Disability Discrimination regulations have been issued by state and federal agencies. Come on down! In an interactive game show format, learn about these new regulations and obtain practical tips on steps you must take to ensure compliance.  

 *Course is not approved for HRCI credits due to, game-show format.  

 

 4:40 – 5:00     Closing Remarks

Sal Morales, Diversity Programs Manager 

 

 In support of the County's Sustainability Initiatives, in an effort to stay green and keep registration costs down, we will not be providing paper handouts for this conference. Attendees will receive an e-mail mid-September with instructions on downloading or printing the password protected presentations/handouts.

Please do not share presentations/handouts without the speaker's consent. 

 

  Alameda County Employees: Attendance during scheduled work hours requires the prior approval of your supervisor. 

 

  Hilton Garden Inn is a barrier-free facility accessible to those with physical disabilities in accordance with the Americans with Disabilities Act. 

Request for reasonable accommodations can be made on-line during registration or by contacting Diversity Programs at least three business days in advance of event.

Venue is accessible by public transit including the free Emery Go Round bus service from MacArthur BART station and Amtrak.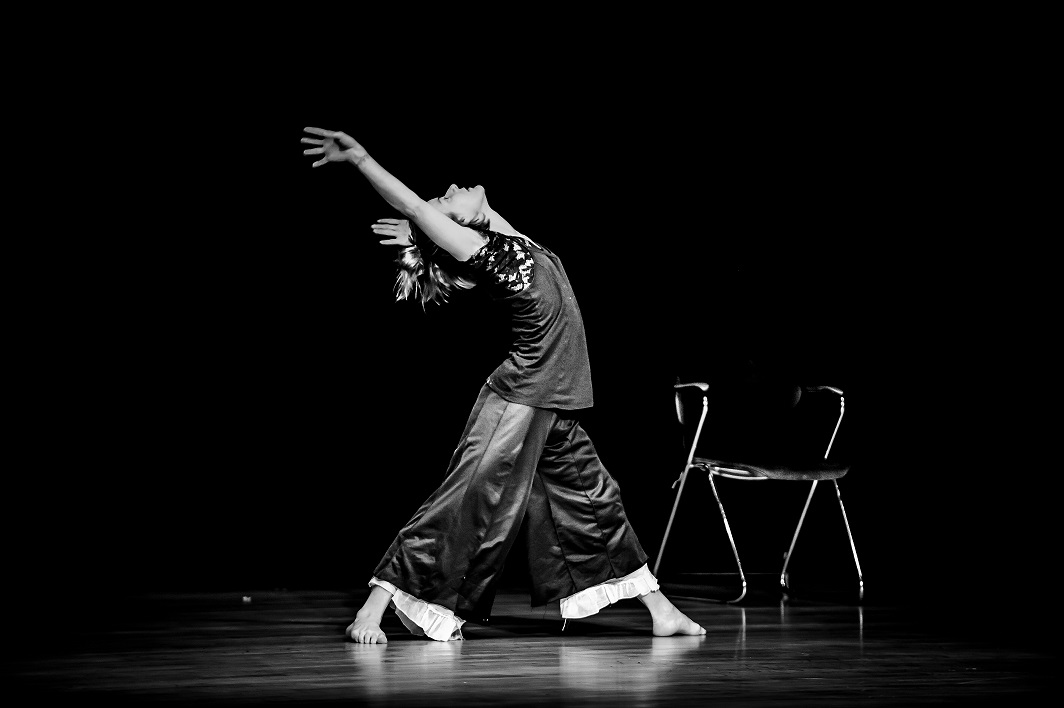 When & Where

Hilton Garden Inn - Bay Bridge
1800 Powell Street
Emeryville, CA 94608


Thursday, October 16, 2014 from 8:00 AM to 5:00 PM (PDT)
Add to my calendar
Organizer
County of Alameda, County Administrator's Office - Diversity Programs
Alameda County, California, was established in 1853. It was given the local name for the region, Alameda, which translated loosely as "a grove of poplars." The total population is about 1.5 million. Oakland is the seat of County government and the largest city.  Alameda County is known for its diversity and culture and is recognized as one of the best counties in which to live, work, and do business.  
Alameda County's 11th Annual Disability Employment Awareness Conference & Training