Description
Alabaster Group is excited to welcome you to Winter Retreat 2019! We invite you to worship and seek God with us as we consecrate this weekend to the Lord.

Eligible Registrants and Registration Fees
Winter Retreat 2019 is only open to current full-time students at accredited universities. Free registration is available tor students from certain target universities (Brown, Columbia, Cornell, Dartmouth, Harvard, MIT, Princeton, UPenn, Yale, and NYU). Registration includes lodging and meals throughout the event, and additionally we provide free transportation for students from certain universities (see details below).
Students are eligible for free registration up until the Free Registration Deadline on January 17, 2019 at 11:59 PM EST. After this deadline, the registration fee is $49. If you attend a non-target university, please email support@alab.org for more information.
*NEW* For this retreat, we will not request a deposit from students who register prior to the free registration deadline. However, students who subsequently realize they are unable to attend should notify us so that our resources are not wasted. There is no penalty for cancellation. However, students who are "no-shows" will not be permitted to register for future events.

Transportation

Students will generally be responsible for providing their own transportation to the conference. Our campus representatives are available to help students coordinate travel if needed.

*NEW* For this retreat, our staff will provide FREE transportation for students from Brown, Dartmouth, Harvard, MIT, and Cornell. Please note that our vans will depart from these campuses as early as noon on Thurs Jan 31 and may not return until late afternoon/evening on Sun Feb 2. This service is available to all students who register prior to the free registration deadline.
Retreat Format

The retreat will include sessions, meals, and small groups from Thursday evening to Saturday evening in which we strongly recommend attendees to stay for the entire retreat. We invite all attendees to join us for Sunday service at our local church in NYC (see more info here). However, regardless of Sunday plans, hotel accommodations will be provided until Sunday morning if needed.
Accommodations
As a courtesy to attendees, we provide complimentary accommodations for all students at the conference hotel. Rooms will be shared by up to 4 students. We request that registrants obey all hotel rules and act in a respectful manner toward hotel staff and other guests.
Requesting Roommates: Students may request roommates on their registration form or by emailing support@alab.org. We cannot guarantee these rooming preferences and will only accommodate them when possible. However, we may be unlikely to honor roommate requests for any student arriving late.
Disclaimer of Liability: Alabaster Group arranges accommodations solely as a convenience to attendees. Please know that we cannot vouch for registrants. Since we invite all qualified students to attend our events, it is impossible for us to have any insight regarding the behavior of other attendees. By accepting our rooming arrangements, you release Alabaster Group, our staff/affiliates, the conference hotel, and our partners from all liability directly or indirectly related to our offer to provide rooming. Though it is standard policy for student conferences like ours to room students together, certain students may feel more comfortable purchasing their own room and we encourage you to do so.
Meals

All meals are provided throughout the conference. Our caterers represent different ethnic traditions, so certain foods may be unfamiliar. Our caterers cannot always accommodate dietary restrictions, although we will offer vegetarian options when possible. We recommend for attendees with more restrictive diets to bring their own food. If you have any questions, please contact us to discuss options that would best serve you.
---
FAQs

Q: When should I plan to arrive on Thursday, January 31, 2019?
A: Students are responsible for managing their own transportation and planning extra time to account for traffic. Students are highly encouraged to arrive before 6PM when dinner begins. Evening session commences promptly at 8PM. If you anticipate arriving after 6PM on Thursday, please email your campus coordinator with your arrival time.
Q: I am a non-target university student and would like to attend the event. What should I do?
Please email support@alab.org and a campus representative will respond promptly with information on how to register.
Q: I have another question. Who should I reach out to?
For all other questions/concerns, please email support@alab.org and our campus representatives will respond promptly.
---
Speaker Biographies:

Stacey Campbell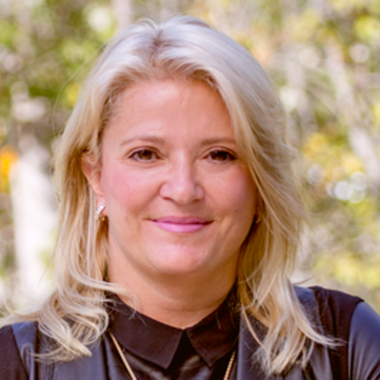 Founder, RevivalNOW! Ministries
Stacey Campbell is a prophetic voice to the world from God, and one of her callings is to walk with the next generation. She desires to help believers grow in their intimacy with the Lord to hear His voice. She and her husband Wesley were senior pastors of New Life Church in Kelowna, B.C., Canada and are founders of RevivalNOW! Ministries and "Be A Hero", a ministry that cares for children around the world suffering due to poverty, slavery, sexual exploitation, plagues, and war.
---
Growing up, she had no idea of the God who loves us so much until when she was five years old, in a dream, Jesus appeared to her and spoke audibly to her, saying, "Christ has died, Christ has risen, and Christ will come again." Since this encounter, she has never been the same. She describes it as a sudden impartation of the fear of the Lord that caused her to begin seeking Him. While living in an alcoholic home filled with drug use, she was so hungry for God because nobody would talk to her about God that when she met Wesley (her future husband), she eagerly went with him to church. At 16 years old, upon realizing she couldn't make any sense of the Bible, she came home one day, and in her room, began meditating upon the Word, day and night (Joshua 1:8). In the secret place, she spent her most intimate and life-changing moments with God. One time in college, while praying the Bible, she had an extraordinary encounter with God's Presence: the whole room began to glow with light, and she had an out-of-body experience. She flew with Jesus over the Earth, and He showed her many nations and peoples of different colors and then said, "I am Lord of the nations. I am Lord of you, and I want you to marry Wesley."
Being from a conservative denomination that started the doctrine of cessationism, she did not believe in the supernatural and even taught this after seminary, until the Lord intervened. At one church service, she was witnessing a group of people who had been invited to her church prophesying over a man, when she felt this wind in her stomach that erupted up and out of her mouth, and she began speaking in tongues. She knew the peace of God in that instance even though she had never experienced anything like it before. Over time, He has nurtured her in the prophetic gifting and she has prophesied over more than 25,000 people. One testimony took place on the streets of Las Vegas: a man who had been in prison for 13 years had just gotten out and was wandering the city on the day that Stacey was ministering on the streets. When she prayed for him, God gave her specific details about his childhood and had her tell him that He had a destiny for him and would heal him of all his pain. The man was touched by God's love and saved that very night. She also moves in the gift of healing and God has used her to heal many people, with the first being an Eskimo woman with arthritis in the knees. Stacey lives in the supernatural simply because she abides in the One who is supernatural, and her life reveals how God blesses those who seek Him first.
Stacey Campbell and her husband have five grown children and live in Santa Maria, California, where they are part of the Healing Rooms of the Santa Maria Valley. She is the author of Ecstatic Prophesy and Praying the Bible.
---
Stuart Greaves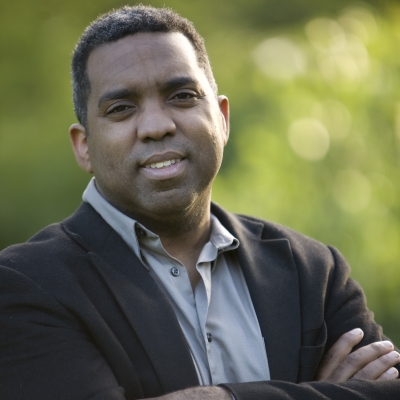 Vice President, Global Prayer Devision, IHOPKC

At the International House of Prayer, Stuart Greaves serves on the senior leadership team and gives oversight to the prayer division, which serves the Global Prayer Room (GPR). For 16 years, he has served on the NightWatch, the hours from midnight to 6am in the GPR. With a vision to see Christ revealed by the Holy Spirit to the depths of peoples' hearts, Stuart travels nationally and internationally, teaching on the forerunner message, intercession, and the knowledge of God. He is married to Esther, his wife of 19 years, and resides in Kansas City.