Description
Alabaster Group is excited to welcome you to Spring Retreat 2019! We invite you to worship and seek God with us as we consecrate this weekend to the Lord.
Eligible Registrants and Registration Fees
Spring Retreat 2019 is only open to current full-time students pursuing undergraduate, graduate, and professional degrees from accredited universities. Due to the generosity of our supporters, we are able to offer free registration for students from certain target universities (Brown, Columbia, Cornell, Dartmouth, Harvard, MIT, Princeton, UPenn, Yale, and NYU). Registration includes lodging and meals throughout the event, and additionally, we provide free transportation for students from certain universities (see details below).
Students are eligible for free registration up until the Free Registration Deadline on March 14, 2019, at midnight EST. After this deadline, the registration fee is $49. If you attend a non-target university, please email support@alab.org for more information.
*NEW* For this retreat, we will not request a deposit from students who register prior to the free registration deadline. However, students who subsequently realize they are unable to attend should notify us so that our resources are not wasted. There is no penalty for cancellation. However, students who are "no-shows" will not be permitted to register for future events.

Transportation

Students will generally be responsible for providing their own transportation to the conference. Our campus representatives are available to help students coordinate travel if needed.

*NEW* For this retreat, our staff will provide FREE transportation for students from Brown, Dartmouth, Harvard, MIT, and Cornell. Please note that our vans will depart from these campuses as early as noon on Thurs Mar 28 and may not return until late afternoon/evening on Sun Mar 31. This service is available to all students who register prior to the free registration deadline.
Retreat Format

The retreat will include sessions, meals, and small groups from Thursday evening to Saturday evening in which we strongly recommend attendees to stay for the entire retreat. We invite all attendees to join us for Sunday service at our local church in NYC (see more info here). However, regardless of Sunday plans, hotel accommodations will be provided until Sunday morning if needed.
Accommodations
As a courtesy to attendees, we provide complimentary accommodations for all students at the conference hotel. Rooms will be shared by up to 4 students. We request that registrants obey all hotel rules and act in a respectful manner toward hotel staff and other guests.
Requesting Roommates: Students may request roommates on their registration form or by emailing support@alab.org. We cannot guarantee these rooming preferences and will only accommodate them when possible. However, we may be unlikely to honor roommate requests for any student arriving late.
Disclaimer of Liability: Alabaster Group arranges accommodations solely as a convenience to attendees. Please know that we cannot vouch for registrants. Since we invite all qualified students to attend our events, it is impossible for us to have any insight regarding the behavior of other attendees. By accepting our rooming arrangements, you release Alabaster Group, our staff/affiliates, the conference hotel, and our partners from all liability directly or indirectly related to our offer to provide rooming. Though it is standard policy for student conferences like ours to room students together, certain students may feel more comfortable purchasing their own room and we encourage you to do so.
Meals

All meals are provided throughout the conference. Our caterers represent different ethnic traditions, so certain foods may be unfamiliar. Our caterers cannot always accommodate dietary restrictions, although we will offer vegetarian options when possible. We recommend for attendees with more restrictive diets to bring their own food. If you have any questions, please contact us to discuss options that would best serve you.
---
FAQs

Q: When should I plan to arrive on Thursday, March 31, 2019?
A: Students are responsible for managing their own transportation and planning extra time to account for traffic. Students are highly encouraged to arrive before 6PM when dinner begins. Evening session commences promptly at 8PM. If you anticipate arriving after 6PM on Thursday, please email your campus coordinator with your arrival time.
Q: I am a non-target university student and would like to attend the event. What should I do?
Please email support@alab.org and a campus representative will respond promptly with information on how to register.
Q: I have another question. Who should I reach out to?
For all other questions/concerns, please email support@alab.org and our campus representatives will respond promptly.
---
Speaker Biography
Ché Ahn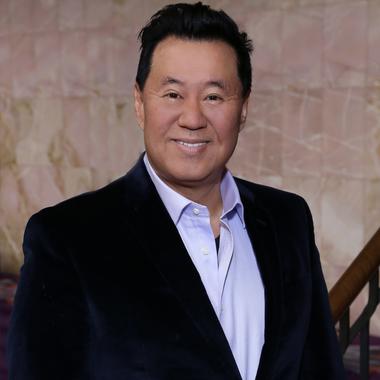 President, Harvest International Ministries
Ché Ahn, and his wife, Sue, are the Founding Pastors of HRock Church in Pasadena since 1994. Ché is the founder and president of Harvest International Ministry, a worldwide apostolic network of churches in over 60 nations with the common vision of "Changing Lives, Transforming Cities, and Discipling Nations." He is also Chancellor of the Wagner Leadership Institute, an international network of apostolic training centers established to equip the saints for kingdom ministry.
---
Ché has a powerful testimony. As a child, his father, a Baptist minister from South Korea, would punish him for failing to get good grades. As a result, he rebelled and became a drug dealer and an addict, living a life far from God. Then at the age of 17, he met God at a rock concert. He observed the physical manifestations of the Holy Spirit around him with cynicism until he experienced the Holy Spirit himself. To his other drug-dealing friends, he had become a "Jesus freak." Since then, the Lord has powerfully healed his bitterness towards his father and also allowed him to meet his wife, Sue, at a large Bible study in Washington, D.C. just minutes from the White House. Now they are married with four adult children and have lived in Southern California for most of their lives.
In 2014, Ché founded Harvest Apostolic Center (HAC), through a series of prophetic words, apostolic teachings, and the leading of the Holy Spirit. HAC is a hub for these apostolic networks bringing them together under one covering to more effectively serve its members, leaders, and students.
He received his M.Div. and D. Min. from Fuller Theological Seminary and has played a key role in many strategic local, national and international outreaches; including being President of The Call, a youth prayer movement. He has authored numerous books, including: Say Goodbye to Powerless Christianity, How to Pray for Healing and The Grace of Giving. He ministers extensively throughout the world, bringing apostolic wisdom with a Holy Spirit importation of revival, healing, and evangelism. His greatest desire is to see society transformed through Christians who understand and fulfill their ordained purpose.
---
David Sliker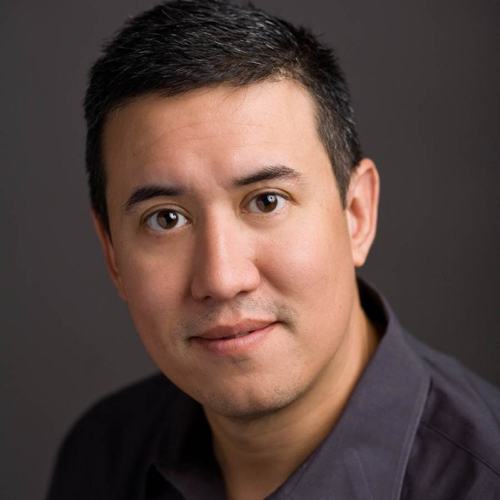 Senior Leader, International House of Prayer (IHOP)
David Sliker is a senior leader at the International House of Prayer in Kansas City, where he lives with his wife, Tracey, and their four children. He is an instructor at International House of Prayer University, where he teaches biblical studies, prayer, and eschatology. David is the author of three books, End Times Simplified, Old Testament Survey, and Biblical Foundations of Eschatology.