Description
Alabaster Group is excited to welcome you to Spring Retreat 2018! We invite you to worship and seek God with us as we consecrate this weekend to the Lord.
Eligible Registrants and Registration Fees
Spring Retreat 2018 is only open to current full-time students pursuing undergraduate, graduate, and professional degrees from accredited universities. Due to the generosity of our supporters, we are able to offer free registration for students from certain target universities (Brown, Columbia, Cornell, Dartmouth, Harvard, MIT, Princeton, UPenn, and Yale).
Registration is $49 for all students and includes lodging and meals throughout the event. Students at our target universities are eligible for the refundable deposit registration up until the Free Registration Deadline on March 22, 2018 at midnight EST. However, to qualify for refundable registration, target students must submit a standard registration deposit which will be promptly refunded by request after they attend the event if they arrive by 7PM on Thursday, April 5, 2018 and stay for the entire duration of the event. Registrations are otherwise non-refundable for any reason.
Transportation
Students will be responsible for providing their own transportation to the conference. An Alabaster Group campus representative will recommend travel to attendees. Registrants traveling from New York and New Jersey are advised to take NJ Transit, and those traveling from Philadelphia are advised to take SEPTA and NJ Transit.
Retreat Format

All student retreats are now following a Thursday through Saturday evening format. Afterwards, we invite and highly encourage all attendees to join us for Sunday service at our local church in NYC (see more info here). However, regardless of Sunday plans, hotel accomodations will be provided until Sunday morning.
Accommodations
As a courtesy to attendees, we provide complimentary accommodations for all students at the conference hotel. Rooms will be shared by up to 4 students. We request that registrants obey all hotel rules and act in a respectful manner toward hotel staff and other guests.
Requesting Roommates: Students may request roommates on their registration form or by emailing service@alab.org. We cannot guarantee these rooming preferences and will only accommodate them when possible. However, we are unlikely to honor roommate requests for any student arriving late.
Disclaimer of Liability: Alabaster Group arranges accommodations solely as a convenience to attendees. Please know that we cannot vouch for registrants. Since we invite all qualified students to attend our events, it is impossible for us to have any insight regarding the behavior of other attendees. By accepting our rooming arrangements, you release Alabaster Group, our employees, the conference hotel, and our partners from all liability directly or indirectly related to our offer to provide rooming. Though it is standard policy for student conferences like ours to room students together, certain students may feel more comfortable purchasing their own room.
All meals are provided throughout the conference. Our caterers represent many ethnic traditions, so certain ingredients or flavors may be unfamiliar. Our caterers cannot always accommodate to dietary restrictions, although we will always offer vegetarian options. We recommend for attendees with more restrictive diets to bring their own food. If you have any questions, please contact us to discuss options that would best serve you.
Q: The registration policy states that I have to arrive at the event site by 7PM on Thursday to receive a refund. What if I arrive after 7PM due to traffic or other unforeseen travel issues?
A: Students are be responsible for managing their own transportation and plan accordingly. Students must arrive by 7 pm in order to be eligible for a refund.
Q: I have registered, but I can't come to the conference anymore. Can my deposit be transferred to another student?
A: Transferring your deposit to another student is allowed up until 6PM on Monday, April 2, 2018. Please email service@alab.org to request a registration transfer by providing the name, email, phone number, and address of the attendee who will be replacing you. After this date, we will be unable to transfer your registration.
Q: I have another question. Who should I reach out to?
For all other questions/concerns, please email service@alab.org and our campus representatives will respond promptly.

---
Speaker Biography
David and Amy Lancaster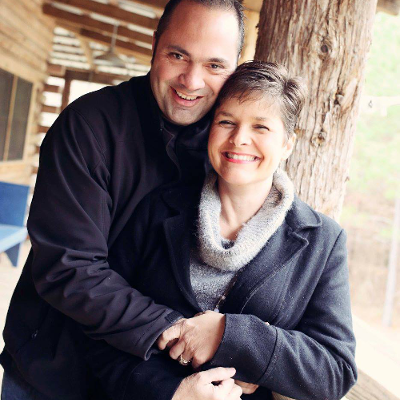 Directors, We Will Go Ministries
David and Amy Lancaster are missionaries who love the Lord Jesus Christ with all their hearts. Truly do they live out Isaiah 6:8—"Then I heard the voice of the Lord, saying, 'Whom shall I send, and who will go for Us?' Then I said, 'Here am I. Send me!'" They have a burning desire for ALL to know the Lord Jesus as their Savior, Healer, and Deliverer. In particular, they serve as the Lord's caretakers of We Will Go Ministries (WWG), an organization that trains disciples, shares God's truth in His love, ministers to the poor, and takes teams around the globe to share the Gospel so that all may know Him and the power of His resurrection.
Jesus provided a home for them in downtown Jackson, in a very dark, difficult area. They began to reach out to all their neighbors, inviting them over for prayer, Bible study, or a cup of coffee. Jesus blessed them tremendously, and He sent so many people that they outgrew the Lancaster's kitchen and yard. He sent more and more hungry souls from all over—from the neighborhood, churches, and youth groups. He even sent them people who wanted to be missionary interns, live at WWG, and serve Jesus full-time.
The Lord has blessed WWG with many homes, three ministry bases, WWG Arts, gardens, and beautiful missionary interns, amazing church partners, and countless transformed lives—all for His glory. Amy and David once thought that a mission trip was always overseas, but God has taught them that sometimes it is right where you live. It is meeting people and making relationships—and, through those relationships, sharing Jesus and showing people Jesus.