Alabama Wedding & Event Planning Certificate- ONLINE CLASS

Thursday, June 14, 2018 at 5:30 PM

-

Saturday, June 16, 2018 at 3:30 PM (CDT)
Event Details
___________________________________________________________________________________
Do you love planning events?
Are you ready
 to turn your passion into a Career? 
 Website:  www.fsb-events.com/careers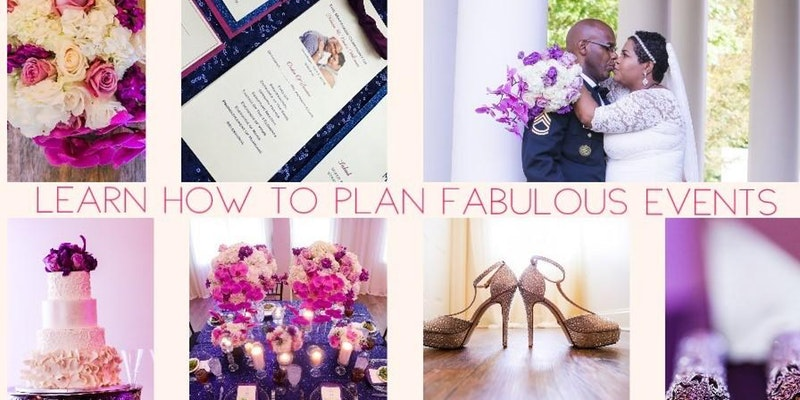 6/14/18 
Are you excited about GETTING your new career started in Wedding & Events? 
We are now Enrolling in our 
ONLINE Wedding & Event Planning
 Certification course
 

You don't want to miss this online CLASS held on line with an instructor. 



We are offering this ONLINE CLASS for  Alabama students because of a high demand of student requesting course in this area. 
STOP PROCRASTINATING & GET MOVING INTO YOUR PASSION!!! 
Our fun interactive online class allows each student to log 

into the class via computer. An Instructor will conduct the class and students will be able to view screens with the learning modules, interact with instructor and other students through chat scr
een, talk through audio headset to participate in class
.
Read more FAQ'S
  Students from all around the world can enroll in this online class.  
Class Schedule:



Thursday, June 14, 2018 - 5:30 P.M - 9:30 P.M
Saturday, 
June 16, 2018
 - 9:00 A.M - 4:30 P.M
​
Read 

FAQ'S
 

>
How the online class works:
Price  589.99  I
Student Voucher special 499.00
 I  

Registration fee is 25.00 
Take advantage of our Easy Payments Options. 2 easy payment of 249.50.
  F

irst payment of 249.50 due 2 weeks after enrollment, second payment of 249.50 is due 3 days prior to class starting.
Step 1
- fill out registration form on website
Step 2
- Pay registration fee of 25.00 on website
Step 3
- School will contact you with enrollment information


Understanding Your Role as a Professional Wedding & Event Planner
Defining Your Role – What is an Event Planner/Coordinator?

Wedding ceremony preparation cultures/ religious/ rituals

What is a destination wedding

Planner Skill & Expertise

Learn wedding history and how to conduct a wedding ceremony & rehearsal 

How to conduct a wedding reception

Creating an event design, style and theme

Planning an event step by step timeline 

Establishing a budget with your client

Vendor relations and contracts 

Corporate planning & event management  



Wedding Planning Management Module Training E-Book

Professional Business E-forms to use in your new career



Students will get all the necessary forms to start booking clients. What are the first steps in starting your event business. How to conduct a consultations, questions to ask, how long your interview should take, what questions to expect from a bride, follow up techniques to get the contract.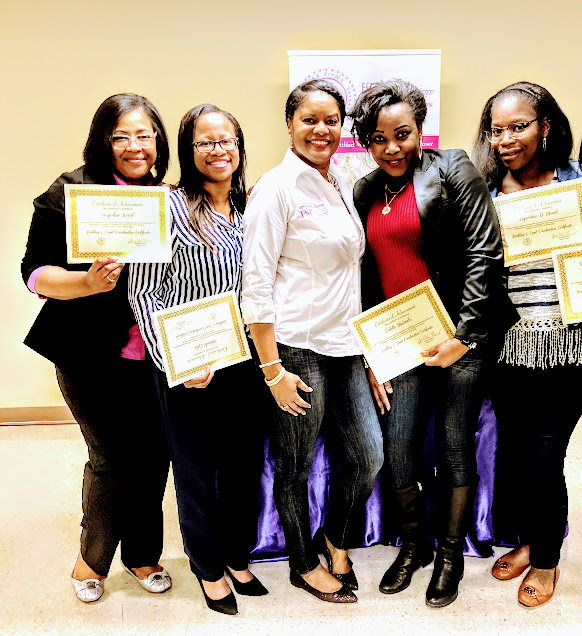 Shop NOW!   Easy  Downloads  to help you in your planning business 
Wedding Checklist & Planning Guide E-book 8.99 
How to Conduct a Rehearsal & Ceremony 9.99 
Top 5 things a wedding planner should do when they are hired 10.99
Purchase all 3 for 27.00  and receive FREE 10 things bride expect when hiring a wedding planner.
Shop NOW

.
Questions? 
About our Program contact us at 404.216.0047.
FSB Events Career Training Program



Save This Event
When & Where

FSB Events Career Training Program
2100 Park Place Birmingham, AL 35203
Online class
Birmingham, alabama 35064


Thursday, June 14, 2018 at 5:30 PM

-

Saturday, June 16, 2018 at 3:30 PM (CDT)
Add to my calendar