CTSS "Alabama Indigenous Coalition: Dismantling Educational Oppression with Valerie Adams and Tori Nicole Jackson"
About this event
Cultural Talk Story Series
"Alabama Indigenous Coalition: Dismantling Educational Oppression" with Valerie Adams and Tori Nicole Jackson
We invite you to sit down at our table to learn about indigenous communities near and far.
The Story
Join us to learn about the goals and objectives of the Alabama Indigenous Coalition. This organization was created not only to bridge the gaps between indigenous communities, but also to invite those who are willing to listen. The Alabama Indigenous Coalition invites listeners to have a honest conversation about our history, ways to improve education, and lastly, delve into ways we can all make a change together for the betterment of our communities. This event is co-sponsored with Alabama Indigenous Coalition.
About the Alabama Indigenous Coalition
Alabama Indigenous Coalition is a native-led non-profit working towards a future where all Native people and communities are visible, respected, and treated equally both in Alabama and across the country. In 2019, the Alabama Indigenous Coalition was instrumental in securing an official proclamation from the City of Tuskegee (AL) renaming Columbus Day to Indigenous Peoples Day in Tuskegee, Alabama. In 2020, they partnered with the City of Montgomery to have Indigenous Peoples day formally recognized. The Alabama Indigenous Coalition has facilitated several virtual and live events and are actively involved in several partnerships with area tribes, local organizations, the City of Montgomery, area nonprofits, universities and small businesses.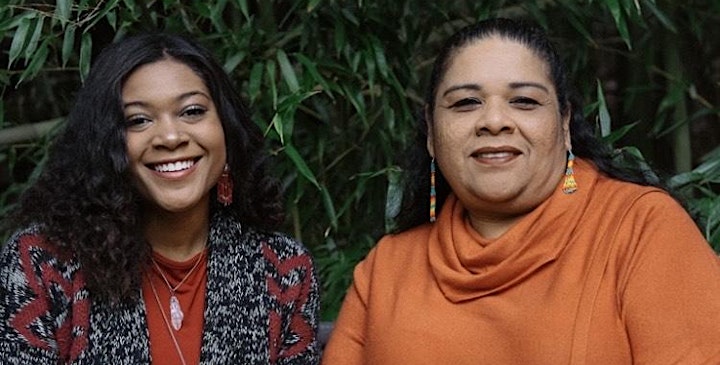 About Valeria Adams
Valerie Adams is from Wanblee, South Dakota located on the Pine Ridge Indian Reservation and home of the Oglala Lakota (Sioux) Nation where Valerie is an enrolled member. Valerie co-founded and became president of The Alabama Indigenous Coalition in July 2020 as a native-led nonprofit organization to address a need in Alabama to advocate for Indigenous education equity. Valerie is an active member in the Montgomery community and advocates for youth, education, social justice and Indigenous issues.
About Tori Nicole Jackson
Tori Nicole Jackson is a visual artist and activist based in central Alabama. Along with her African and European roots she is also a descendant of the Mvskoke peoples. Growing up, she and her family often found that the community in their area had an immense lack of knowledge for not only the existence of Black Native Americans but also Indigenous history in general. Through her art and the Alabama Indigenous Coalition Tori hopes to bring inspiration, compassion, education, and balance to the community.