Description
Mine Yücel, Senior Vice President and Senior Advisor at the Federal Reserve Bank of Dallas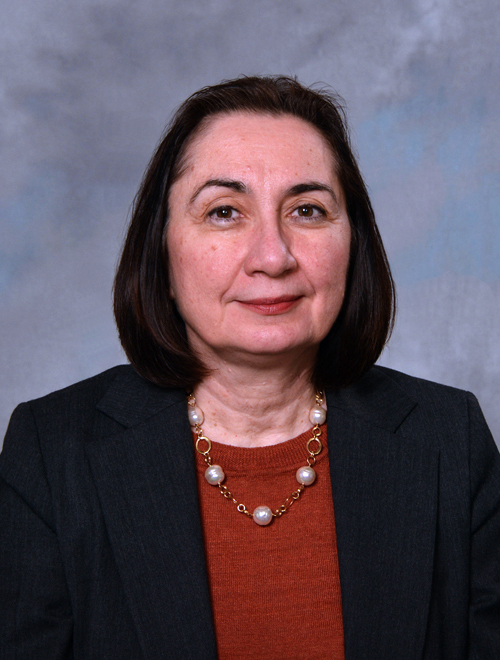 Schedule
11:30 - Registration and Lunch

12:00 - Presentation and Roundtable Discussion

1:00 - Dismiss
Mine Kuban Yücel is Senior Vice President and Senior Research Advisor at the Federal Reserve Bank of Dallas. She has been with the Bank since 1989. Yücel served as Research Director prior to her current position and was the head of the Bank's Micro/Regional/Energy group and Director of Publications before that. Yucel is an advisor to the Federal Reserve Bank of Dallas president on regional and energy issues and has published numerous articles on energy and regional growth.
Yücel is past president of the National Association for Business Economics, serves on the University of Texas at Dallas Energy Board and the Advisory Board of the Global Interdependence Center. She was president of the International Association of Energy Economics (IAEE) in 2011 and president of the United States Association of Energy Economics (USAEE) in 2005. She has served on the executive boards of these two organizations, as well as the boards of Executive Women of Dallas, Dallas Area Business Economists, the Dallas Chapter of Women in Technology International, Inc. and the Greater Dallas Chamber's Board of Economists. She received the USAEE 'Senior Fellow' Award in 2007, the Energy Journal Best Paper Award in 2009, the 'Outstanding Contributions to the IAEE' award in 2015, the USAEE Adelman-Frankel Award in 2017 and the NABE Fellow Award in 2018.
Before joining the Bank she was an assistant professor of Economics at Louisiana State University. She has a B.S. and M.S. in mathematics from Bogazici University in Istanbul, Turkey and a Ph.D. in economics from Rice University in Houston, Texas.
.