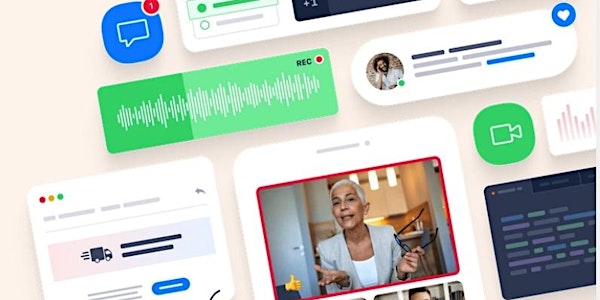 Akron-Area AITP - Transforming Customer Experiences with Digital Engagement
Learn how to build transformative customer experiences with digital engagement - SMS, voice, AI, CDPs, intelligent contact centers
About this event
Chatting or texting with customer support, receiving an SMS appointment reminder, messaging your grocery store that you've arrived to pick up your order, getting a personalized coupon in your inbox, video conferencing with your doctor.... Some of the largest brands know how to create these delightful experiences and so can you!
The right digital experience engages customers and builds unbreakable, long-term relationships. Waiting on hold to talk to an agent or having to transfer to several agents, telling your story over and over is a thing of the past. No one wants to see a post on Twitter or Google about the "horrible experience" someone just had with your brand..
During this session, Tim Zarkovacki, Technology Consultant/Solution Architect for Intec Consultants, will discuss how to enable things like AI routing, SMS marketing and operations, intelligent cloud contact center solutions + more that will deliver ROI and help your business create and retain loyal customers and increase NPS scores.
Passcode 726289