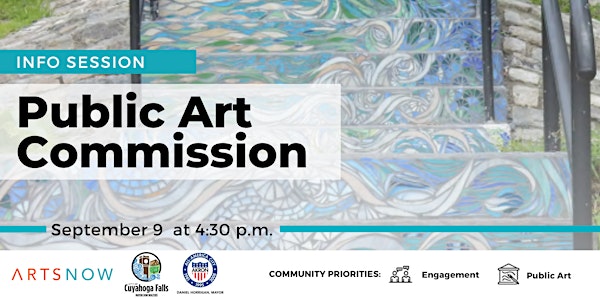 Akron and Cuyahoga Falls Public Art Commission Info Session
Learn more about the process and progress behind the Public Art Commissions for the City of Akron and the City of Cuyahoga Falls!
About this event
Join ArtsNow, the City of Akron, and the City of Cuyahoga Falls for an informational conversation around the cities' Public Art Commissions! The event will include a rundown of each city's public art plan, their application process, current projects in process, and a chance for Q&A.
The virtual event looks to inform artists persuing current or future public art projects, as well as to give interested community members insight into this work!
The event falls under Cultural Plan Community Priorities of Engagement and Public Art.
Learn more here: https://www.akronculturalplan.com/about