"AKP, Sectarianism and the Alevis' Unavailing Struggle for Equal Rights in Turkey" with Dr. Ayfer Karakaya-Stump (9/17)

Wednesday, September 17, 2014 at 11:00 AM (EDT)
Event Details
invites you to a briefing:
AKP, Sectarianism and 
the Alevis' Unavailing Struggle for Equal Rights in Turkey   
---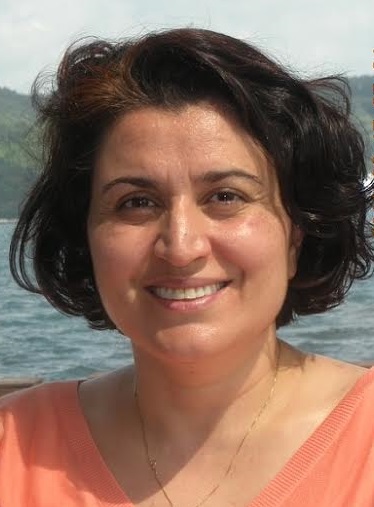 Dr. Ayfer Karakaya-Stump
 Assistant Professor of History 
 College of William & Mary 
---
Wednesday, September 17, 2014
11:00 am - ICC 270
---
The historically disenfranchised Alevi minority make up somewhere between 10-15% of the population of Turkey. Notwithstanding AKP's image abroad as a champion of religious freedoms, and an ephemeral "Alevi opening" in 2007-2008, the Alevis' disenfranchisement has only intensified under 12 years of AKP rule with growing top-down Islamization of the broader Turkish society, accelerated efforts at Sunnificaton through education and other assimilationist policies, the purging of Alevis from the  military and bureaucracy, the targeting of Alevi-majority neighborhoods for gentrification projects under the rubric of urban renewal, and Recep Tayyip Erdoğan's anti-Alevi remarks.  The Alevis' discontentment with AKP, well attested by the strong Alevi presence in the Gezi protests, has been further aggravated by the sectarian undertones of AKP's foreign policy since the start of the Syria crisis, reports about the government's support for the Salafi/jihadist groups, and the fearful anticipation that Salafi/jihadist violence may spread to Turkey. All these developments at the national and regional levels seem to have rendered more bleak than ever prospects for the success of the Alevis' democratic struggle for recognition and equal rights. 
---
Dr. Ayfer Karakaya-Stump is an assistant professor of history at the College of William and Mary in Virginia, USA. She was born and raised in Istanbul, Turkey. She received her B.A. in political science from Bilkent Unversity in Ankara and her Ph.D. in History/Middle Eastern Studies from Harvard University in 2008, with a dissertation entitled "Subjects of the Sultan, Disciples of the Shah: Formation and Transformation of the Kizilbash/Alevi Communities in Ottoman Anatolia." Before taking up her position at W&M, she was a post-doctoral fellow for two years at Cornell University's Society for the Humanities. Her scholarly interests include the social and cultural history of Ottoman Anatolia, Ottoman-Safavid borderlands, Sufism, nonconformist and dissident religious movements, the Alevi/Bektashi communities, as well as the history of women and gender in the Middle East. In addition to her academic work, Karakaya-Stump has also published commentaries in periodicals and newspapers, and given interviews, on current Turkish politics and the Alevis. 
---
When & Where

ICC 270
3700 O St NW
Washington, D.C. 20057


Wednesday, September 17, 2014 at 11:00 AM (EDT)
Add to my calendar