Description
Akira Tana, a jazz drummer graduated from Harvard with a degree in social sciences, enrolling at the New England Conservatory of Music where he performed in both classical and jazz idioms. Playing with the Boston Symphony Orchestra and student ensembles as well as with musicians such as Helen Humes, Milt Jackson, Sonny Rollins, George Russell, and Sonny Stitt, he also performed with Charles Aznavour, Ran Blake, Ray Bryant, Al Cohn, Chris Connor, Art Farmer, Carl Fontana, Dizzy Gillespie, Benny Golson, Jim Hall, Jimmy Heath, Lena Horne, J.J. Johnson, Warne Marsh, Tete Montoliu, James Moody, Spike Robinson, Jimmy Rowles, Zoot Sims, Cedar Walton, and Frank Wess. Akira makes his debut appearance on July 8, 2019, with a stellar quintet featuring:
Atsuko Hashimoto, a jazz musician from Osaka, Japan, who plays Hammond B3 electronic organ and has performed in Japan and the United States. In 1999, she debuted in the US, playing at clubs in New Orleans as well as Jazz at Pearl's in San Francisco, where she performed with Bruce Forman on guitar and Sacramento native Vince Lateana on drums. In 2000, she toured Japan with "Brother" Jack McDuff and his band, and in September that year shared the bill with Dr. Lonnie Smith at Blue Note Osaka. 2001 saw Atsuko returned to California, playing at the San Jose Jazz Festival, The Baked Potato in Studio City and the Kuumbwa Jazz Center in Santa Cruz. In 2002, she toured Japan with Diana Krall. She has recorded five CDs along with Osaka jazz guitarist Yutaka Hashimoto.
Yutaka Hashimoto was born in Osaka. He began playing guitar around age 14. He studied under Satoshi Inoue. He quickly began working with many Kansai musicians. He had a chance to perform with Dr. Lonnie Smith and had a tour with Bill Heid and Scott Peterson in Japan. In 2002, he performed at San Jose Jazz Festival, and also the White Noise International Jazz Festival. He has performed and recorded with Atsuko Hashimoto, Takayuki Yagi, Harvey Thompson and Jeff Hamilton in addition to others. In 2014 recorded his album Hear You with Wil Blade (organ), Dylan Hicks (drums) and Hideki Kawamura (tenor sax).
Hideki Kawamura was born into a musical family in Kobe. He began playing sax around age 12. He graduated Osaka Music University. During that time he began to playing with Makoto Nakamura,Noriko Ueda. He has playing with many different ensembles and he became a member of Human Soul and released four CDs. Also he lived in New York for a while to take lessons from his mentor Ron Blake. In 2000,he moved to Tokyo and performed with many musicians such as Shigeharu Mukai and Norihide Shiota. He currently lives in Kobe and works with many Kansai musicians. In addition to performing, Hideki has acted as a sax instructor in Osaka Music University. In 2016, he received the Naniwa Jazz Award from both the Governor and Mayor of Osaka. He recorded his debut album in October 2016 with Akira Tana (drums), Yutaka Hashimoto (guitar), and Atsuko Hashimoto (organ).
Nicolas Bearde, a seasoned and highly respected showman, has established himself as a powerful presence in the contemporary jazz vocal mileu over this past decade. His silky baritone sound invites comparisons to Johnny Hartman, Lou Rawls, and Joe Williams, and his wit and engaging rapport captures and draws the audience into his live performances. From the international stages of jazz festivals/performances at North Sea, Montreaux, Beijing, Moscow and London to famed jazz clubs such as: Birdland in NY, Blue Note in Napa, SF Jazz Center and Yoshi's, Nicolas has received rave reviews for his vocal prowess. He has recorded 5 solo albums on the Right Groove Label, his latest CD " Invitation" having soared to #16 on the Jazz Week Charts, with a 6th album to be released in early 2019 that will capture the essence of Nat "King" Cole, (as the 100th Anniversary of his birth approaches). In addition to Holiday classics and carols, Nicolas will also delve into some of Nat's timeless hits for this performance nicolasbearde.com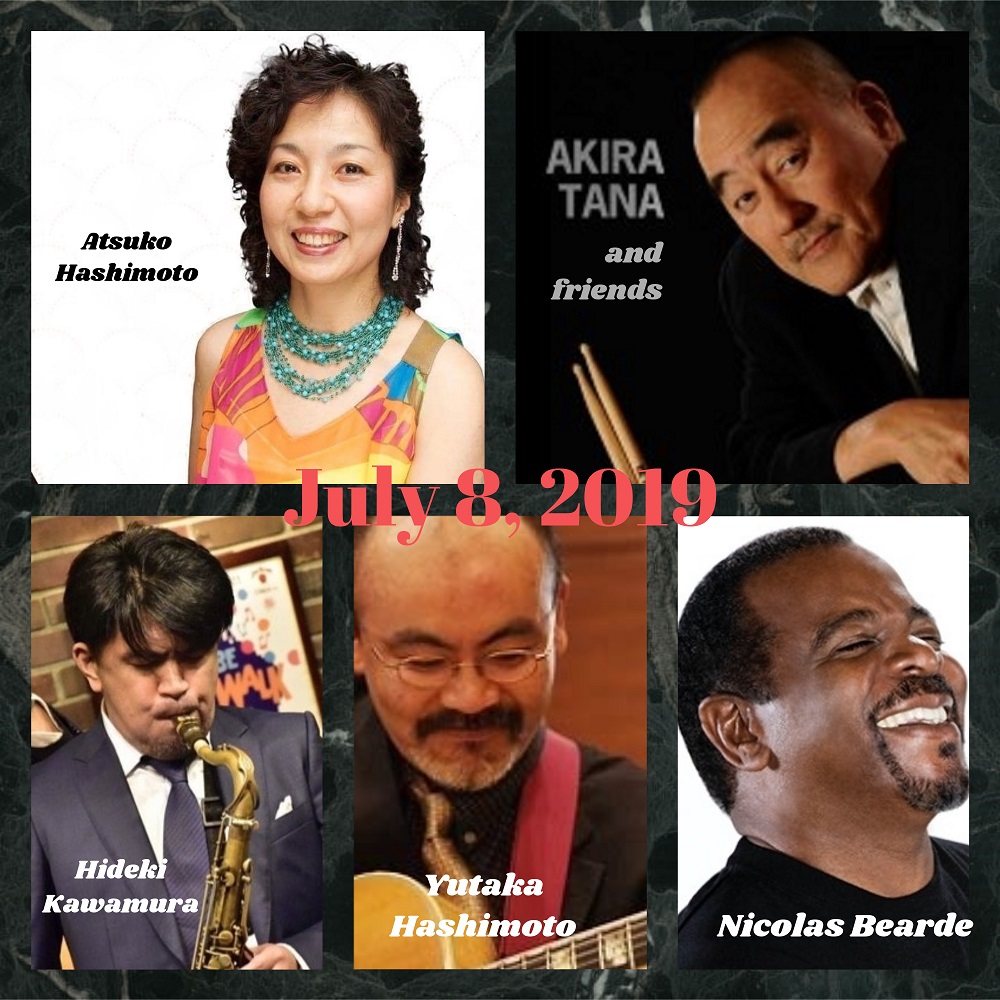 This performance has a dinner show option