Description
Do you want to enjoy BBQ and Live Music? Join us at Smoking Pig BBQ, 3340 Mowry Avenue, Fremont CA 94538 on Friday November 1st from 9:00pm-11:59pm for a free live music from Aki Kumar Band. This will be a night to remember!
~ABOUT AKI KUMAR BAND~
"Really really really hot stuff… Anything you want to call it, it is a barn burner."
Elwood Blues aka Dan Aykroyd, TheBluesMobile.com Aug 2016
"… has combined the two disparate genres in an unforced musical fusion never before attempted and has pulled it off with breathtaking aplomb.."
Lee Hildebrand, Living Blues Magazine, Aug 2016
"…an unexpected and unexpectedly wonderful meeting of American blues and Indian pop…the songs find a great balance between the styles, the best featuring stinging guitar lines, roiling piano, hard-four beats and Kumar's blowzy harp fitting perfectly with the buoyant froth of some classic Bollywood production numbers…It's Chicago deep-dish pizza — masala style."
First come, first served!
Note: You may have to share a table with another party.
3340 Mowry Avenue, Fremont CA 94538
Friday November 1st, 2019
9:00pm-11:59pm
To view a list of Future Events, click here http://smokingpigbbq.net/music-special-events/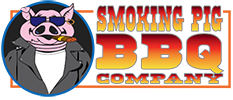 Smoking Pig BBQ Company serves the San Francisco Bay Area with BBQ and Blues. You can find Smoking Pig BBQ at two locations in San Jose, 4th Street and Avaya Stadium, and one in Fremont located at 3340 Mowry Ave. Smoking Pig BBQ Company Fremont location hosts over 600 blues shows and has live music every Friday and Staurday.
Our long smoked meats, hand-crafted sides and mixed signature cocktails, sets us apart from any other BBQ restaurants in the San Francisco Bay Area. From a backyard hobby to the three full service restaurants, Smoking Pig BBQ Company has enjoyed a fun and fabulous journey thanks to you, our customers. We also do catering to bring Smoking Pig BBQ to any of your special events.
CONTACT US
Smoking Pig BBQ Company
3340 Mowry Ave, Fremont CA 94538