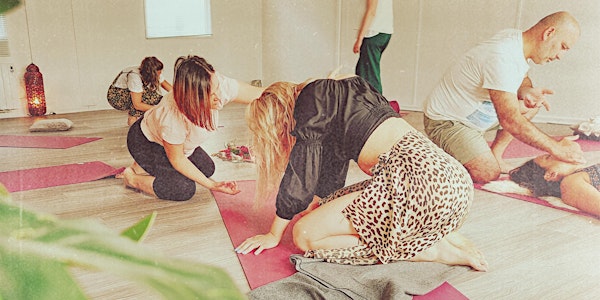 AKA Lisbon
Aliveness Kundalini Activation
When and where
Location
Agora Yoga Lisboa Rua Rafael de Andrade 23, 2nd floor 1150-274 Lisboa Portugal
About this event
Aliveness Kundalini Activation - AKA is a transmission of raw life force & purification process that facilitates the activation of the Kundalini energy that lies inside every one of us.
It's a very natural and safe process. There is no force. Everyone receives what they are ready for. Naturally adjusting and returning back into alignment.
We hold space & create a container where this life force energy can be intensified and activated.
It's a life force energy that enters your system through the top of your head and travels down throughout your energetic pathways. Clearing & purifying your system from emotional energy blockages, connecting and aligning you energy centres, raising your vibration, shifting your perception and helping you to access higher stages of awareness. Bringing clarity to the mind, peace and tranquillity with oneself, increasing the inner power, lowering stress and anxiety.
All you have to do is surrender, let go and be open to the experience with no expectations
Exchange MBWAY, +351964225126, 20 euros for registration, 30 on the day.
Thanks