Description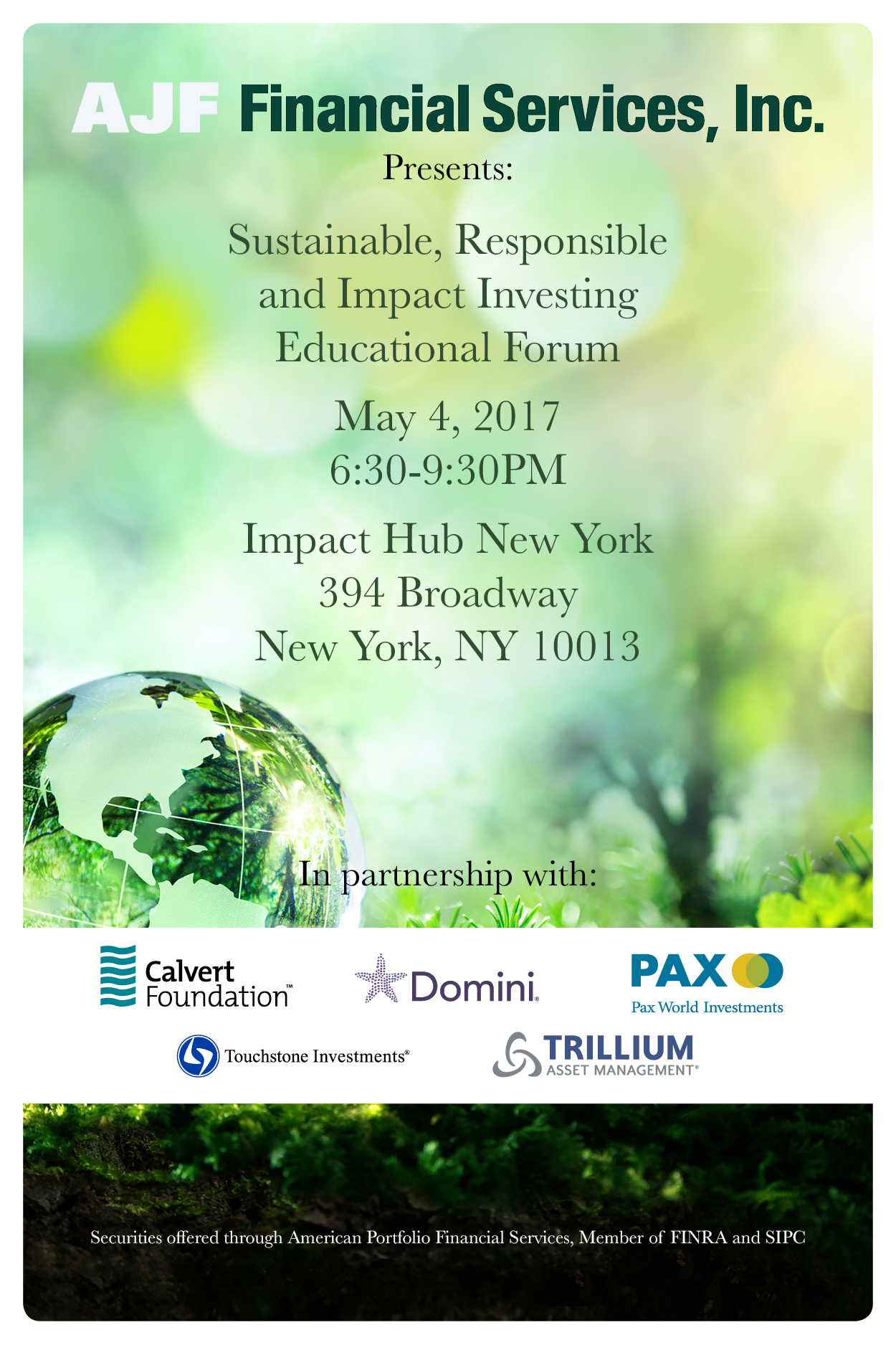 AJF Financial Services's inaugural Sustainable, Responsible and Impact (SRI) Investing Educational Forum will be a night of insight/information, exchanging of dialogue, networking and fun!
The SRI Educational Forum will provide you (the investing public) with an unique opportunity to engage with industry leaders/experts while providing an array of resources to make more informed investment decisions.
We extend the invite to anyone with an interest in learning more about Sustainable, Responsible and/or Impact Investing concepts and the great work being done within the space! Please feel free to forward the invite to others as you wish, just inform them RSVP is required for attendance by April 28th.
Please visit our website http://www.ajffinancial.com/ajfsriforum2017/ for additional information and follow the hashtag #AJFSRIForum2017 on social media.
Any immediate questions/inquiries can be directed to Ryan Monroe – Chief Business Development Officer of AJF Financial Services at ryan@ajffinancial.com