Description
Every customer interaction leaves a digital footprint that can be leveraged to develop a deeper understanding of the customer's intent, motivations, behaviors and predict future interactions. In today's day and age, we are often so inundated with big data, we lose sight of how to communicate the story the data is telling. Machine Learning allows marketers to capture & learn from this data and create actionable data points and insights that can be leveraged to create entirely new levels of understanding of your customers, personalization and optimization opportunities to exponentially increase the effectiveness of marketing campaigns.
During this breakfast, we will discuss how to leverage data visualization as a part of your marketing strategy to help tell this story.
---
Schedule:
7:30am - 8:00am Registration & Networking
8:00am - 9:00am Speaker Presentation
---


Speaker: Jerelle Gainey, Chief Technology Officer, Drum Agency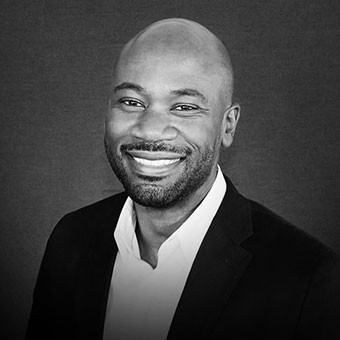 Jerelle is a Digital Analytics, Business Intelligence, Data Architecture & Marketing Technology leader who loves to solve complex marketing challenges, help define company's technology vision, develop future leaders and build strong, disciplined, successful teams. Jerelle works closely with the senior management team to provide vision and leadership in all aspects of product development, technology, analytics, data strategy and IT management and operations.
Parking: Visitors should enter the Cox Enterprises Campus via the Visitor Parking Garage at the Peachtree Dunwoody entrance and check in with the guard at the gatehouse. Visitors coming from 285 and 400 South will find the entrance on the right and 400 North will find the entrance on the left. Upon confirmation you are with the AMA Digital Breakfast, the guard will direct you where you can park.
Once parked, follow signs to 6305 and follow signs for the AMA Atlanta event or ask the information center for the Azalea/Dogwood Room.
Cancellation Policy: Due to pre-registration costs and guarantees, refunds or credits are not extended for this event. However, registrations are transferable. On the day of the event, the substitute attendee must present a copy of the registration receipt or e-mail verification to be admitted to the event.