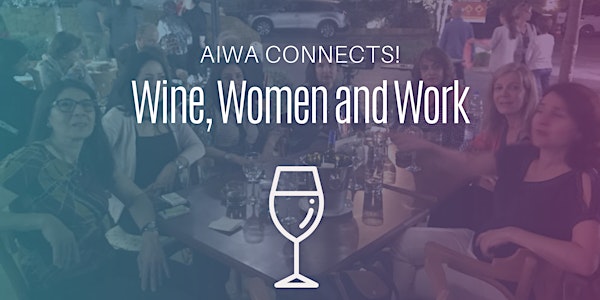 AIWA New England Wants to Take Your Career to the Next Level !
Career Advancement and Networking Event
When and where
Location
On-Time Payroll 2 Winter Street Suite 101 Waltham, MA 02451
About this event
The career event NOT TO BE MISSED !
Learn from expert panelists, network with other professionals and sip on wines from ArmAs winery in Armenia.
Agenda:
6:00 PM Networking - Come early and meet our panelists
6:45 PM Panel Discussions and Q&A
7:45 PM Intro to ArmAs wines and more networking
We are excited to have the following distinguished panelists join us:
Rita Balian Allen is the President of Rita B. Allen Associates, a national career management firm specializing in Executive Coaching, Leadership Development, Management Training and Career Development. She is a lecturer at Boston-area universities, a sought-after speaker and presenter, the author of numerous articles, blogs and the book, "Personal Branding and Marketing Yourself: The Three Ps Marketing Technique as a Guide to Career Empowerment". She has been a regular contributor for the Chief Learning Officer Media, Huffington Post and Leadership & Management Books as well as a variety of other publications. Rita was voted one of the top ten executive coaches by the Boston Women's Business Journal.
John Bogossian is Principal and President of King & Bishop Companies bringing over 30 years of well-rounded entrepreneurial experience in Management Consulting, Coaching, Executive Search, Temporary Staffing, Human Resource Consulting, and Business Development. With John's innovative approach, vision for the future and leadership and guidance, King & Bishop is growing nationally and internationally offering a portfolio of services designed to meet clients' needs. He is a frequent speaker at area human resource functions, business associations and higher education events.
Sara J. Martinian brings over 25 years of Human Resources Leadership experience and has served as a leader in HR for several Fortune 500 companies, including 12 years at Raytheon. Sara has led many large-scale change efforts in organizations and is adept at influencing leaders and organizations make positive and impactful change. Sara is also a Certified Executive Coach and volunteers her time to help prepare college students for their transition into the workforce and she also coaches many professionals who are in transition helping them find the right fit for their future.
Dr. Chiara Hayganush Megighian is a Certified Leadership Coach and contributes to the Center for Excellence in Public Leadership at George Washington University in Washington, DC. She also has a private practice for Leadership Coaching where she supports women and men overcoming obstacles in finding their true purpose and realizing it. She has developed her professional career as a Leadership Coach listening to her deep love for her Armenian ancestors. Their resilience and creativity has inspired her to pursue a Doctoral Degree in Armenian Studies at the University of Venice with a deep involvement in the local Armenian Community and Academic Research. She organized the First Systemic Constellations Conference in Yerevan in 2011 and has been offering workshops throughout Armenia supporting the participants' life choices.
We are grateful for the generosity of AIWA NE member, Carmen Barmakian who graciously offered to host our event and moderate it. Carmen is the President and Owner of On-Time-Payroll Services, a human capital management company specializing in Payroll Processing, Timekeeping and Compliance for small to midsize companies.
Special appearance by Victoria Aslanian, CEO of ArmAs winery who kindly donated the wine for this event.