Description
The AIU STEAM Role-Alike and Media Coordinator Role-Alike invites you to the first STEAM Summit, a day-long mini-conference for STEAM educators and enthusiasts from around the region to network, share best practices, and build skills. STEAM (Science, Technology, Engineering, Arts, and Math) education is an integrated, interdisciplinary, and student-centered approach to learning that encourages curiosity, creativity, artistic expression, collaboration, communication, problem solving, critical thinking and design thinking.
All across the region, schools are infusing STEAM education in creative and innovative ways: in makerspaces, within libraries, embedded in content courses, and in specialized afterschool clubs. Join us to learn what STEAM looks like in schools throughout the county and beyond.


Breakout Sessions
The STEAM Summit will feature 25+ breakout sessions along 4 thematic tracks, with options for the absolute beginner as well as the seasoned STEAM educator. Tracks include:
1) Maker Education
2) Computer Science
3) Space (re)Design
4) Multimedia Creation
Breakout sessions will be facilitated by STEAM teachers and are designed to give practical tips to educators interested in infusing STEAM into their instruction.
Keynote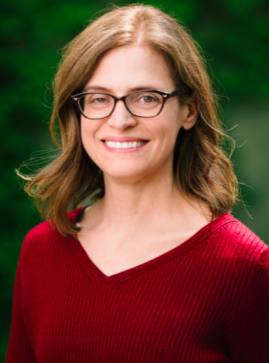 Erin Riley is the Director of the Engineering and Design Lab at Greenwich Academy, where she teaches classes and facilitates projects with faculty at the intersection of engineering, design, and art. Additionally she teaches a studio course in Creative Technologies at Columbia University's Teachers College in the Department of Art and Art Education. Erin is among the first cohort of Senior FabLearn Fellows at Stanford University where she writes on the topic of maker education and curriculum design, and creates tools and resources for educators. Erin holds an MFA from Maryland Institute College of Art and has a forthcoming book, The Art of Digital Fabrication, from Constructing Modern Knowledge Press.