Description
This event has SOLD OUT.
Our speaker for the morning Ray Chan is a seasoned IT Leader He has 20+ years of experience working in thetechnology field and currently is Director of I.T. for the San Diego Padres. He is responsible for the organizations technology strategy and budget, managing the day to day operations of the I.T. department including maintaining and administering all aspects of the network/server infrastructure within PETCO Park, Padres Spring Training facility in Peoria, AZ, and Dominican Republic.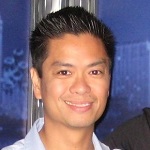 Current highlights since joining the Padres organization in 2011 include: Full network infrastructure overhaul. Improved network security posture. Implemented mobile device management system. Migration of organization from on-prem Exchange to Office 365. Full virtualization of server environment utilizing Cisco UCS and Netapp storage. Venue-wide upgrade of POS devices. Delivered full featured VOIP system though a 5 year partnership with Mitel. Enhanced fan experience with implementation of venue-wide DAS/WiFi at Petco Park in 2012 and expansion in 2016. As well as 60+ iBeacons for interaction with MLB At The Ballpark App.
The morning's schedule:
7:15am - 7:45am – Networking and light refreshments
7:45am - 8:15am – Discussion on the Padres IT Organization
8:15am - 9:15am – Tour of the Petco Stadium

---
This event has SOLD OUT.