Description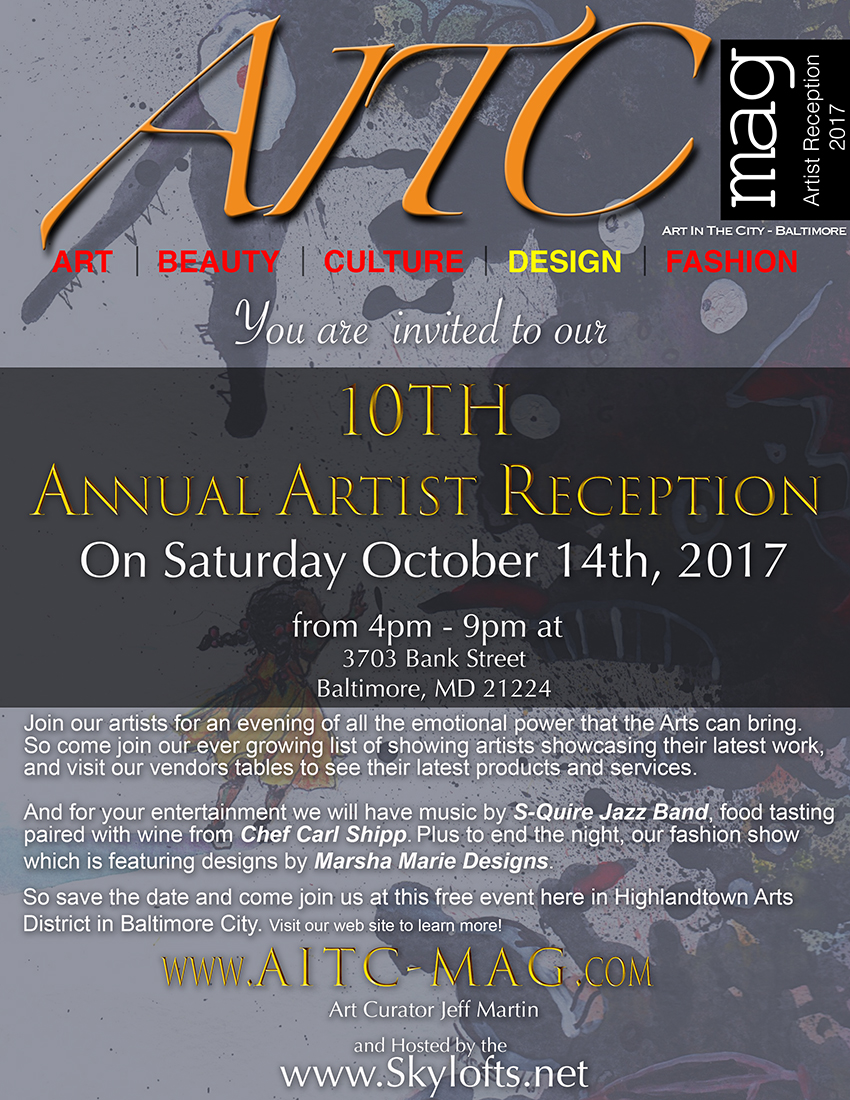 Our 10th Annual Show is here, so save the date and join us for this free event.
Visit our web site to learn how you can be apart of one of the largest indoor art events in the city. Then join us for an evening of art on Saturday October 14th from 4pm - 9pm, our gallery doors will be open at 3pm.
So from visual, to music, to culinary, to fashion and beyond. This art show is for art lovers! We are sure you will find something you like.
Visit our web site to learn more! www.AITC-Mag.com
Thank you!
The AITC Magazine Baltimore