Description
Join us for a two-part fireside chat on Tuesday, September 26th with leading CEOs, CTOs and VCs in Silicon Valley as Sway Ventures and Digamma.ai discuss how AI is rapidly changing the future of work, and what kind of AI infrastructure we will need for the new AI era? *Food and drinks will be provided.
Part I
Policy and AI: AI is Rapidly Changing the Future of Work
AI-driven automation will transform the economy over the coming years and decades. The challenge for investors, founders and policymakers will be to update, strengthen, and adapt our policies and our thinking, to respond to the economic effects of AI. Beyond the hype, there are very real reasons to be concerned about the future of work in the age of artificial intelligence. According to some estimates, between 35 and 50 percent of jobs that currently exist in the United States could be automated over the next three decades. The rapid adoption and application of artificial intelligence, combined with access to big data and better hardware processing capabilities, means we are literally changing the face of blue and white collar jobs.
In this sense, the challenge of innovation is largely rooted in the linkages between technological acceleration and labor obsolescence. Interestingly, the better we become at systematizing work through technology, the more we see jobless growth and productivity rising together.
What do we, as citizens, leaders, and policymakers, need to do to ensure a successful versus a potentially turbulent and risky transition towards the new AI-driven society?
What sectors/industries/jobs are most at risk?
What does a future without the need for much human input look like?
Is the workforce bifurcating into two classes, a class of highly paid and highly skilled "alphas", and a class of low-paid and low-skilled "betas"?
How do we make more work into creative work?
How do we design new approaches to learning and education so that the students and workers have the resources to evolve alongside technology?
Panelists: James Cham, Partner at Bloomberg Beta; Zavain Dar, Principal at Lux Capital; Vijay Reddy, Investment Manager at Intel Capital; Tim Shi
Moderator: Ken Denman, Venture Partner at Sway Ventures

Part II
What Kind of AI Infrastructure Do We Need for the New AI Era?
We are on the brink of a new AI era in which current emergent AI technologies will quickly evolve, mature and will command the creation of a new and sophisticated technological infrastructure. The AI we have now is emergent and not fully production ready. It is primarily "custom craft", not the "AI factory line" that we need to truly scale AI technologies.
What is an "infrastructure" in the context of AI (e.g. models, cloud agents, APIs, etc.)?
What kind of infrastructure do we need to successfully accommodate this new AI era and realize the full benefits of AI and machine learning on a society-wide level?
What are some of the immediate and long-term technical challenges (e.g. processing power) that need to be overcome to build and create this infrastructure?
Who will invest in creating this new infrastructure?What kinds of AI technologies will be the most important in this new era?
What new AI technologies will we see more of in the next few years?
Panelists: Douglas Bemis, CTO and Co-Founder at Uber AI Labs; Christian Reilly, Co-Founder of MedNition; Gus Katsiapis, Senior Staff Software Engineer, Google; Prateek Joshi, Founder of Pluto AI.
Moderator: Olga Orda, VP Marketing at Digamma.ai
---
Speakers

James Cham, Partner at Bloomberg Beta
James Cham is a partner at Bloomberg Beta, a seed stage VC firm focused on the future of work. He's been an investor in companies like Domino Data Labs, Kaggle, Crowdflower, and LinkedIn. He was previously a software developer and management consultant.

Zavain Dar, Principal at Lux Capital
Zavain is enthralled by the power of data and its counterpart, intelligence. He invests in companies that are using machine learning and AI to augment or replace physical-world functions including biology, language, manufacturing and analysis.
Zavain has led Lux's investments in Primer, a stealth machine intelligence startup; Clarifai, which combines machine intelligence and image recognition; Capella, which is developing novel medicines based on computational insight applied to genomic data; Recursion which uses automation and Deep Learning to develop drugs for rare diseases; and Tempo Automation, which applies software and automation to electronics manufacturing.
Vijay Reddy, Investment Manager at Intel Capital
Vijay Reddy is an Investment Manager at Intel Capital investing in Software and Services including Open Source platform technologies, Cloud Computing and Internet of Things. His primary areas of interest are in Machine Learning, AI, Robotics and Computer Vision. Vijay is a board observer and/or has responsibility for several portfolio companies including Inrix, Zumigo, Voxer, Mirantis, BlueData and Whoknows. Prior to joining Intel, Vijay held senior Business Development and Product Development roles in the communications, software and semiconductor industries. He began his career as an entrepreneur when he postponed his PhD to co-found his first startup. He brings an entrepreneurial perspective and has taken a founder first approach while being actively involved with the startup community as a mentor and advisor. Vijay received his MBA from Chicago Booth (Finance and Entrepreneurship) and has a BS & MS in Electrical and Computer Engineering with top honors.

Ken Denman, Venture Partner at Sway Ventures
Ken Denman is an entrepreneur, board member and investor. Mr. Denman, an experienced technology CEO with executive, strategic and operational experience across software, artifical intelligence, wireless, and enterprise applications. Ken is currently a Venture Partner with Sway Ventures. Most recently, he was President and CEO of Emotient, Inc., an innovative venture-backed software startup that built an artificial intellingence (deep learning) based platform for measuring facial expressions, leveraging computer vision and behavioral & cognitive science to predict emotions. Emotient was acquired by Apple in January of 2016. Ken has also been CEO of two silicon valley public software companies, including Openwave (since re-named Unwired Planet) where he directed this Nasdaq listed mobile middleware technology company through a major strategy transition. While at iPass, Mr. Denman was Chairrman and CEO and led a successful IPO in 2003. He has also served as Senior Vice President for MediaOne, leading a signicant portion of this top 4 cable operator's US operations. In an expat role, he served as Chief Operating Officer –Wireless, for MediaOne International, based in London. Ken holds an MBA in Finance and International Business from the University of Washington and a B.S. in accounting from Central Washington University.
Mr. Denman is a member of the board of directors of Costco Wholesale (COST). Motorola Solutions (MSI), Shoretel (SHOR), Mitek Systems (MITK), and LendingClub (LC). In September 2012, Mr. Denman was appointed to the Edward V. Fritzky Endowed Chair in Leadership at the University of Washington's Foster School of Business, as a Visiting Professor. Ken is also a board member of the UW Foster School of Business and is also a member of the board of directors of the UW Foundation.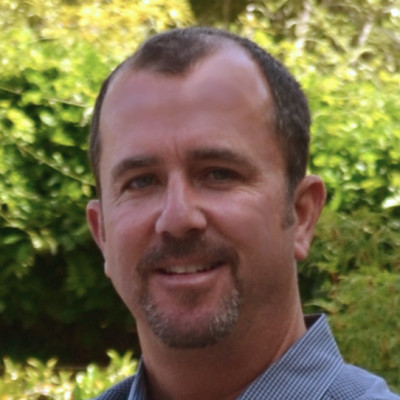 Christian Reilly, Co-Founder of MedNition
Christian Reilly is the founder of MedNition Inc., an AI focused startup bringing together health care evidence and machine learning to improve patient outcomes, lower risk, and reduce costs for health care clinical decision makers. Christian's entrepreneurial experience spans decades bringing numerous enterprise and consumer software applications ventures to market.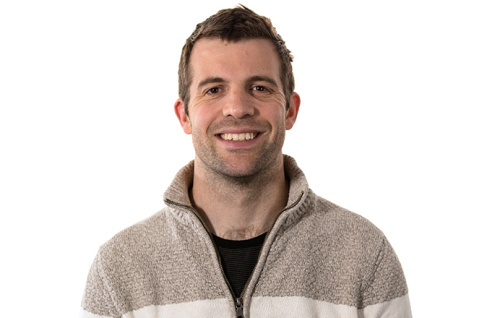 Douglas Bemis, CTO and Co-Founder at Uber AI Labs
Doug manages the many facets of research at AI Labs and directs the connection between innovation and application. He has served as CTO/Co-Founder for several startups, including Syntracts LLC (NLP processing), Windward Mark Interactive (video game development), and Geometric Intelligence, which became Uber AI Labs. Doug received a PhD from NYU in neurolinguistics, for work using magnetoencephalography to investigate the neural bases of semantic composition. This led to further post-graduate work at Neurospin in France with Stanislas Dehaene and then to the co-founding of Geometric Intelligence with Gary Marcus, Zoubin Ghahramani, and Key Stanley.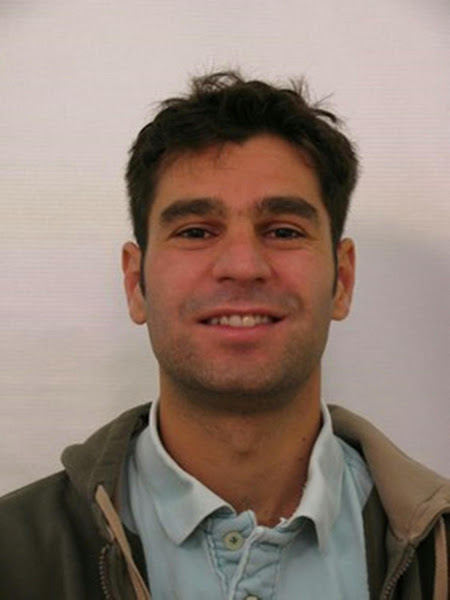 Gus Katsiapis, Senior Staff Software Engineer, Google
Gus is a engineering lead on TFX, a TensorFlow-based, continuously-training machine learning platform at production scale. Before TFX, he worked on Sibyl, the most widely deployed large-scale machine learning system at Google at the time. His interest in developing and improving machine learning platforms at scale was ignited years earlier, as the engineering lead for a Google mobile ads quality team and avid Sibyl user. Gus holds a BMath in computer science (University of Waterloo) and an MS in machine learning (Stanford University).

Prateek Joshi, Founder at Pluto AI
I'm an Artificial Intelligence researcher, a published author of 8 books, and a TEDx speaker. I'm the founder of Pluto AI, a venture-funded Silicon Valley startup building an analytics platform for smart water management powered by Deep Learning. I have been an invited speaker at technology and entrepreneurship conferences including TEDx, Global Big Data Conference, AT&T Foundry, and Silicon Valley Deep Learning.
My tech blog (www.prateekjoshi.com) has received more than 1.4M+ page views from 200+ countries and has 7,300+ followers. I'm an avid coder and have won many hackathon prizes including at Facebook and Launch Festival. You can learn more about me on my personal website at www.prateekj.com.
Apart from Artificial Intelligence, some of the topics that excite me are number theory, cryptography, and quantum computing. My greater goal is to make Artificial Intelligence accessible to everyone so that it can impact billions of people around the world.
---


Co-Host
About Digamma.ai
At Digamma.ai, we are machine learning consultants, partners and engineers to startup founders and enterprises interested in integrating AI and machine learning into their products. With over thirteen years of experience developing complex solutions in the Bay Area and over 100 employees, Digamma.ai is your trusted machine learning development team. Learn more at digamma.ai