About this Event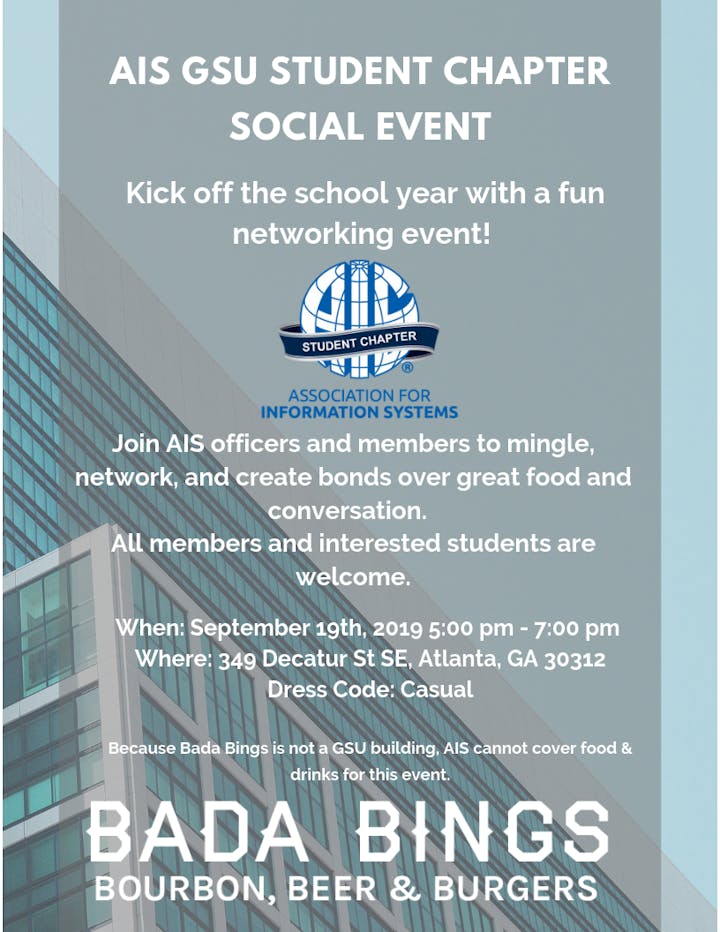 Come join AIS officers and members to mingle, network, and create bonds over great food and conversation. This restaurant is walking distance from campus! All members are welcome, and 21+ to drink.
Please RSVP so we can let Bada Bings know how much space we need ahead of time!
Date: Thursday, Sept 19th Time: 5pm-7pm - Happy Hour!
Location: 349 Decatur St SE, Atlanta, GA 30312
Dress Code: Casual
* Because Bada Bings is not a GSU building, AIS cannot cover food & drinks for this event.